Get the latest research and ideas on how you can compete in a world of school choice.
Subscribe Now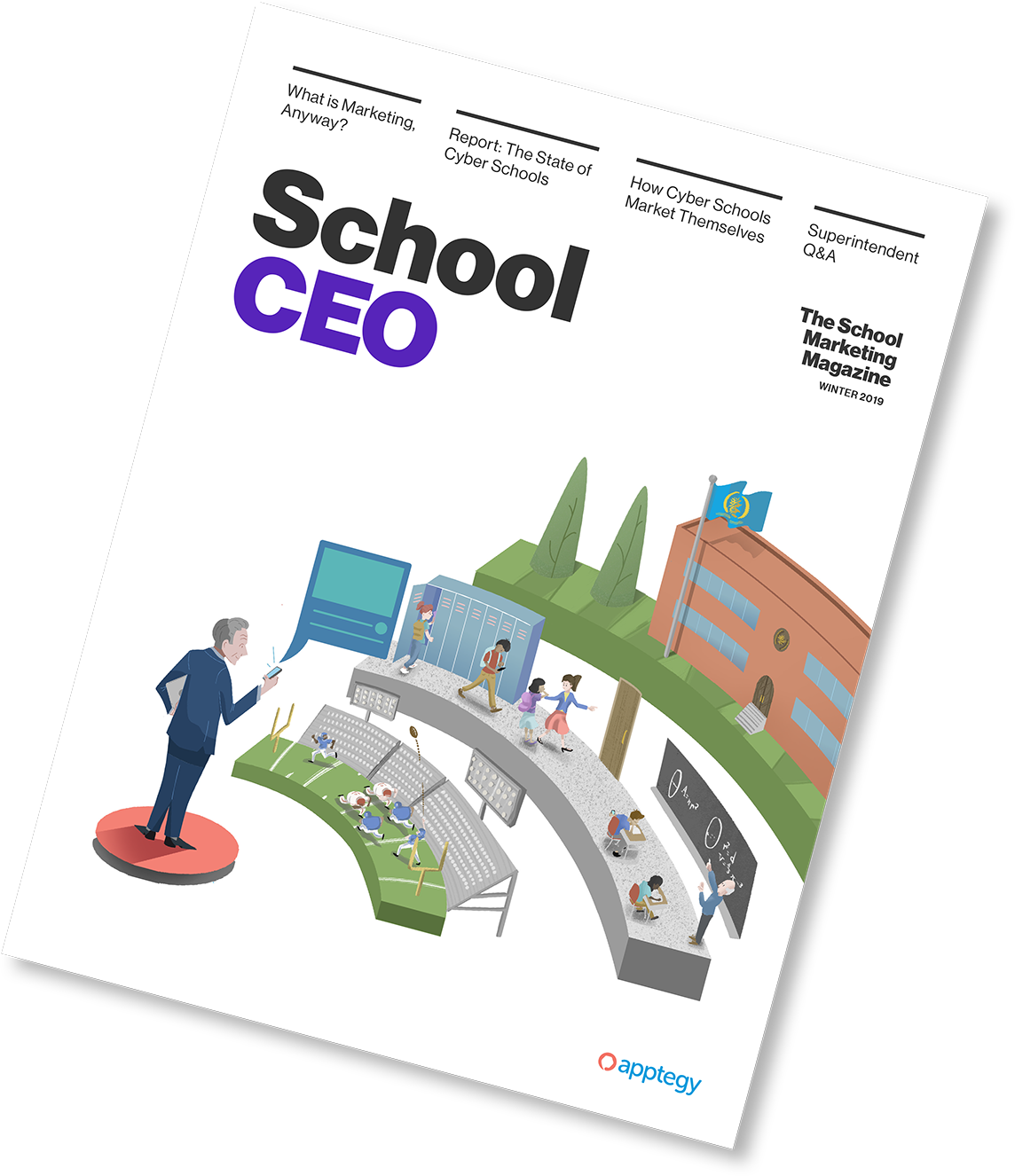 Why are we making a magazine on school marketing?
Marketing has become an essential skill set for schools leaders. Whether you are facing competition from school choice, trying to recruit teachers, or fixing a damaged public image, marketing can't be the job of someone down the hall. Every experience your community has with your school's brand should strengthen the way people feel about your schools.
Many school leaders recognize the importance of marketing, but they don't know where to start. That's why we created SchoolCEO, a resource for school leaders on how to market their districts. Think of us as your private research team taking the best ideas from the private sector and showing you how to implement them in your schools. We provide original research, interviews with leading superintendents, and case studies of how school marketing works in the real world.
Look out for our May edition:
Recruiting Millennial Teachers
Superintendent Perspectives
Superintendent Q&A
Super Support
SchoolCEO is free for K-12 School leaders. Fill out the form below to have a digital copy sent to your inbox today.