A Breath of Fresh Air
How North Dakota is using federal funds to reconnect students to their state parks.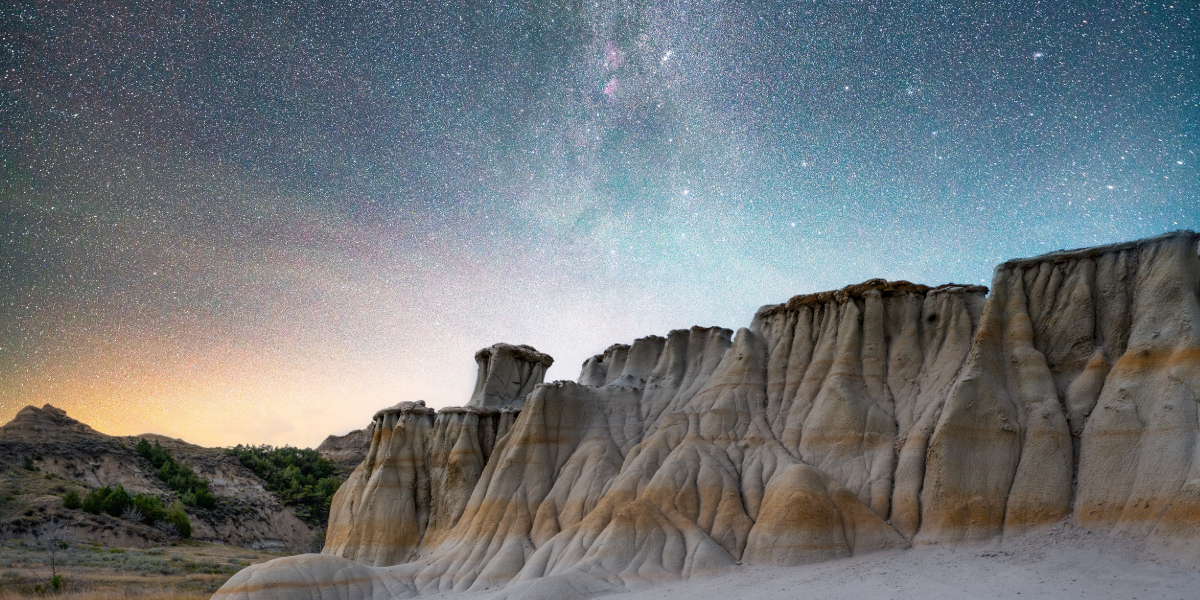 You may have seen recent news stories about doctors prescribing their patients time outdoors in addition to traditional medicine. We all know that going for walks is good exercise, but health researchers are finding more and more evidence that time in nature can be especially beneficial for mental health.
During the past few years, students have been under a lot more stress than usual due to the seismic changes brought on by the COVID-19 pandemic. This is compounded by the fact that they've spent a lot of time cooped up inside. Whether it's learning from home or just a dearth of traditional outdoor activities, it's all been a bit much. The perfect solution for all of this, of course, is to get outside. And don't take our word for it—a 2021 study from the National Institute of Health found that green space can actually decrease stress and boost resilience among young adults.
North Dakota is putting these best practices into action. The state's Department of Public Instruction (DPI) has launched an innovative partnership with the Parks and Recreation Department (NDPRD) to help students explore North Dakota's state parks.
The best part of this collaboration? North Dakota is using federal funds from the American Rescue Plan Act (ARPA) to make parks accessible to more students through field trips and new outdoor experiences. This creative use of resources is already paying dividends for North Dakota students, and it's drawing attention to the real value America's state park systems can offer schools.
Making Up for Lost Time
It all started with some available funds and a need. North Dakota's DPI was looking for creative ways to put COVID-19 recovery dollars to good use, and a renewal of outdoor education opportunities was the perfect solution. The most obvious motivation was helping schools get students excited about learning in person again, while improving physical, mental, and emotional well-being.
At the same time, this collaboration had the potential to offer students a prime learning opportunity. Fourth graders in North Dakota typically go on field trips to historical sites—including several state parks—to learn about state history. Two consecutive cohorts of fourth graders missed out on this unique part of their school experience due to COVID-19 restrictions. But now, learners of all ages are once again able to experience all of what North Dakota's parks system has to offer. "Most people think about state parks as recreation, but we do a lot of education here, too," says Dr. Josh Steffan, NDPRD's Education & Programs Chief. From the Badlands to sites like Icelandic State Park, which focuses on the state's homesteading past, there's something for everyone.
Of the 13 parks, four offer year-round educational programming via park interpreters—rangers who are trained to serve as educational guides for park visitors. But with notice ahead of time, the NDPRD can supply any park with enough interpreters to accommodate school groups. These outdoor learning experiences hold great value for more students than you might think. "North Dakota is rural, but more and more kids live in cities," Steffan explains. "They don't have that connection to nature."
Making Good Use of Funds
ARPA funding is being used to cover several summers' worth of this partnership, lasting until 2024. Most immediately, these funds are helping schools cover the costs of field trips. The typical school field trip takes place at the class level, although groups can range anywhere from 10 to over 100 students. On these excursions, students can get guided tours of historic sites from park interpreters or explore the beauty of their state through self-guided hikes or nature walks. Schools can request fee waivers that cover the cost of associated educational programming. This is a big help for schools that normally find field trips cost-prohibitive.
Aside from covering program fees, the funding also covers transportation reimbursements. According to Steffan, transportation is the biggest hurdle most schools face in taking advantage of the state's park offerings. Covering fuel costs is obviously expensive, but pay for bus drivers has to be factored in as well. Taking this expense out of the equation makes it much easier for schools to take advantage of these outdoor education opportunities.
Also leveling the playing field for schools is the Campfire Series, a set of videos made on-site by park rangers and uploaded to the NDPRD's YouTube channel. When pandemic lockdowns were keeping visitors away, park staff decided to bring the parks to the people. Even now that restrictions have been lifted, these short videos can be used in the classroom as a teaching resource, or to help a school decide what to expect from a given park when planning a trip. Part of the ARPA funding will be used to cover the cost of producing 25 more videos from around the state.
In addition to increasing access to existing park resources, this state-level partnership has resulted in something entirely new: 24 field days across the next three park seasons. While field trips are small-group experiences, field days are designed for several school groups to come together to experience themed outings. This is a supercharged version of something park rangers have already been doing for years. Typically, each summer, rangers invite kids into their local parks for educational programming on wildlife and other fun topics.
Field Days are aimed at sixth graders, although students ranging from fourth graders to eighth graders have also participated. Because North Dakota students study state history again in the eighth grade, field days can complement classroom learning with hands-on experiences.
These day-long events involve every interpreter in the state coming in to make sure students are offered a variety of activities. Each field day typically includes four or more different topics for students to explore in-depth—from pond life to Native American games to orienteering. As Austin Glant, Lead Interpreter at Fort Abraham Lincoln State Park, explains, "Field days get students outdoors to learn a bunch of different skills. They might have been learning these things in the classroom, but here they can apply them in real life."
These events are a great way to highlight each state park, as the plan is to rotate field days around the state throughout the course of the next three park seasons. And it seems the students are enjoying them just as much as the interpreters. According to Glant, the recent field day at Turtle River State Park had over 200 students on both days—hitting the per-student funding cap for these events.
Immediate impact
Even though the program is less than a year old, it has already contributed to a substantial increase in student park attendance. In the four field days events held in April and May alone, just shy of 500 students participated. In terms of field trips, some 2,700 North Dakota students visited a state park over the first half of 2022. What's even more exciting is that this is clearly just the beginning.
Even after 2024, when funds for this particular partnership run out, the NDPRD would like to see continued engagement with the state's school system. The Education & Programs team is focusing on getting educational supplies that'll last for years, so they can continue to welcome students well into the future.
Feedback from schools has been very positive, especially among those that had never been able to take a field trip to a state park before. The hope is that these first-timers will find enough value in these outdoor learning experiences to budget for an annual class field trip or something similar post 2024. Glant also hopes to see field days become a regular part of NDPRD programming going forward. As he explains, "this is a way to get students back outdoors and learning things in a non-classroom environment."
Partners in education
The NDPRD prides itself on a culture of collaboration. "We don't have to reinvent the wheel," Steffan says. "You can do a lot more collectively than in individual silos." This culture is evident even in the gift bags students receive when they register for a field day. Along with a T-shirt and other goodies, there's a North Dakota Passport. The Passport program started last summer as a partnership between the NDPRD and the State Historical Society of North Dakota to encourage residents to visit interesting sites across the state. Each student is given a passport booklet to fill with stamps from both parks and historic landmarks around North Dakota, gamifying hands-on learning experiences and providing even more incentive to visit all that the state has to offer.
Any school system in the country can emulate this spirit of collaboration. North Dakota is a unique case, as their DPI led the way—but there is nothing stopping a school district from reaching out to their local parks system. For example, Indiana's Hamilton Southeastern Schools teamed up with Fishers Parks & Recreation to create Nature First. This program allows every first grader in the district to visit Ritchey Woods Nature Preserve twice a year.  Students are able to combine hands-on exploration with their classroom instruction on math and science, all the while learning about nature.
So, whether you're in North Dakota or not, lace up your boots and put on your hat—there's a world of outdoor learning to explore right in your own backyard.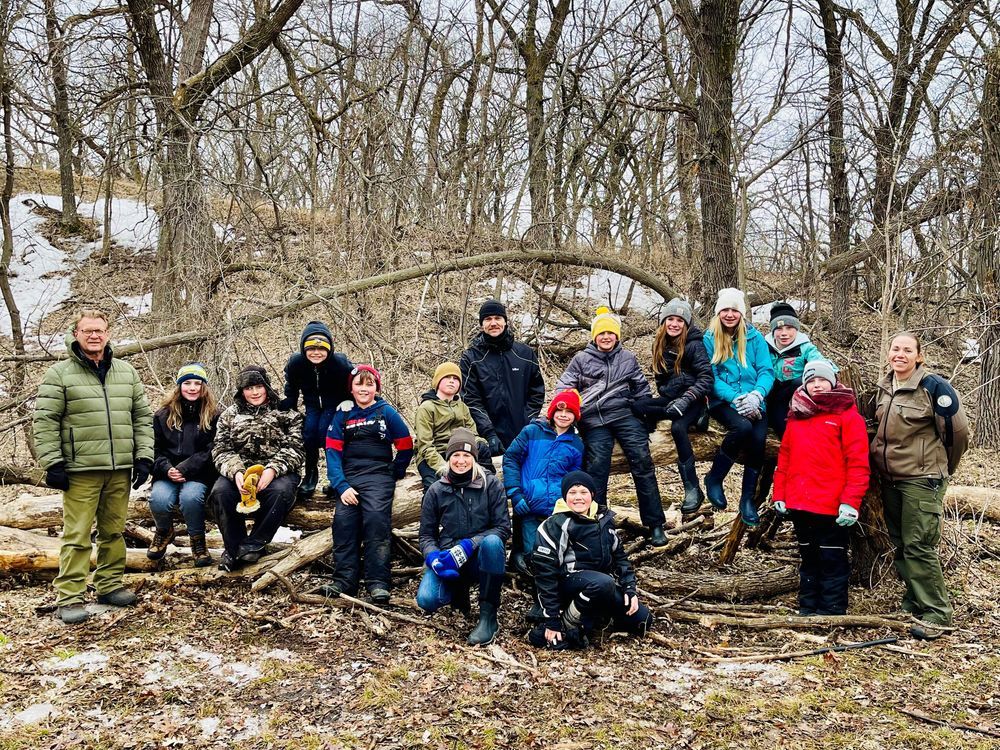 ---

SchoolCEO is free for K-12 school leaders. Subscribe below to stay connected with us!