Bluegrass, Basketball, Belonging
How the Kentucky Collaborative for Families and Schools is redefining family engagement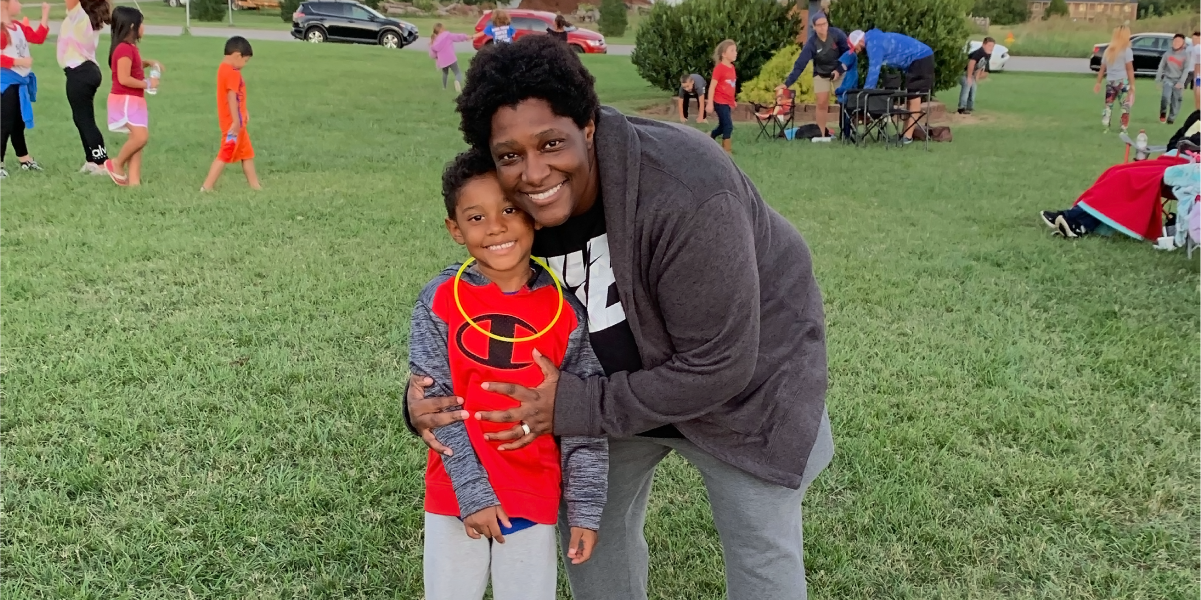 Do engaged parents result in great parent-teacher relationships, or do great teacher-parent relationships create more engaged parents? Far too often, schools assume that family engagement, while worthwhile, is just too complicated to get right. However, the 60 schools in Kentucky's Family Friendly Schools Learning Network are challenging that assumption.
These schools are taking part in a family engagement experiment orchestrated by the Kentucky Collaborative for Families and Schools—a statewide network of education-focused nonprofits and affiliated partners. The Kentucky Collaborative supports participating schools with dedicated training and family engagement coaches.
The end result is an exciting effort to radically transform the school-home relationship. There are two aspects of this work: fostering relationships between teachers and families, and building capacity on both sides of the equation so everyone can work together for students. These two facets work in tandem not just to strengthen ties between schools and families but to boost learning outcomes and teacher morale as well.
Brooke Gill is the Senior Director for Family Engagement Policy and Practice at the Prichard Committee, the key organizer of the Kentucky Collaborative. She describes their work as "making the invisible visible, and the visible more intentional." That means creating a system that allows everyone involved—parents, teachers, and school administrators—to tap into the human-to-human element that's so key to successful family engagement.
Make the invisible visible.
A core aspect of the Kentucky Collaborative's approach is ensuring that all families can participate in their children's education. That means focusing on the folks who aren't already front and center in the classroom or in PTA meetings. After all, not every parent or guardian will be an enthusiastic partner in their children's learning right away.
But lack of enthusiasm doesn't always indicate a lack of concern. Some parents or guardians—especially those from marginalized communities—have had negative personal experiences with education that inform how they think about school. Understanding these viewpoints is the first step to bridging any gaps between your teachers and families.
This emphasis on breaking down barriers and building relationships is reflected in the Kentucky Collaborative's four core beliefs, derived from the book Beyond the Bake Sale:
All families have dreams for their children and want the best for them.
All families have the capacity to support their children's learning.
Families and school staff are equal partners.
The responsibility for cultivating and sustaining partnerships among school, home, and community rests primarily with school staff, especially school leaders.
That last point, about responsibility, may sound like just another task to add to your teachers' plates—but this work doesn't have to be complicated. For your teachers, building relationships with parents is about making small, regular touchpoints throughout the school year.
To build bridges between the two, you might ask families to share "Hopes and Dreams" letters with their children's teachers. Families address these letters to their children and describe all the aspirations they hold for their future. This not only provides students with encouragement and joy, but also gives teachers insight into how to begin regular conversations with families throughout the school year. It also reinforces that first core belief: Every family simply wants the best for their children.
Principals should also support their teachers by making these conversations a priority. Is there an afternoon meeting slot where teachers could be doing family outreach instead? A simple phone call can even take the place of a traditional school event, like a family carnival. "We're done with the bounce house on the football field," says Gill. "There's nothing wrong with big school events as long as we recognize that those aren't family engagement—they're community building and creating a welcoming school environment."
True family engagement looks a little different. "We're encouraging you to take that time and have your staff make three phone calls to families," says Gill. "That's how real family engagement happens—teachers having conversations with families about their children's learning, goals, and social-emotional development."
Make the visible more intentional.
One of the core tenets of family engagement is that parents should be active participants in their children's education—not just passive observers. Daviess County School District, a part of the Family Friendly Schools Learning Network, puts this principle into practice. "We think about it as beyond just coming to school," says Jana Beth Francis, the district's Assistant Superintendent for Teaching and Learning. "It's about actually engaging in the learning of the child."
What does that look like? The Kentucky Collaborative promotes a research-backed framework centered around the four C's:
Building Capabilities
Making New Connections
Changing Cognition
Building Confidence
Most families want to help their children learn, but some don't know where to begin. Engaging parents as partners in learning means equipping them with new capabilities. As Francis points out, not all parents are professional educators—but your teachers are. Inviting your staff to provide anything from reading strategies to multiplication tips is a way to empower parents and make them more confident in their ability to help their children succeed.
That knowledge gap extends to understanding how to navigate school itself. "If I, as a teacher, ever have to navigate anything at my daughter's school, I don't lack the confidence to do that," Francis says. "I know how schools work. I know who to email—but so many parents don't know how to reach out." As your families learn more, their confidence as participants in their children's education will grow.
Supporting the adults in your students' lives also means giving them opportunities to connect with other parents or guardians. This not only builds community, but also shows families that they're not alone, that they all share the same hopes and fears for their children. In Daviess County, these opportunities are built into existing campus events. From cookies before the school play to a coffee mixer as part of an open house, it can be easy to create space for parents to form connections with one another.
Of course, the four C's apply to your teachers as well. It's also important to strengthen ties among classroom teachers and staff who are involved in family engagement work. Daviess County Schools does this through discussion groups called "collaboratives," usually centered around texts like Beyond the Bake Sale. Participants talk about how the ideas apply to and inform everyday classroom interactions. And because the model is so discussion-based, teachers learn from one another rather than from a facilitator.
This may seem like a tough sell to teachers who already have packed schedules, but there are ways to incentivize participation. For example, each of the Daviess County schools participating in the Family Friendly Schools Learning Network used ESSER funds to support family engagement work. Some of that money goes toward stipends for those participating in collaboratives, which are open to all staff. This gives everyone an opportunity to take part in authentic learning around family engagement—while being compensated for their time.
Make it more than a program.
While it may seem somewhat paradoxical, the Kentucky Collaborative doesn't think of this work as implementing a new program or highly structured system with measurable outcomes. Instead, as Gill tells us, family engagement is a process—much like equity. "You wouldn't force an equity program; you talk about equity as a culture and an attitude and an approach," she explains. "You have to see family engagement as the same thing."
This can all sound a little overwhelming, but there's help available! The Kentucky Collaborative has created The Kentucky Family and School Partnership Guide. It's a great resource for any school leader interested in exploring these practices in their own classrooms and school buildings. The best part? You don't have to be in Kentucky to access these resources online. If you do happen to be in Kentucky, you can even apply for a Kentucky Family Friendly Certificate, which is available online as well.
Engaging your families in the education of their children is crucial to your school's success. So why wait? Check out the Kentucky Collaborative's resources, and get started today.
You can find the guide, a script for welcome calls, templates for Hopes and Dreams letters, and a ton of other resources online at: www.prichardcommittee.org/familyengagement
---

SchoolCEO is free for K-12 school leaders. Subscribe below to stay connected with us!