How one district empowers its best advocates—students
These students at Kentucky's Marion County Public Schools represent their district—and themselves.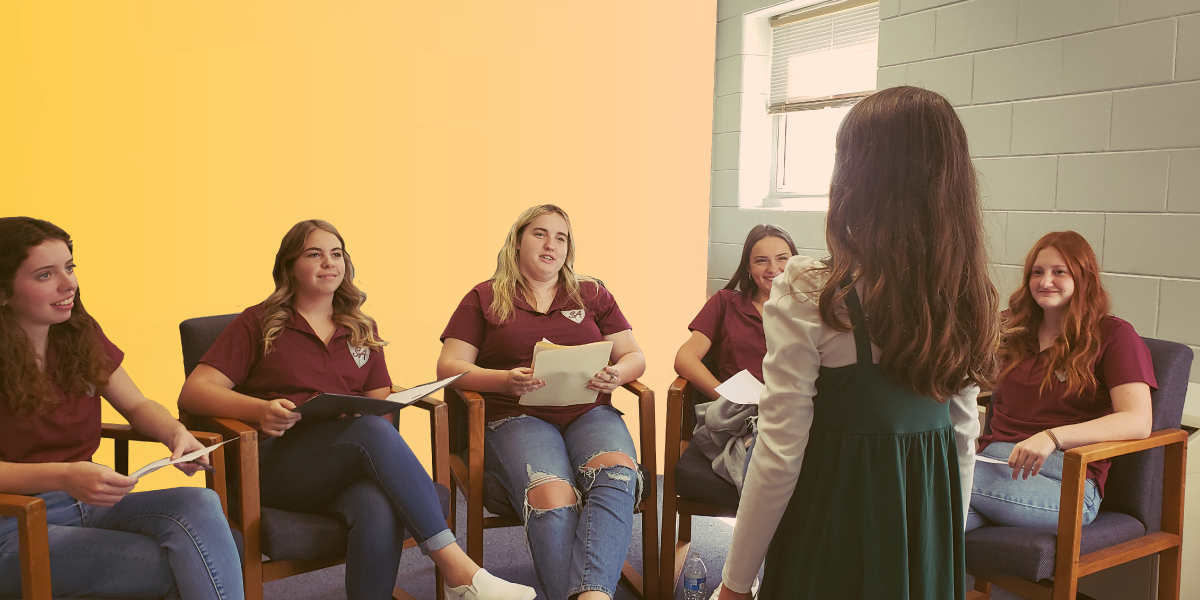 Every school board meeting at Kentucky's Marion County Public Schools starts the same way—with the Pledge of Allegiance and an update from the district's Student Ambassadors. These students are empowered to represent their entire student body to the board—and the district to their close-knit rural community.
We were honored to speak with three leaders in Marion County's Student Ambassador program—high school seniors Brooklyn, Mandy, and Sydnie. They shared with us how the program is benefiting their school district and how it's impacting them as young leaders.
What are the Student Ambassadors?
The MCPS Student Ambassadors represent the district as student leaders, with duties that include giving tours of their campuses to community members and interfacing with school and district leadership. The Student Ambassador program is open to any Marion County High School student who wishes to apply, and being selected to join a cohort is a big deal. The district takes an applicant's references and past leadership experience into account, and prospective ambassadors undergo group interviews with district staff and community members. "We're looking for students who seem excited to tell a positive story about our school district," says Jason Simpson, Marion County's director of communications.
Interest in becoming a Student Ambassador starts early. Every year, the district's current ambassadors organize a one-day event for students in grades 4-8. This Young Leaders Conference is built around a series of workshops designed and implemented by the ambassadors themselves. When she was younger, Mandy attended the Young Leaders Conference every year she could. "The Student Ambassadors at the time knew what they were doing," Mandy tells us. "I knew when they got into the real world they were going to succeed because of what they had learned from the Student Ambassador program—I always knew that I wanted to be one from that alone."
Why be a Student Ambassador?
As Student Ambassadors impart leadership lessons to other students, they're also developing as leaders themselves. The three students we spoke to are all members of the Student Ambassadors' Executive Council—a small group of seniors who work with Simpson to plan events and coordinate projects with their fellow ambassadors.
Their work representing the district has also helped them develop other professional skills that will benefit them in college and beyond. All three of the students we spoke to said that their time as ambassadors has made them better public speakers. "The first time I had to speak at a board meeting, I was so nervous; my voice was shaking," Mandy explains. "Now, I can talk at a board meeting, and it doesn't even phase me."
Those skills can translate to ambassadors' personal lives as well, especially as they move on from high school. "I've grown over time by being more confident in my ability to talk to new people," Brooklyn says. "Before the Student Ambassadors, I just wanted to stay by myself and talk to the people I knew. I'm going to a college where not many people from my school go, so I'll definitely have to use these skills to meet new friends."
All of these opportunities have sparked continued interest in leadership. "I know that because of this program, I've wanted to become a leader in other things that I do," says Sydnie. "I have greater aspirations because of the confidence and the skills this program has allowed me to develop."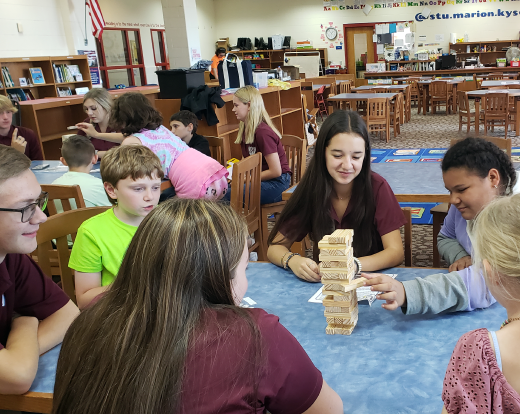 Why do the Student Ambassadors matter?
One of the Student Ambassadors' core responsibilities is presenting at Marion County's monthly board meetings. There, students give updates on what's happening at each campus, providing a unique and crucial perspective. As Mandy puts it, "We go to school every day—we experience the consequences of all the district's actions, both good and bad."
Having this avenue for student voice provides perspective in more ways than one. "I think when the principals who are there at the board meetings see us as proud to be ambassadors and proud to be students of Marion County Public Schools, it reminds them that what they're doing for the students is important," she says.
While the students involved get to learn from district leaders, it's also important for district leadership to learn from them. "It's been a while since they've been students, and most superintendents probably didn't go to high school in the same district that they are in charge of," Mandy says. "It's really important to listen to the experiences of the students and make decisions based upon that."
Another of the Student Ambassadors' priorities is working closely with the elementary grades throughout Marion County Schools. "We've been focusing on leadership in our elementary schools, teaching them how important leadership is, giving them the tools to hopefully be ambassadors when they get to our stage," says Mandy. Working with these younger kids has allowed the Student Ambassadors to really embrace their mentorship roles in their community. "At the end of the day, we just want to get kids excited about being leaders and about growing up," Sydnie says.
And the Student Ambassadors' impact extends beyond school walls, too. They interface with local business and civic leaders, and are recognized around their community of Lebanon. They're a constant reminder of the value an MCPS education provides.
Building on a Legacy
During a recent tour of Marion County High School, a group of alumni shared their MCPS stories with current ambassadors. "They started telling us all these wonderful things that we didn't even know about our school," Sydnie recalls. "I was sitting there thinking, This is the legacy of Marion County—it's made an impact on all of these people." Mandy sums it up nicely: "I'm proud of what we represent. We're part of creating that legacy."
The legacy of the Student Ambassador program lives in its students, both those who will graduate soon and the younger students they've mentored who will one day fill their shoes. "I'm glad Marion County has given me the opportunities that it has," Sydnie says. "The Student Ambassador program is a very big responsibility, but it's worth it—you make such a difference in all these kids' lives."
---
Originally published as "School Shoutout: Marion County's Student Ambassadors" in the Spring 2023 issue of SchoolCEO.
---
Subscribe below to stay connected with SchoolCEO!