Super Support
The superintendency can be isolating. Make sure you're getting—and giving—the support school leaders need to succeed.
When we interviewed more than a dozen school leaders at AASA's National Conference on Education this January, one theme came up over and over again: being a superintendent is hard. You execute the vision of the school board. You make tough calls in emergency situations. You're the face of your district. You manage hundreds, sometimes thousands, of employees: teachers, principals, bus drivers, food service directors, tech staff, safety and security staff. You head up bond campaigns, call snow days, and field the questions and criticisms of the public. Are you getting tired just reading this?
Unless you're superhuman (which, I mean, we're not ruling out), you might find yourself feeling isolated in the superintendency. After all, no one else in your schools can really understand the unique difficulties of your role, and as the leader, you may not have a place in your district to ask for help or vent frustrations.
Some leaders in the business world feel this sense of isolation, too. In 2016, Tim Cook told the Washington Post that being Apple's CEO is "sort of a lonely job." A study by global management consulting firm RHR International revealed that half of all CEOs (and nearly 70% of first-time CEOs) say they experience loneliness. Of that group, 61% say this keeps them from working at top capacity.
"The superintendency is a very lonely job," Sarah Jerome, a retired superintendent with more than 40 years of experience in education, tells SchoolCEO. "I think that
superintendents often burn out or wear out because they're trying to do it alone."
In our conversations with superintendents, the necessity of support came up again and again. How are school leaders finding and building support networks, and how can they better support one another? Here's what they told us.
Click on any section to jump right to it!
How are you finding and building networks with other school leaders?
Hollis Milton, Superintendent of West Feliciana Parish Schools
Hollis Milton, superintendent of West Feliciana Parish Schools, found strong working relationships through the Louisiana Association of School Superintendents, which he led as president for two years. "I learned so much from my fellow superintendents," he tells SchoolCEO. "I know that I could call them on any day, and ask, 'Hey, how did you handle this?'"
During his term as president of the association, Milton worked to build those strong networks for future school leaders. "I felt like there's not always a natural role that leads directly from principal to superintendent, or district supervisor to superintendent," Milton tells SchoolCEO. So the association created the Superintendents Academy, a place where aspiring and first-year school leaders could learn the ropes of the superintendency. Participants learn leadership best practices—how to work with a board, how to facilitate positive relationships with the community—but more than that, they build a network.
"We knew if we created a cohort of aspiring and first-year superintendents in this program, in a short time, there would be a new network," Milton says. "If I've been through this program with you, I know you and have a relationship with you. I'm going to call you." Milton says participants who have moved into their own superintendencies maintain strong relationships with one another. "I find that we've created more connectivity between superintendents," he says. "I think the future is very bright for superintendents in Louisiana."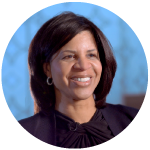 Dr. Cheryl Logan, Superintendent of Omaha Public Schools
Dr. Cheryl Logan, who began her first superintendency last year at Omaha Public Schools, has built a local network of school leaders in Nebraska through a regional problem-solving group. "But it's still very formalized," she says. "I think that superintendents need more opportunities to have some downtime together." When she can, she takes colleagues out for "lunch or an adult beverage," just to talk. "Those are the opportunities I find very helpful," she says.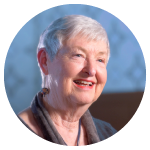 Sarah Jerome, Retired Superintendent and Former AASA President
"AASA was one of my support networks," says Sarah Jerome, who served as the association's second female president. Like many supers, she also found solace and support in monthly regional groups during both of her superintendencies. "In fact, I still do that now," she says, even four years after her retirement. "You love education for a life, so interacting with those people who also have a similar bent, I find very rejuvenating."
How have other school leaders supported you?
Dr. Julie Glazer, Superintendent of Nutley Public Schools
Last February, Dr. Julie Glazer got the call you hope you'll never get: news of a potential security threat in her New Jersey district, Nutley Public Schools. Just one day after the devastating school shooting in Parkland, Florida, a Nutley student allegedly posted a threatening video on Instagram, flaunting guns alongside a picture of the high school. Over the footage played Foster the People's song "Pumped Up Kicks": "You better run, better run, outrun my gun."
But when she first got the news, Glazer was at an AASA event, literally surrounded by support. "I was actually with superintendents," Glazer says, "and I will tell you that the immediate level of empathy, of support, of care… was tremendous." Glazer and her team, including local law enforcement, decided to cancel school for the following day. The threat turned out to be just a scare, but Glazer told us the support of her colleagues meant everything. "All of that truly made me feel confident that whatever decision we made was the right decision," she says.
How can superintendents better support one another?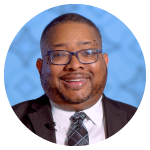 Dr. William Wright, Superintendent of Hertford County Public Schools
Dr. William Wright, superintendent of North Carolina's Hertford County Public Schools, calls for more "unfiltered communication." So many factors keep superintendents from giving genuine help, he says, whether it's the pressure of political positioning or the shame that sometimes comes with facing difficulties. "Sometimes we are not as forthcoming with the challenges in our districts because of the political stances we need to take," he told us. "Sometimes you get the political answer, but often that's not what you need. Somehow or another, superintendents need to be free to have those kinds of conversations, just to be able to say, 'Here's what I've got going on,' and not worry about it."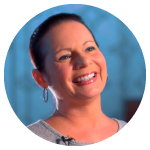 Dr. Susan Enfield, Superintendent of Highline Public Schools
"We all need to be there for one another, whether we know one another personally or not," says Dr. Susan Enfield, superintendent of Highline Public Schools in Burien, Washington. Enfield herself often reaches out to fellow school leaders, offering support for those dealing with tough situations. "Take the time to send a note or a message to a colleague who's going through a rough time," she suggests. "Don't expect a response—just do it." When it comes to support, Enfield says, what goes around comes around. "The time will come when you're in a tough place, and you will appreciate opening that note," she told us. "Somebody you don't even know, but who sits in your chair somewhere else, to say, 'I admire you. I believe in you. I'm so sorry for what you're going through. Just know that you're not alone.'"
---

SchoolCEO is free for K-12 school leaders. Subscribe below to stay connected with us!