Touch Points
A Yearlong Family Communication Calendar.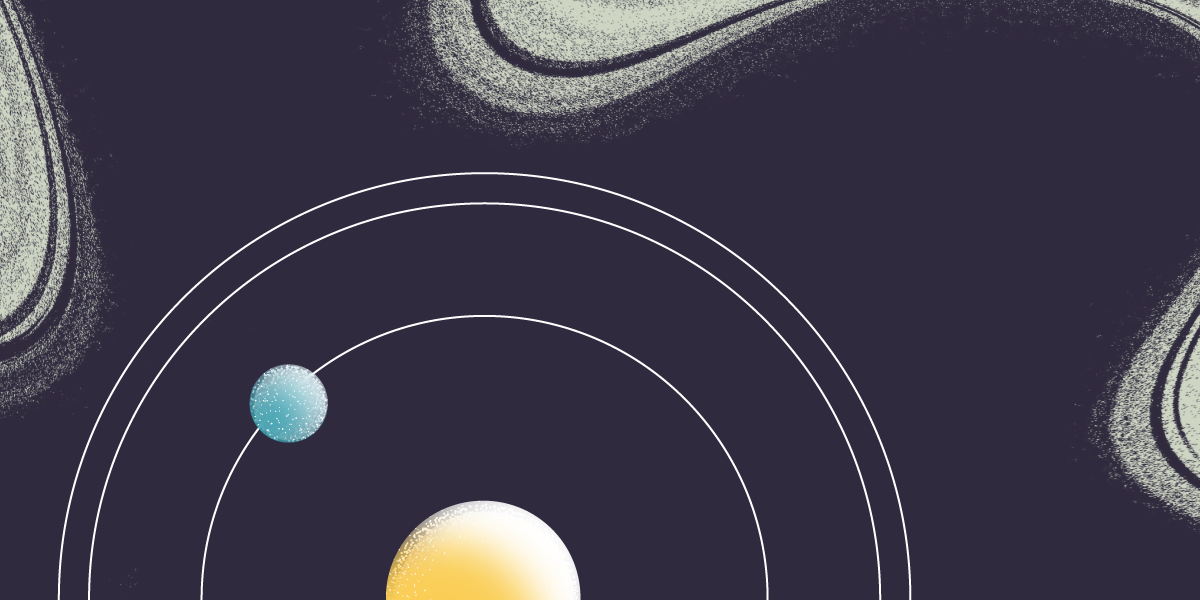 School leaders may be messengers-in-chief, but we learned in our recent study "Who Speaks for Your Brand?" that teachers and other staff members carry the bulk of the weight when it comes to family engagement. Study after study has shown that students are much more successful when their families and schools forge strong relationships. But what does this mean for administrators leading the charge of connecting with students and families?
The answer to this question varies from district to district, but we've put together a basic calendar that will help your school communications start—and finish—strong. While this isn't a comprehensive checklist for all communication with your families, it should take some heavy lifting off of you. That way, you can help your teachers and other staff strategize their communications so that it optimally benefits your school and your students.
What is a school leader's role in family communication?
The truth is that many school administrators, especially in larger districts, simply don't engage in direct communication with families each day. But what does this mean for your role in leading your district to success? When it comes to family communication, the school administrator's job is threefold: to provide a strategy for family communication; to create a framework that makes this outreach feel manageable; and to be a cheerleader for the teachers and staff members working to build those vital relationships.
Here, we'll work toward building your capabilities in all three of those roles so that you can develop a district communications strategy that is feasible, logical, and—most importantly—uniquely yours. After all, having a consistent strategy doesn't diminish the magic that your teachers work individually. It just makes it more scalable and easier to support from an administrator's perspective. Building this strategy out on the front end allows for more ingenuity when things get busy—and more room to individualize when it matters most.
Of course, even though teachers and other building-level staff handle the bulk of your family communications, quite a bit of information, such as districtwide mandates, still needs to come from you. This strategy is for you, too, whether you're a superintendent, communications director, or other district administrator.
The Start of the School Year (July-September)
Everyone knows that the beginning of the year is the most crucial phase for family communication and engagement. Still, knowing this doesn't make building dozens of new connections any less intimidating, especially on top of everything else that teachers do in the first weeks of school. While there are plenty of scripts and ideas out there on how to kick off proactive family communication, a few stand out from the crowd.
The Kentucky Collaborative for Families and Schools, a family engagement initiative, recommends that all teachers start off the year by having families create Hopes and Dreams letters. In each letter, the families outline everything that they hope their children will accomplish—both during the current school year and beyond. Similarly, the Flamboyan Foundation, a national education and policy nonprofit, has an entire resource center built around educator welcome calls.
As an administrator, the best thing you can do for your staff during this season is to make space and prioritize the right actions for them to take. If family communication is a priority, make sure your staff members have the time and availability to reach this goal. For your teachers, the beginning of the school year can be rife with administrative tasks—taking inventory, sanitizing lockers, and pre-registering students for online tools. Since teachers have a limited amount of time to make a good first impression, do whatever you can to take things off teachers' plates. You may even want to encourage principals to set specific blocks of time for family engagement so that teachers aren't always tasked with fitting it into otherwise busy days.
Making time for communication should be the beginning of your support for teachers. Family communication is a skill that can be honed with practice and feedback, just like any other. Encourage your principals to push teachers who are already strong communicators to mentor those who are still developing this skill. When you start strong with family communication, you create momentum that will carry you throughout the school year.
The Mid-Year Slump (October-December)
If there's a time when educators need their administrators most, it's during the late fall months. Once the shiny veneer of the new school year wears off, the most grueling season sets in for teachers and students. Near the end of the first quarter, your teachers are probably engaging with families quite a bit, working with parents and students to adjust strategies and maximize success for the rest of the school year.
Unsurprisingly, this can be a peak time for burnout among teachers. Accordingly, this should be a time where your administrators step up their support to ensure positive—not just prescriptive—family communication. When the first rounds of grades are due, support your educators as they split their time between teaching and grading. After all, grades aren't the only form of important feedback; family communication is just as important, if not more so.
Finally, encourage teachers to revisit Hopes and Dreams letters or other beginning-of-year communications to see how they're doing. The beauty of this time of year is that it never feels too late to change things up—harness that energy to build realistic, proactive plans to make good changes.
As an administrator, you play a unique role in this season, too. Outside of the classroom, fall and winter are heavy on the holidays, especially if you're in a community that treats football and basketball games as weekly celebrations. This provides you with plenty of informal, fun ways to touch base with your community, including your teachers. Although Teacher Appreciation Week isn't until spring semester, feel free to show your hardworking educators and staff some love. They deserve it, and it might just be the boost that helps push them through the tricky fall semester.
A Time for New Beginnings (January-March)
The school year is full of new beginnings. As you likely know, this is by design! Harness this natural restart and empower your teachers to set family engagement goals for the second semester, especially now that they know most, if not all, of their families and their needs. If your staff has engaged in strong communication all year long, the beginning of the spring semester will be more about building upon previous work than starting fresh. On the other hand, if your communication hasn't been effective—whether in supporting student success or building a student's sense of belonging—then it may be time to revisit and reconsider those practices.
The early months of the spring semester can feel uniquely focused, especially after the hectic nature of the holidays. By this time in the school year, everyone knows the expectations, generally speaking. Take advantage of this understanding to push your community engagement a bit further—trying out new ideas that you've been too busy or hesitant to pilot. Perhaps you've been considering adding more student voice to your weekly newsletters. Go for it! Or maybe you've been thinking about starting a district podcast—now's the time! At this point in the school year, you are likely to have strong enough relationships with your district to experiment. Push the envelope and have fun with it—all while increasing your community's trust in their schools.
Finally, as you begin to pivot toward recruitment, both for teachers and for students. While your HR or marketing teams employ recruitment strategies year-round, word-of-mouth is always the best way to transform a curious candidate into an excited applicant—and your families are great people to do this recruitment for you. Ask your community what they love about working and learning in your district. If you use both your direct and indirect communications to show that your district is a great place to work and learn, half the battle of recruiting will be done for you.
Finishing Strong (April-May)
In some ways, family communication at the end of the school year is the easiest part. If you've built strong family partnerships supported by regular communication throughout the school year, carry these practices through to the end.
If teachers haven't been in regular contact with families, this time can be painful as everyone reckons with lost opportunities. The last thing a parent wants to hear at the end of the school year is that their child has not been successful. Whatever this means—summer school, retaking courses, or other supports—the news may be met with frustration if families haven't been part of the conversation from the beginning.
The end of the school year is also full of celebration. Awards and accolades are rolling in this time of year, so it's a natural time to focus on student-centered communication. This can start small. Did a student who barely scraped by in December end the year with a C average? Find a way to laud them for their hard work, like a positive phone call home, so they see their growth being noticed and celebrated.
This is also a great time to celebrate teacher gains and achievements and share these milestones with your families—who are likely your educators' top fans, anyway. Did your history instructor get into a prestigious summer program? Shout them out to your entire district community! Did a large group of first-time teachers make it through with flying colors? This warrants highlighting, too, as you make space to celebrate the end of the year and the beginning of summer break. By celebrating these moments to your families, you are building a culture of learning that showcases everyone's growth—not just students'.
Summertime Shift (June-July)
For most teachers and students, summer is the time to rest, relax, and gear up for next year. It's also when the bulk of the work shifts from them to you, the administrator. While summers are busy in many respects for school leaders, families often look forward to summers as a chance to take a break from school. However, times are changing. Summers include more educational programming than ever—and you will need to find a way to preserve a sense of togetherness without overwhelming your families.
Most of your summer communication will revolve around the upcoming school year, especially if your district is using initiatives to combat the summer slide. Use this time to build anticipation and help engaged families feel like the school is as robust in the summer as it is during the school year. Your goal is to keep your community in the loop and ready for whatever is next.
Building a thorough, sustainable family communication plan is more of a marathon than a race. It requires constant experimentation—sometimes over the course of many years. While your teachers handle the bulk of the family engagement, this yearlong communication framework can take the guesswork out of their strategy. By supporting them in this way, you are freeing up space for more creativity and personal touches.
As a school leader and communicator-in-chief, you have the unique capability to build the district you believe will best meet the needs of your families. If frequent, productive communication with families is one of your priorities—and it should be—supporting your teachers is the first step. That way, you empower them to build more closely-knit relationships between themselves, the students, and their families.
---
Subscribe below to stay connected with SchoolCEO!