A captivating careers page can land you top talent—here's how.
Our research shows that the vast majority (81%) of prospective teachers are scoping out school and district websites before applying for positions. Unfortunately, we also found that only 8% of school district websites currently have dedicated careers pages.
Before there's ever an interview scheduled, your website is making a digital first impression to new, often young, and tech-savvy candidates. Truth is, if they can't find your employment options easily online, they may look elsewhere.
You don't just need a careers page—you need a good one. This is the cornerstone of your recruitment strategy. Throughout the recruiting process, you've left enticing breadcrumbs and shown potential recruits how great your district is as a workplace. Your careers page is where you can really lay it all on the line: Here's why you should choose our district.

Start with culture.
We found that culture is a highly important factor in millennial teachers' decision-making. So, to convince your applicants they'd love working for you, your careers page should highlight the most positive aspects of your district's culture.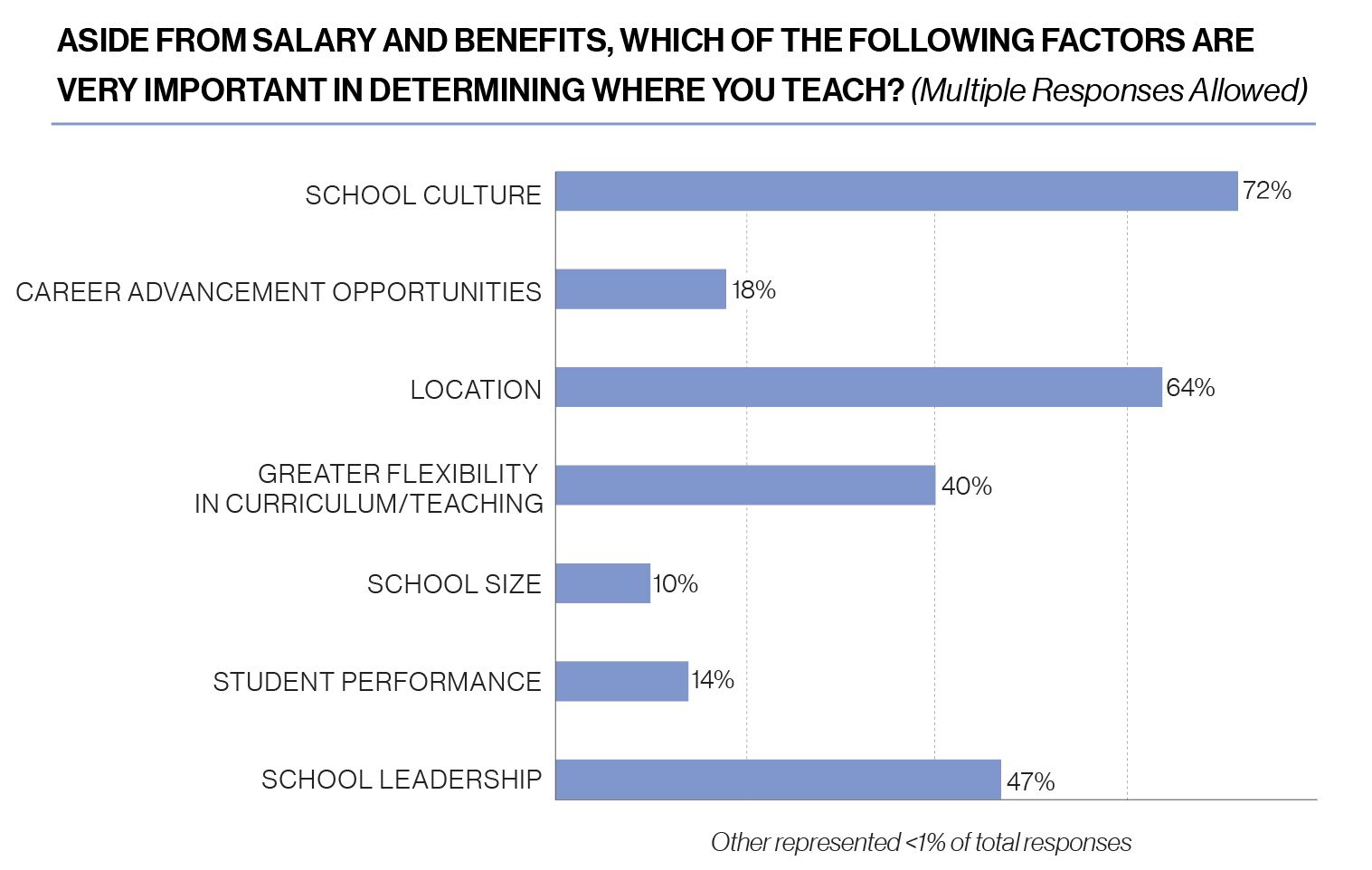 In the private sector, recruiters infuse every piece of the recruitment process, website included, with the company's culture. The careers page for You Need a Budget (YNAB), for example, includes a link to the startup's "culture manifesto," which highlights values like helpfulness, kindness, listening, and determination. "If you're nodding emphatically while reading it," they say, "you'll probably fit right in." Zapier, another startup, includes a "How We Work" section, hitting the high points of their work culture: "diversity and inclusion focus," "opportunity to grow," and the challenge to "solve interesting problems."
Both companies use more than just words to get their points across: they feature photos and videos of smiling employees in action. Neither company focuses on perks or salary—instead, they emphasize how working for them feels. If you're not sure which values to highlight on your own careers page, a good place to start is by asking your most enthusiastic employees. If your current teachers appreciate your district's commitment to inclusiveness or your high expectations for students, odds are your candidates will, too.
But don't just tell prospective teachers about your great culture—show them. When we asked the teachers we surveyed how they'd like to be recruited, several wanted to see the district, not just read about it. "Pictures of current students and activities caught my attention," one teacher told us. "Photos and videos from things happening in your district are great!"
And because of technology, you don't have to go out and hire a professional photographer to get great quality photos anymore. A team of students from a photography or journalism class could do just the trick—and this would provide good learning opportunities, too. No matter who takes them, sharing photos and videos can give your prospective hires a sense of everyday life in your district and show what's most important about any school culture: the students and staff.
Sell your community.
When they decide to join a school district, teachers are also deciding to join a new community—whether that means relocating or commuting from the next town over. And since location is such an important decision-making factor for your candidates, you need to make sure you're selling your area and its culture along with your schools.
Issaquah School District, just outside of Seattle, Washington, markets the city's beauty on their careers page. A recruitment video of community members hiking, shopping, and paragliding promises that "From arts and culture to shopping and nightlife, you have it all at your fingertips." In Texas, San Angelo ISD features a "Discover San Angelo" promotional video on their recruitment page, including shots of the local arts and a look at the history of the area. The videos also include the "Top Ten Reasons to Choose San Angelo," citing a low cost of living and a "mild, sunny climate."
Washington's Ridgefield School District lets community members speak for themselves. Ridgefield residents Tim and Kathy Roth explain their love for the district from the comfort of their own couch, answering questions like, "How long have you lived in Ridgefield?" and "What was it like to raise a family here?"
Even if your district isn't in the nation's most exciting locale, it surely has a few selling points. If you don't have big city amenities, play up your small-town feel or close-knit community. Mention your short commute to a major city or the beautiful national park just down the road. If you're genuinely worried that your location will detract from your appeal, it's best not to ignore the issue or be dishonest. Instead, work on making your district itself a selling point in the community. For example, adding a new training program to offer young teachers opportunities for advancement could make your district "the best place to launch a career in education." And if the cost of living in your area is low, you can bet millennial teachers will be looking your way.
No matter where your district is, find something good to say about your location—or create something worth talking about. Then, shout it from the mountaintops (or swamps).
Spotlight your teachers.
Like every employee on the job market, teachers want to be valued. "Make sure that teachers feel like they're wanted," said one respondent. One method is to include the voices of enthusiastic educators on your careers page. This shows prospects, right from the get-go, that your district will value them.
Featuring these employee testimonials in your recruiting materials convinces prospective teachers of your supportive leadership. Businesses in the private sector know this; they fill their careers pages with employee referrals. On the front page of YNAB's website, a current employee explains how working there is so vastly different from his previous jobs. And Whole Foods' corporate careers page features pictures of smiling employees, gushing about their great experiences with the company.
In the education sector, districts like Oregon's Medford Public Schools are following suit, giving the mic to teachers in one of their recruitment videos. "You get all the support you need from the staff, from the coaches, from the administration," says one Medford teacher. "But at the same time, it has a sense of 'family.'" In the first 30 seconds of Higley Unified's recruitment video, a teacher recommends the district "because their leadership is supportive... they are ready to listen to teachers."
In the end, recruitment is like any other marketing effort—what you say about yourself matters less than what others say about you. Your prospects won't necessarily believe what you say about your schools, but they'll trust the recommendations of their fellow teachers.
With a focus on culture, selling your whole community, and sharing positive things your current teachers have to say about your schools—all included on a dedicated careers page—your district can put up strong competition for talented new teachers in your area. Look at private sector companies for all the proof you need that reaching young, new employees means adapting to their world—one that's personal, culture-driven, and at their fingertips.
---

SchoolCEO is free for K-12 school leaders. Subscribe below to stay connected with us!