Digging Into Data
Using Google Analytics to optimize your web presence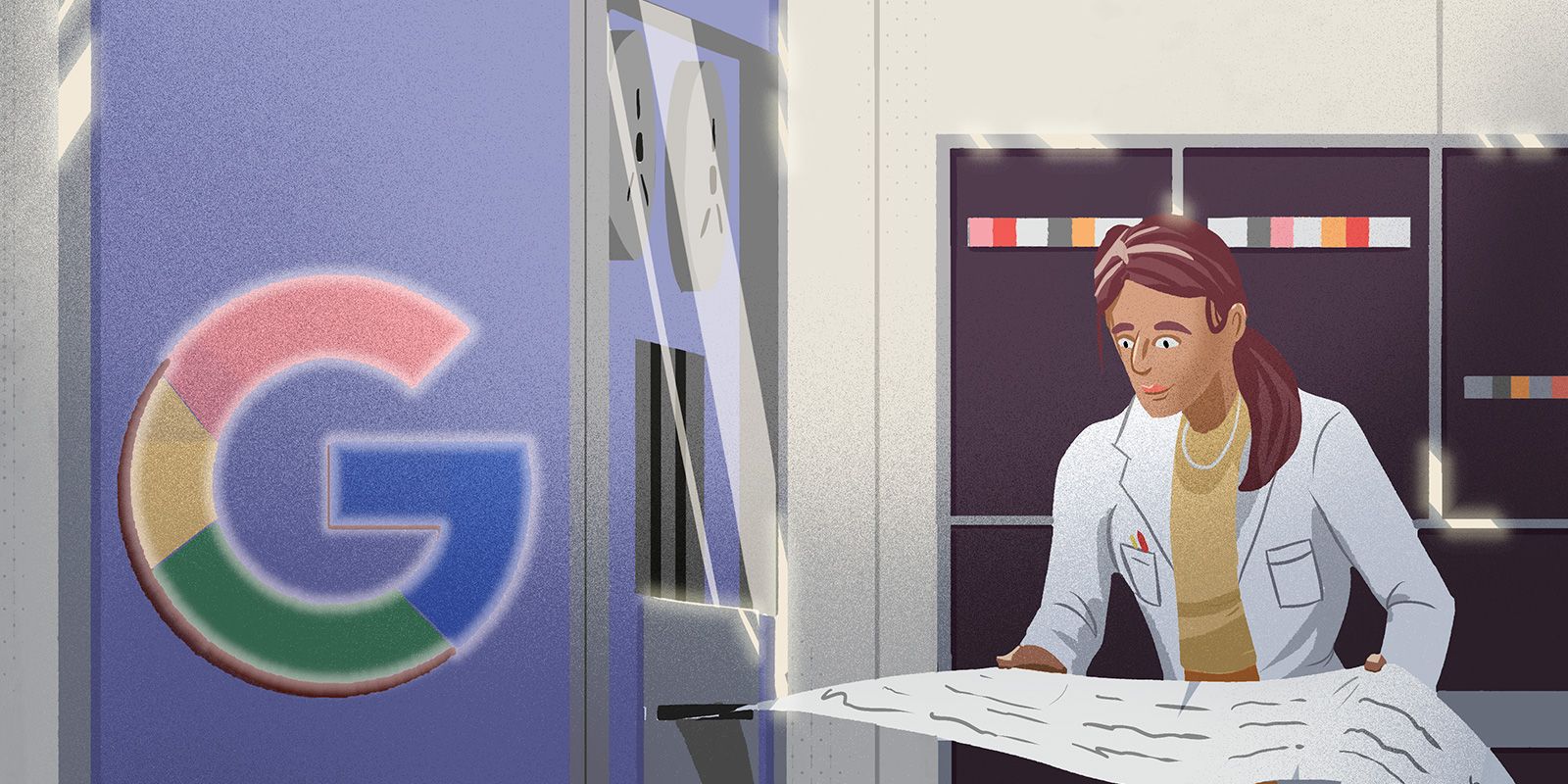 Every year, schools put a lot of hard work and time into their various communication channels and marketing efforts. But despite the power of mailers, newsletters, and open houses to make lasting impressions, your school website is often the number-one point of reference for both prospective families and potential employees.

That makes your website traffic—the number of people visiting your site—one of the most valuable metrics you can track. However, it's not as easy to immediately quantify as your physical mailing list or your email subscribers. That's where Google Analytics comes in handy.

Google Analytics is a free dashboard that provides insights into how people are reaching your website, which pages they're visiting, and how they're engaging with your content. You can use it not just to learn about the current state of your website but to also make it better for your community. It's a powerful tool with a lot of capabilities, but there's no need to get overwhelmed. We'll focus only on the basics—how to apply the data Google Analytics provides on your website traffic to maximize your site's reach and usefulness.
How to set up Google Analytics
Google Analytics collects its insights through a tiny bit of computer code that you install on your website. We won't bore you with how the code works, but rest assured that every page visit and click is being counted once it starts running in the background.
Setup is actually fairly straightforward; Google even provides the code you'll need for free. You just have to set up a Google Analytics account at www.google.com/analytics. An IT staff member or your website administrator can take care of this for you.

Once you get everything set up, start by making one simple tweak in your Google Analytics account settings: creating a filter to exclude traffic from your district office and school IP addresses. This ignores any website visits from within your school buildings, giving you a more accurate picture of how your website is performing with your outside community. If you don't know your IP address, ask your IT professional or systems administrator.
Note: Google Analytics can only measure website activity once it is active on your sites. This means that you cannot see any metrics from before you added the code.
Understanding Your Insights
As we mentioned earlier, website traffic is a count of everyone who visits your site. This can be the total number of visitors over a given time period (such as the span of a month or just one day) or a count of visitors to a particular page.
On the main page of Google Analytics, you can get a snapshot view of your website traffic, providing lots of valuable insights. For example, understanding how many visitors you draw to your website during the school year versus over the summer can tell you if your audience is staying engaged when school's not in session. If your website traffic is heavy at particular times, those are good opportunities to post news stories. On the other hand, knowing when your traffic is slow tells you when you can update your website without inconveniencing your visitors.
Additionally, analyzing your traffic by device type can inform how you approach your web content. Are most people in your community accessing your website on their desktop computers? Or do they prefer to use their smartphones? If most of your traffic is coming from mobile devices, take that as a reminder to ensure your website is mobile responsive.

These are great numbers to know, but they're pretty general; they don't provide the full value of Google Analytics. More detailed information about where your visitors are coming from—and what they're doing on your website when they get there—actually provides the most insight. Once you understand what these metrics mean, you can start using this tool to its full potential.
Traffic Source
Once you know how many people are going to your website, the next step is finding out where they're coming from. You can see these metrics by going to the Overview panel in the Acquisition section of Google Analytics. From here, you can view a breakdown of your website traffic by each of the general channels that Google tracks:
Direct traffic — Visitors who go directly to your website by typing your URL into their browsers
Organic search — Visitors who get to your websitefrom a search engine, such as Google, Yahoo, or Bing
Paid search — Visitors who come to you from aGoogle ad or any other search engine ad
Referral — Visitors from an outside page that linkedto yours, such as a PTA blog or a news article
Social — Visitors who come to your website fromsocial media posts
Email — Visitors who come to your website from anemail link
Other — Any website traffic with undefined origins
This information lets you know which pieces of your communication strategy are driving the most visitors to your site. For example, getting a lot of visitors from organic search is a great sign your search engine optimization (SEO) strategy is working. The vast majority of schools can expect most site visits to come from direct traffic, organic searches, emails, and social media. These will be your families and community members seeking out information about your schools.
---
If you need a refresher on SEO, check out SchoolCEO's guide for schools at schoolceo.com/seo
---
Traffic source data can also show you which referral links are sending visitors to your website. Maybe a news article about a new district initiative links to your site, or a community organization you're partnering with is sending web traffic your way. This information helps you know who in the community is mentioning your schools online. If the local paper is sending people to your careers page, for example, that's a sign that your press release about open positions was effective.
You can get a similar breakdown for your social media traffic. Knowing which of your accounts is sending the most visitors to your website can tell you which platforms your community engages with most. By tapping into traffic source information, you can figure out what exactly is driving your website visitors. Then, it's just a matter of doubling down on what's working and tweaking your approach on the channels you want to improve.
Traffic Destination
As you examine your website traffic, you'll also want to be aware of which pages those visitors are landing on. Is your capital projects page getting a lot of attention? Are people navigating to your open enrollment section? These are valuable insights Google Analytics can provide.
To get a breakdown of website traffic by page, check out either the Behavior or the Engagement tab (depending on what version of Google Analytics you're using). You'll see the different pages of your website listed by their titles, with detailed statistics for each one.
While there are plenty of metrics you can measure, here are some important ones to keep in mind:
Pageviews — How many times a page has beenvisited
Average time on page — How long, on average,each user has spent on a given page
New users — How many new users have arrived onyour site, as opposed to users who have visited your sitebefore
In a nutshell, pageviews tells you how much attention a particular page is getting. If some parts of your site are getting more views than others, you can start examining ways to either improve the underperforming content or make it easier for visitors to find info on your site. Average time on page, on the other hand, tells you whether or not users are actually engaging with your content. If people are spending a lot of time in your district news section, for example, that tells you they're really reading up on what's going on in your schools. But if visitors aren't spending much time on a page, you might want to redesign it to make it more intriguing.
Examining site traffic at the page level also tells you how users navigate your website. Assuming someone arrives on your homepage first, where do they go from there? Google Analytics offers traffic flow data showing which specific pages people are visiting and how long they're staying on each one.
Are users bouncing from page to page, seemingly just checking out your website? Or is there some logic to how people are navigating—say, going from your high school's sports schedule to a page about your marching band? Learning which pages visitors navigate to most—and where else on your site they've come from—can help you organize your menu structure more effectively.

Take Washington's Marysville School District 25, for instance. Google Analytics helped them discover that visitors to their website were being routed to countless out-of-date pages, all of which were filled with old content. By tracking how many users were visiting specific pages, the district was able to strategize a plan to delete obsolete content and update the frequently visited parts of their website.
With this traffic destination data in hand, you can test how tweaks to your website impact engagement on pages you want to highlight. Does adding a more visible link to enrollment information on your homepage result in more traffic to that section? Or let's say you're not getting many applicants for open positions despite a substantial amount of traffic to your careers page—this could be a sign that your page needs to be updated with more in-depth information about your district and application process.
Google Analytics in Action
In New Jersey's Westwood Regional School District, Superintendent Dr. Ray Gonzalez has been navigating Google Analytics for years. "For me, using Google Analytics is about listening to the data and assessing whether or not I'm reaching my audience," he tells us.

Gonzalez first started experimenting with the tool in 2017, when his district was campaigning for a bond referendum to expand their middle school. For the campaign, Gonzalez created an online portal to provide a repository for all information related to the referendum. Because data was constantly being updated on the portal, Gonzalez needed a way to ensure his community stayed up to speed. "I wanted to make sure I was connecting with as wide an audience as possible," he says.

The answer? Google Analytics. Gonzalez was able to determine when his stakeholders were accessing the information portal, how long they were staying, and what links they were clicking on within the site. With these findings in hand, Gonzalez decided to add a button for referendum updates, which then allowed him to track how many visitors were looking specifically for that information—and when.
"In my visits to schools or community groups to present information about the referendum, I could count how many people were in attendance," Gonzalez tells
us. "I could count how many emails I sent out. But Google Analytics spoke to the importance of our digital communication and our digital presence. Once upon a time, selling a referendum meant putting together packets of laminated brochures. But now we use more efficient communication to meet our stakeholders where they are. Engagement was really the missing piece."
Your Data at a Glance
As you can see, Google Analytics can be a powerful tool for any school leader. However, there's a drawback to its awesome capabilities: It can be easy to get lost in the weeds. We also recognize that, as school leaders, you've got a lot on your plate. That's especially true for small districts where there isn't always a technology point person on staff.

Luckily, Google Analytics includes some reporting features that can make understanding all of your website's data at a glance not only possible but easy. This can reduce the time you spend navigating various submenus and let you get right to your website's insights.

You can create custom dashboards that can contain any metrics or dimensions you like, displayed across tables, line charts, and more. These dashboards allow you to jump right into the insights we explored earlier without having to dig through various menu items. You can simply select the data you'd like to visualize and then arrange the various charts and tables to your liking. Google Analytics allows you to export these dashboard views as PDFs, as well as to schedule regular email reports to yourself and others. This is great for sharing website data with your team.
Here we've included a sample dashboard that includes all of the various data points we've discussed in this article. These are the basic insights you need to hit the ground running with Google Analytics:
Once you understand your website traffic and how it operates, you can greatly enhance your district marketing and communications efforts. As the saying goes, knowing is half the battle.
---

SchoolCEO is free for K-12 school leaders. Subscribe below to stay connected with us!