Winning the SEO Race
How to rev up your website for search engine success.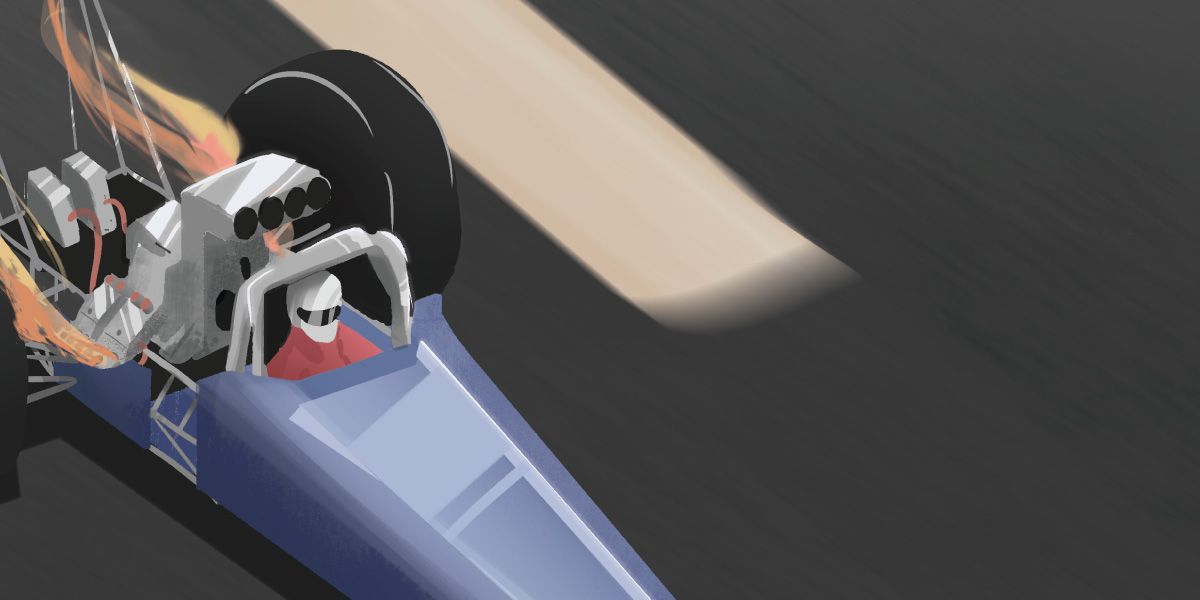 These days, we live a large portion of our lives online. And when it comes to your schools, prospective families and employees are seeking out information on the web, expecting to find what they need when they need it.
When prospective families search for your district, are the top results links to GreatSchools or Niche? If teacher candidates search "best employers for beginning teachers," do you show up high on the list? Research marketing blog Backlinko has found that 99% of Google users click on a link on the first page of search results—with 75% of clicks going to the first three results.
To make sure your website and content are at the top of their search results, you should be using every tool at your disposal. That's where search engine optimization, or SEO, comes into play. Creating relevant content for your audience, ensuring that your website plays nice with search engines, and addressing common topics people are searching for are all core components of SEO.
For years, private sector marketers have been using SEO to get their websites to the top of search results. And while it may sound complicated, there are plenty of easy ways to make sure your school's web content is getting the recognition it deserves.
How does SEO work?
When you search for something on Google, a lot happens between the time you hit "enter" and the time your results are displayed. Search engines take what you're looking for and try to present you with the most relevant results, tailored to your language and location.
How do they do this? Every couple of days, crawlers—bots that index web content for search engines—scan everything on the internet. Crawlers categorize web content so that when you type in a search term, the search engine can find it.
Keywords are the words or phrases users type into their search bars. For example, when you search for "best chili recipes for vegans," Google checks to see where those keywords—"best," "chili," "recipe," and "vegan"—show up on the internet. It then uses that information to determine what web content is most relevant to your search. The result you get is a ranked list of the most helpful websites—in this case, the best chili recipes for vegans.
With knowledge of how keywords work in hand, you can optimize your webpages to appeal to both search engines and your stakeholders by using relevant keywords in your content. This will help you not only show up first in related searches but get valuable traffic to your website.
Building your strategy
The first step toward search engine success is determining  which audiences you're trying to reach.  Let's say you own a small business that sells scarves, and you know customers are really interested in sustainable products. That knowledge of what your audience wants or is curious about is the engine that will drive your SEO strategy.
Once you know who you want to attract to your website, think about what you'll need on your site to appeal to that audience. In our scarf example, you could use relevant keywords to highlight your locally sourced wool and recyclable packaging. These efforts will put you in front of people searching for things like "environmentally-friendly gifts" or "sustainable fashion."
You're obviously not in the business of selling scarves, but the same approach applies. Try to discern what questions people have around the topic you've chosen, or what aspects about your schools or programming people are
curious about. Everything from parent forums to questions you receive on your district Facebook page can provide valuable insights.
The next step is to create content that provides answers to those common questions or digs into aspects of your schools that parents are curious about. If you want to highlight your STEM program, center some content around the benefits you offer to students, all the while sprinkling in keywords like "STEM for elementary students."
When it comes to incorporating keywords, you don't want to overdo it. In fact, search engines now tend to punish websites that "keyword spam" their pages by ranking them lower. However, by writing with your target audience in mind, you're automatically providing rich information search engines can use to find your web content and propel it to the top.
An important thing to keep in mind is that you're not likely to reap the benefits of SEO overnight. After all, nobody gets pole position in their first race. Don't worry if you implement some SEO strategies and don't notice an immediate impact—it's all about playing the long game. Consistency is key if you want search engines to boost your rankings to the top.
SEO Basics
Getting meta
One easy way to boost your engagement is to always include meta titles and meta descriptions on your website. No, we're not asking you to get philosophical; we're talking about information that's entered into the code of your site and shows up in search results.
A meta description is like a first impression. If it seems enticing, people will want to read more. Optimizing your metadata will improve your click-through rate: the percentage of people who click on your link in the search results page. After all, ranking on the first page of search engines doesn't guarantee more website traffic, especially if users aren't curious enough to click through to your website.
You'll want to include metadata for each page of your website. Keep your titles and descriptions both unique and interesting. "An Interview with Superintendent John Doe" is not a particularly compelling meta description. However, "Superintendent John Doe announces new afterschool programs in Adaville School District" is both
descriptive and specific.
Most website editors or content management systems make it easy for you to adjust your metadata. If you need help, consult with your IT team.
Cleaning up broken links
When deciding your website's ranking, search engines also consider the trustworthiness of your domain. One big issue is broken links: links that once led to functioning web pages but now give users an error message when they try to access them. These will most often be older pages you've taken off your website. There's certainly nothing wrong with deleting old content. However, if links to those pages remain on your site, they'll leave users at a dead end and garner disapproval and possibly a lower ranking from search engines.
Several free online tools can help you find broken links on your site. We recommend Screaming Frog, which offers a variety of SEO check-ups.
You can deal with broken links in one of two ways. The most straightforward is to create a custom error page, which will  redirect traffic to other parts of your website whenever users encounter a problem. Giving users somewhere else to go increases the odds that they will stay on your website. This is also an opportunity to provide a good user experience by using your branding.
Lego does a great job of this, turning what could be a frustrating user experience into a useful one. On the other hand, using a generic message, like Google Chrome's default 404 page, could potentially turn users away.
Another approach is to simply redirect traffic to a different link through what's called a 301 redirect. These are great for when you want to intentionally redirect users from an old page to a new one. For example, you might redirect a link for information about a previous bond campaign to a brand new section of your website on capital projects. If you need help redirecting links, have no fear! Your IT staff should be able to answer your questions.
Securing your website
Another indicator of domain trustworthiness is your website's security, determined by whether or not your website has an SSL (Secure Sockets Layer) certificate. The presence of this extra security is what the prefix "https" indicates at the start of a web address, as opposed to "http."
SSL can be a little complicated to explain, but it boils down to a simple question: Is a browser (think Safari or Chrome) able to verify that your website is legitimate? A user's browser determines this by checking with the server that hosts your website to confirm your website's information. Once that has been done, communication between the user's computer and the web server are encrypted. This security is most often indicated by a little padlock in the address bar.
Search engines want users to have a safe experience while navigating the web, so websites without SSL certificates are penalized in search rankings. Fortunately, this security is easy to obtain and could even come standard with your website hosting. Consult your web hosting provider to find out if your website is secure.
Optimizing for mobile
If you find yourself visiting websites on your smartphone or tablet more than on a desktop computer, you're not alone. According to 2020 data from Comscore, a media measurement and analytics company, 79% of all time spent online in the U.S. is spent on mobile devices.
Mobile browsing has now become the norm in online traffic. That's why mobile-friendly websites perform better in SEO than websites that are hard to use on smaller screens.
Mobile-friendly websites are responsive: able to scale down to fit smaller screens like a smartphone or a tablet. If you've ever encountered an unresponsive website on mobile, you know how frustrating it is to pinch and zoom to read anything or navigate through the site.
An easy way to test your website is to resize your desktop browser so that it is narrower than normal. As you shrink the size of the browser window, your website should resize along with it, remaining easy to access.
You can make some tweaks to your website's code, or refresh your website entirely, to make it more responsive. To test your website's mobile responsiveness, you can use Google's Mobile-Friendly Test.
Staying ADA compliant with alt text
Alternative text, commonly called alt text, is a descriptive caption that is added to any image on your website. These captions help users who rely on screen readers to understand the image displayed. Because alt text is being used in place of an image, you need to make sure that it is descriptive. For example, label a picture of a dog "smiling golden retriever" as opposed to "image123.jpg."
If you're already using alt text for ADA compliance, there's an added benefit: it helps with SEO! Descriptive alt text
actually helps search engines determine what kind of content you have on your website.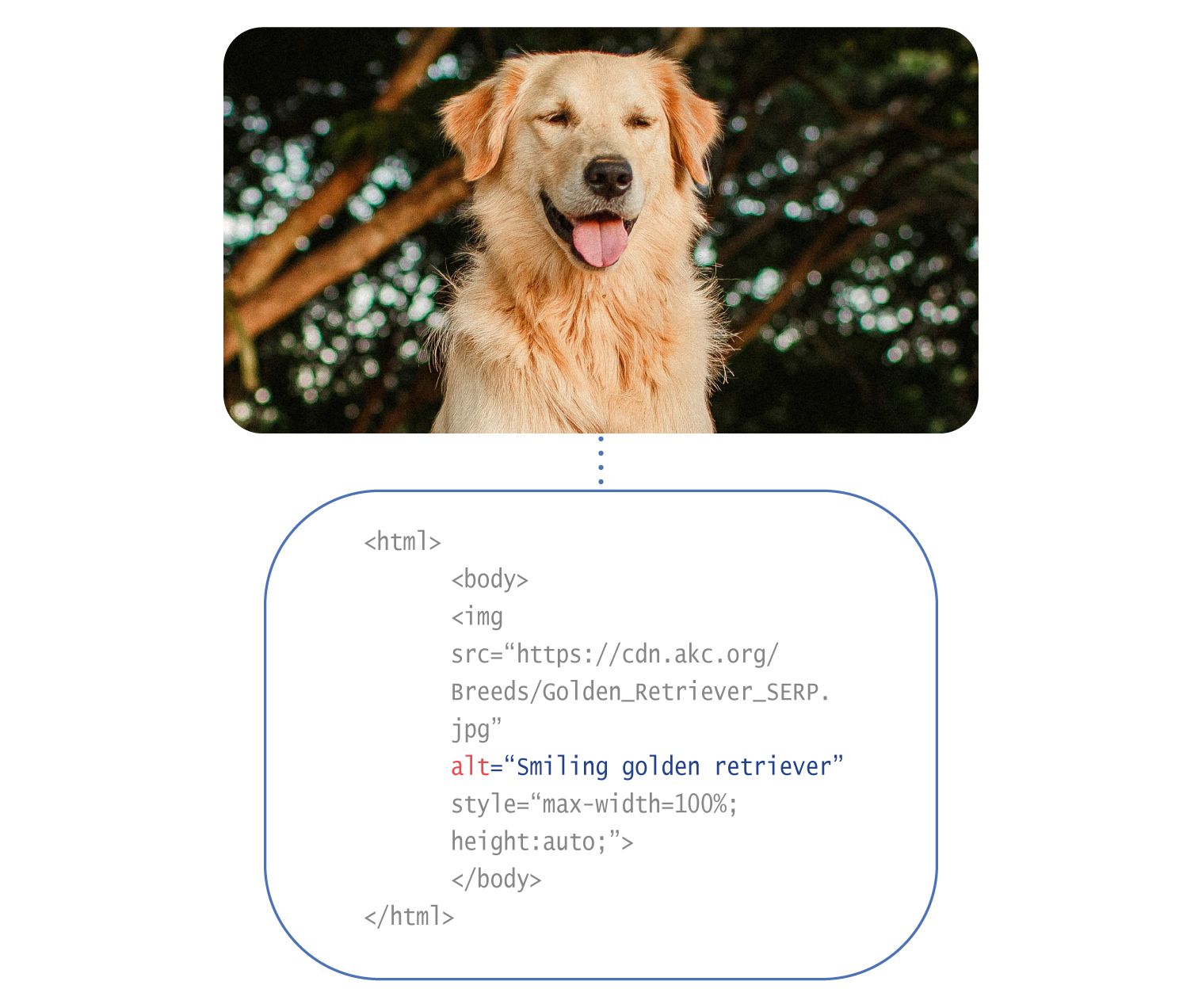 Takeaways
It's safe to say that search engines have become the default way we seek out information. Unfortunately, it's easy for your messaging to get lost in the noise. With a sound SEO foundation, you can not only maximize the amount of search traffic that lands on your website, but also make sure you are reaching your target audiences.
Check the meta titles and meta descriptions for your webpages.
Look for any broken links on your site and redirect traffic away.
Ensure that your website is secure.
Make sure your website provides a great experience on mobile devices.
Provide alternative text for each image on your site.
---

SchoolCEO is free for K-12 school leaders. Subscribe below to stay connected with us!