Creating a Culture of Customer Service in Schools
How one Kentucky superintendent is using customer service techniques to transform his schools.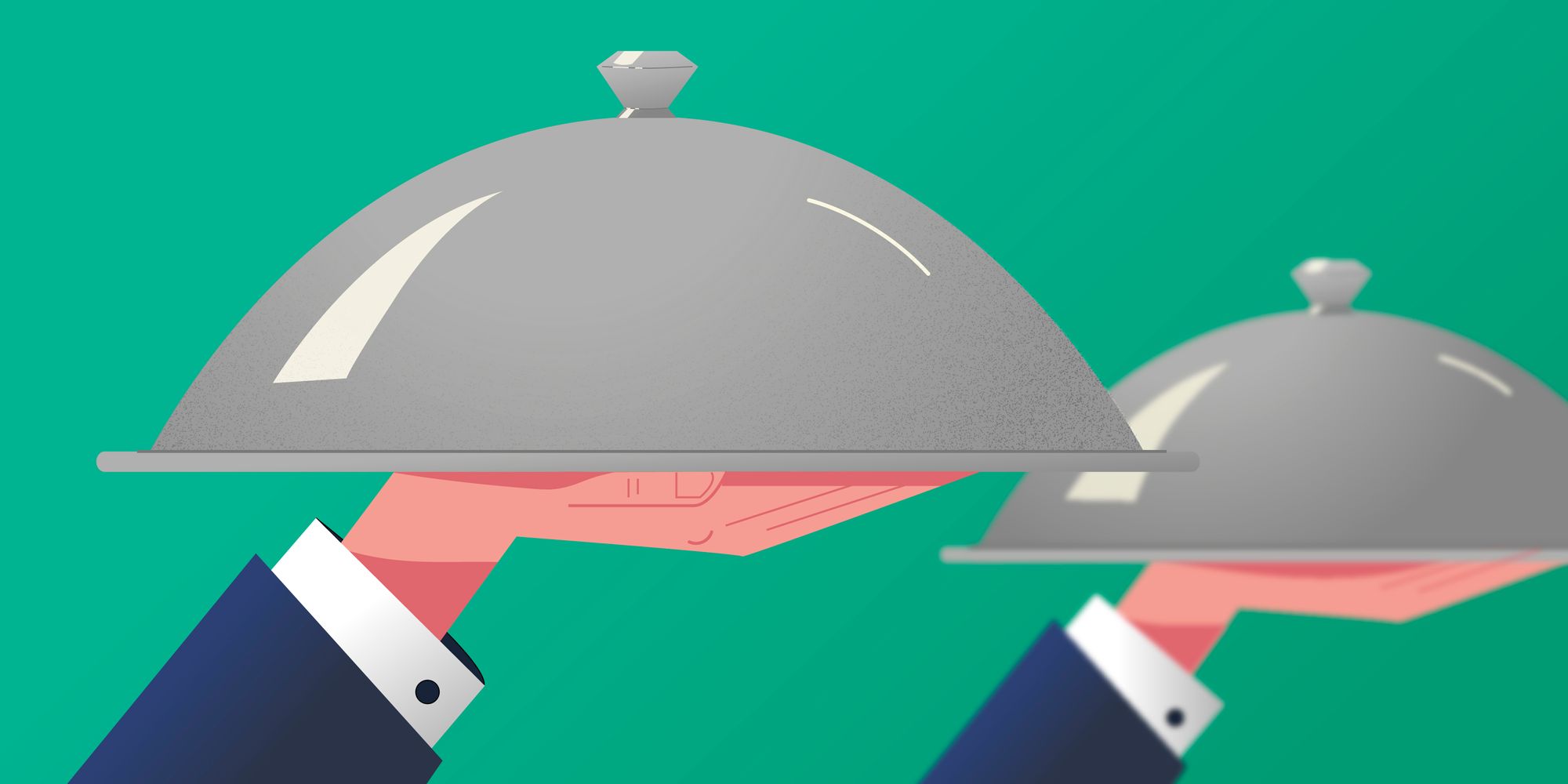 Every year, teachers from Newport Independent Schools travel throughout their community, visiting each of their students at home before the first week of school. There are two questions that teachers are trained to ask, "Tell me about your child," and "What is your favorite thing about your child?" Teachers start the school year seeing their students through parents' eyes, even gaining a better understanding of students' home life. If discipline issues arise, parents have already built a rapport with the teacher, making it easier for them to solve problems as a team. In turn, discipline rates have lowered around the district, garnering the home visit program press coverage across Kentucky.
"It's also a competition issue," Superintendent Kelly Middleton noted about the program on a phone call out of his office in Kentucky. "The more we build those relationships, the less likely it is that [students] are going to go to another school."
When competition started to increase in the education sector, Middleton's first instinct was to orient his schools towards customer service principles. He started writing his first book, Who Cares? in 2004, when he could see the landscape changing. Across the country, families were moving their children to charter schools, homeschool programs, even between districts. One year a pastor tried to recruit kids for his private school while volunteering in the school cafeteria. For Middleton, the issue is personal: "You have to lose kids. And then when you lose kids, you have to cut teachers," he said. "We're talking about your career, your job, your retirement, your health insurance. All those things."
With a bachelor's degree in business, Middleton is familiar with the value of customer service in schools. "It's really a low cost way to make a difference." His book, Competing for Kids, provides school leaders with ideas, checklists, and trainings to implement customer service techniques in schools in order to retain and attract students. Middleton has served as a coach, teacher, school principal, and now superintendent with decades of experience in public education. All of his customer service strategies are designed for schools and personally tested in his district.
Middleton's customer service philosophy is gaining steam; he's brought his training programs around the country and recently won the Public Education Achieves in Kentucky award for his home visit program. Middleton has published three books on school leadership: Who Cares, Simply the Best, and Competing for Kids. In this article, we'll go over several of Middleton's key principles for implementing customer service in schools.
Click any section to jump to it!
Customer service mindset
Talking to Middleton, it's clear that customer service does not mean catering to students' every whim. Instead, a customer service mindset means figuring out creative ways to make a better school experience. It's product quality, the building's appearance, the school's culture and leadership—anything that could affect customer satisfaction. Middleton writes that the best companies define customer service as "an umbrella term for how the company meets the needs of their customers."
How can schools best meet the needs of their students? In researching his second book, Middleton found one consistent finding: students want to feel known, cared for, and universally respected.
His training philosophy teaches staff to forge positive relationships at school as a way to ensure that every student feels valued. Building these relationships isn't just about enrollment — knowing students helps with discipline, school safety, and even student engagement. "If you really get to know the kids and you give great service to the parents, it'll teach you so much," he said.
Train staff to make a great first impression
Think about walking into a school office that's cluttered, with dim lighting. Students are nursing wounds after a fight, waiting to speak to the principal. The administrative assistant is busy, and when she is available, she barks at you to take a seat.
While nothing in the office is indicative of the level of instruction in the school, a bad office experience can set a negative tone for new families. After an unfriendly interaction with a secretary, one mother screamed at Middleton that she hated his schools. He thinks these kinds of heated situations can be avoided with simple behavior changes.
Middleton argues that a lot of the disconnect comes down to training; the majority of people working in public schools haven't been trained in either customer service or in figuring out ways to meet the needs of customers. Middleton mentioned a colleague who was close to firing his assistant for not screening his calls. In reality, the superintendent had never taken the time to show her which calls to put through and which to dismiss. After a short coaching session, the issue disappeared.
When secretaries first sit down to start their front office training, Middleton asks them to define great customer service techniques. Usually, they come up with some of his own policies: respond between 24–48 hours, welcome anyone who comes through the door, and answer the phone in 2–3 rings. Once they have brainstormed their own tactics for implementing great service, the group goes through Middleton's principles, creating a checklist of standards to be kept in the front office. After the training, Middleton makes sure that these standards are enforced. He'll often call the school anonymously, recording the conversation, to make sure that each customer service policy is upheld.
Middleton shares research from Scandinavian Airlines in his most recent book. The company surveyed 60,000 customers on how well they thought the engine would run—before the plane even took off. What they didn't mention was that they had planted a coffee stain on the tray table of a single row of seats. Every customer gave the company high marks, except for the row of customers whose tray table was stained. They judged the engine off of the cleanliness of their table.
The school office is a "touchpoint" or a moment when the audience makes a decision about the school based off of a single impression. Some of the strongest touchpoints take place in spaces where families are first introduced to the school: the front office, the school bus, even around the school grounds.
He applies some of the same customer service training tactics with bus drivers as with office staff. "The kids want you to know them. They want you to smile at them. They want you to tell them hello and goodbye."
Part of the training includes learning how to make students feel comfortable on the bus: making a seating chart, taking a photo of the students to help drivers learn names, and figuring out something special about each bus rider. The more welcome students feel on the bus, the more welcome they'll feel at school.
Throughout the interview, Middleton kept repeating this mantra: "Just treat people better than they expect to be treated — it's pretty cheap."
Bring customer service strategies into leadership
Middleton applies his ideas to the highest level of leadership. As a part of training superintendents and school boards from other districts, Middleton will ask board members, "What would great customer service look like from the superintendent to the school board?" He'll then repeat the question back to the superintendent, "What would great customer service look like from a board member to the superintendent?"
Usually, board members and superintendents come up with similar answers: "No surprises. Don't embarrass each other. Keep backstage, backstage." Middleton talked about the idea, "keep backstage, backstage" frequently. "We'll even argue behind closed doors, but we don't do it in front of the media because that only hurts our school district."
Getting the board to support a push for customer service policies was surprisingly easy. "The school board members probably get this better than anybody," Middleton said. Most of the members have a business background and thus understand the importance of customer service.
When getting feedback from his board, Middleton reported that they only had one complaint: there wasn't much for them to do. When the administration took the time to think through parents' and students' experiences on the front end, the board had less problems to work through in meetings.
Providing great customer service from school leaders to teachers to students spreads a mentality of service throughout the district. "You want that all the way up and down your system," he said. "You can't expect your people to give great customer service if the leaders don't give it to the people."
If a teacher is out for two or three days, Middleton will expect the principal to check in with the teacher or even visit them at home. Middleton will do the same for his direct reports. "Giving up nights and weekends for employees' funerals and weddings is the price you pay for being a leader." Middleton has cooked chicken soup for his teachers, taken staff out to lunch, and personally greeted staff members every day for years.
Putting students first
"Great customer service, I'm not going to lie, is truly culture … It's treating everyone maybe better than they expect to be treated. And if you do that, you're gonna have a great culture."
Creating a culture of customer service sometimes means literally walking in the shoes of the students. When first starting out as a superintendent, Middleton got a call from a grandmother asking if a school bus could pick up her granddaughter. Because the family lived close to the school, it was expected that the second grader would walk or ride a bike. After getting the call, Middleton went to their house to look at the path himself. What he found was a series of busy streets, abandoned buildings, and finally, an unmanned crosswalk that would have been terrifying for a second grader to navigate on her own.
Middleton is known for his ability to "put the moose on the table" or to address issues at their heart. He immediately gathered his leadership team. To his surprise, they defended the policy. It wasn't until he made every member of the group take the second grader's walk themselves that they changed their minds, some "visibly upset with themselves" for not taking action sooner.
Middleton also emphasized the importance of listening to students' concerns. "Kelly's Kids," a focus group made up of students from all areas of the school, helped Superintendent Kelly Middleton learn the ins and outs of the building. In one session, the students complained about the school cafeterias. Middleton visited the lunchroom himself and found it in a chaotic state. Younger students couldn't see the food options, backing up the lunch line to the dismay of frustrated staffers. Whenever it got too loud, staff would click the lights off and on —"It was like trying to eat at a dance club!" Middleton returned to his office, ready to figure out a more efficient system.
Experiencing issues in schools firsthand allowed him to address student concerns with empathy. To Middleton, a key aspect of the superintendency is taking the time to examine issues from a firsthand perspective.
Building a great identity
A culture of service is present throughout Middleton's district. Just as teachers and staff go the extra mile for students, Middleton has built a process for encouraging his team in a way that's personalized, to say, "I see you." On a freezing night after a football game, he saw one of his janitors change a woman's car tire; she was even from the opposing team. During a staff breakfast, he diverted from the day's agenda to tell the story of this man's commitment to service, handing the man Middleton's signature stuffed moose to show his appreciation. When the janitor left the table to go get more coffee, he took the moose with him, not wanting to leave it for even a minute.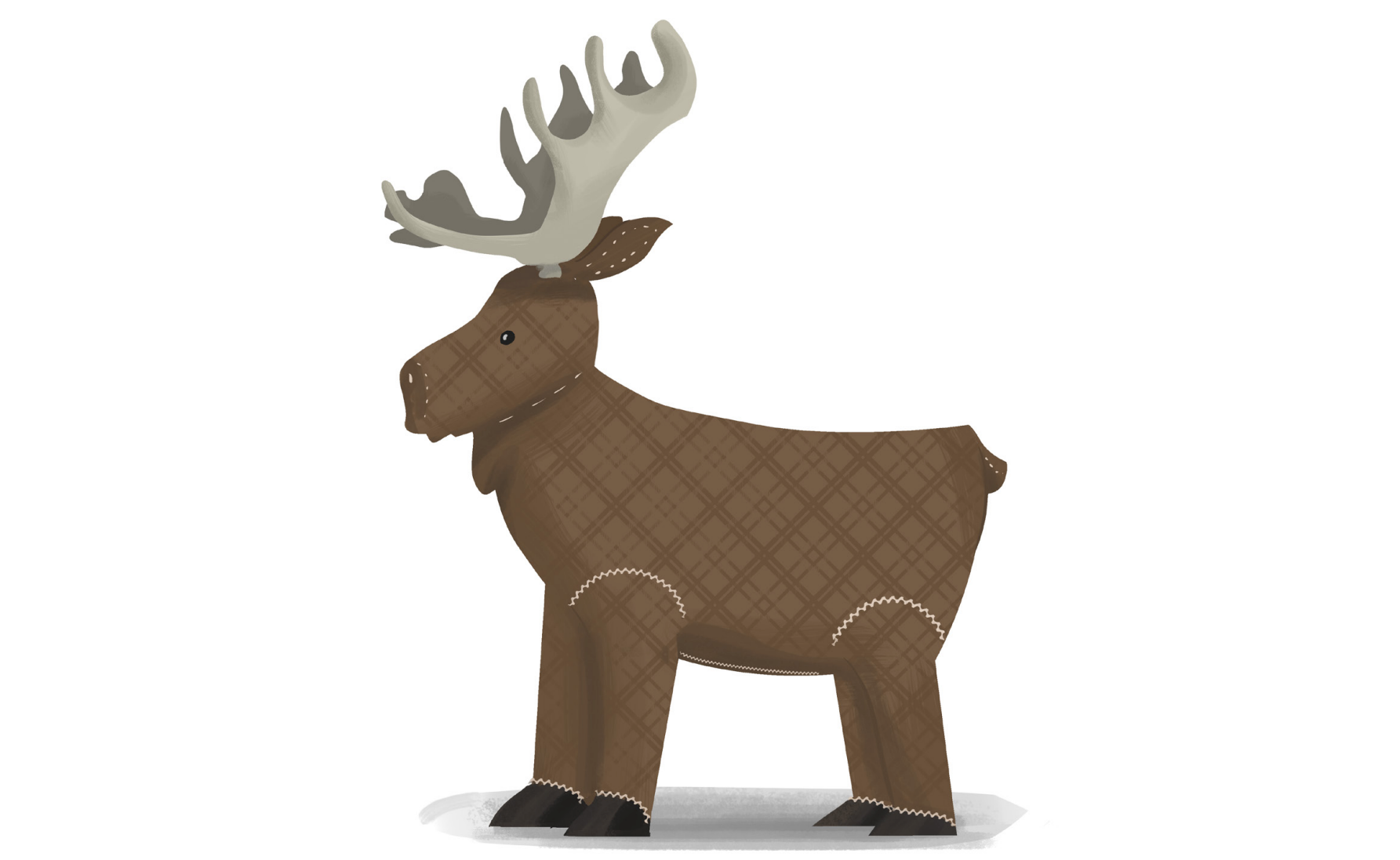 Providing great customer service requires a commitment to students. It may seem trivial to focus on changing out a sign or reorganizing the office, but the reality is that building a strong, positive identity can transform the culture of a school. Talking to Middleton, it's clear that customer service isn't about creating a friendly facade, it's about making a product that meets students' deepest needs.
Having a teacher who has met your pet gerbil, a bus driver who knows how much you like basketball, and a superintendent that you see making changes around the school can craft a positive school culture. Doing a little extra can change the environment of the school.
One of Middleton's most impactful stories involves a home visit with some of the schools' most disruptive students. The teacher walked up a steep hill to the house, only to find the boys racing down the hill on tricycles and crashing into rocks at the bottom of the hill. When the boys asked her to join, she reluctantly accepted. It was scary, but while rushing down the hill, the teacher won the boys' trust. Knowing that you are cared for can make all the difference.
Subscribe below to stay connected with SchoolCEO!