SchoolCEO Conversations: Culture vs. Climate and why the difference matters
How New York superintendent Dr. Jason Andrews and his team use PLCs and student feedback to create an environment where all means all.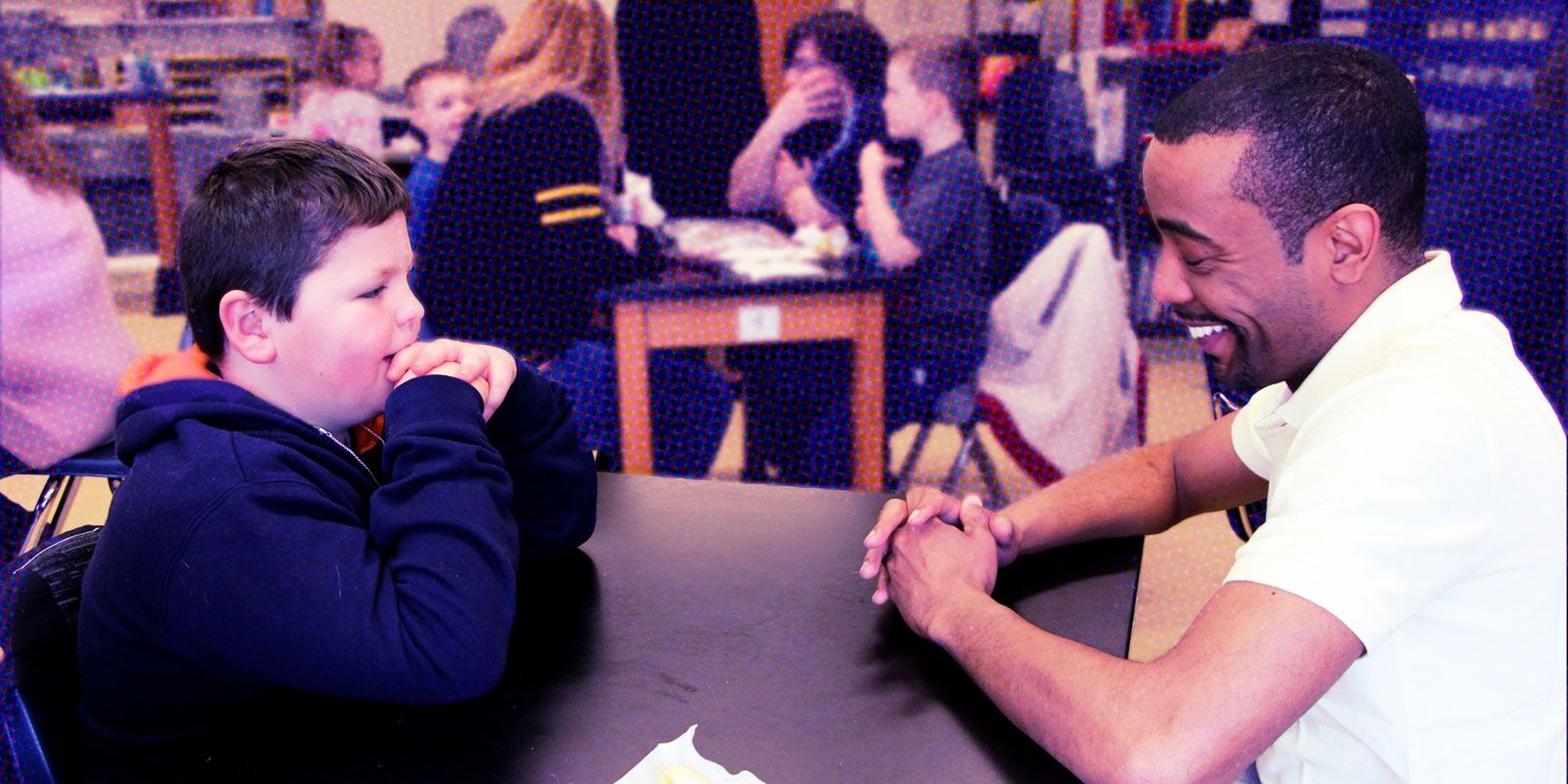 Twenty-two years ago, Dr. Jason Andrews was a first-year teacher for New York's Windsor Central School District. But just this past summer, he handed out his 14th round of diplomas as Windsor's superintendent. "I can't believe how time has flown," he tells SchoolCEO. Having grown up in the neighboring town, Andrews started his career in education early when he was elected to the local school board as a high schooler. It's no surprise, then, that Windsor Central puts a huge focus on student involvement and on creating a culture where everyone can succeed and have a voice.
One way Andrews and his staff keep their district student and teacher-driven is through a longstanding embrace of professional learning communities (PLCs). "That has really allowed this collaborative culture to thrive where people are focused on results and ensuring that all students learn at high levels," he says.
Using PLCs as an overarching framework means Windsor's teachers are organized on collaborative teams. Andrews says these teachers work together "to determine what are the essential things for students to learn...how will we measure that learning, what do we do for those students who need additional time and support, and how do we extend and enrich for those who don't?" These teacher teams get a tremendous amount of ownership in Windsor's schools, something Andrews speaks of with pride. "The teacher teams are our engine, certainly," he tells us.
Maintaining this kind of environment, Andrews says, all comes down to culture. "Having a positive culture is really important because it gives the context for people to do their best work. We absolutely are student-driven, but in order to be student-driven, we have to build a culture that is supportive of teachers." Part of that support, he adds, is having high expectations and celebrating successes along the way. "I think if you have low expectations for people, that doesn't produce a positive climate," he adds. "You need to have high expectations but also provide those high levels of support."
The Tree Analogy
Being deliberate and proactive are two ways Windsor's staff helps create the culture they want in their schools. But, Dr. Andrews is quick to stress the difference between culture and climate. "The best way to picture it is as a tree," he says. "The climate is those things that are observable—the branches and the leaves. What does the environment feel like, look like, etc? Culture, though, is really the roots. The parts that are underground—your values and beliefs. What are those norms you have? What does the organization really stand for? What are the traditions they have? Those types of things you can't see when you immediately come in."
In Windsor, maintaining this kind of culture is about priorities. "If you spend all of your time just pruning the leaves and you never water the roots...then, eventually, if your culture is bad, your climate will be, too," Andrews tells us.
Watering the roots, so to speak, is done through the above mentioned teacher support, but, mostly, by structuring a culture where students are engaged, involved, and have a voice. "Our customers are our students," Andrews says. "And they have great insights." One strategy the district uses to get student feedback is a Superintendent's Council that meets quarterly. "I take them to lunch and they give me incredible insights that absolutely impact decisions that we make."
Student engagement doesn't end there, though. "We have students involved in all sort of things, from hiring committees to a robust summer program where we employ a lot of high school students to work," Andrews says. "Students have a big impact on a lot of the things we do in terms of operations."
Windsor Central even incorporates students into their teacher hiring process. "We have them on some of our teacher interview panels," Andrews tells us. "Also, anyone being hired for a teaching position delivers a demonstration lesson to whatever subject class they'd be teaching and we then get feedback from those students. It goes back to our culture. We talk a lot here about the alignment of thoughts, words, and actions. So, you can't just say We're student-driven. That sounds great, but what's your evidence that you're student-driven?"
All means all.
Andrews is also sure to note that they don't exclusively seek the feedback of actively involved or advanced students. "Some kids who are not that engaged have some really great perspectives, too. In 2005, we had 3 advanced courses; we now have 34. That's because our students tell us what they're interested in," he says. "In our middle school we have 48 after-school clubs and many of them are student-developed. So, it's been transformative in many ways."
One of the district's stated goals is to ensure that 95% of their students in pre-K through 12th grades will participate in some co-curricular activity. Andrews is pretty confident the district hit their goal this past year and speaks highly of a group of students who started the FFA club on one campus. "These were students that weren't involved in other things and they ended up on the floor of the state legislature and really lobbying because of their involvement," he says.
Andrews also proudly mentions the Gay/Straight Alliances on two of his campuses. These clubs are "student-organized, student formed, and have really been impactful to the climate of both the middle and high school," he tells us.
In broader terms of student inclusivity and involvement, Andrews holds his district to a pretty straightforward philosophy, one that helps create a supportive culture and a climate where students feel safe and engaged. "Talk is cheap," he says. "When we say all, we mean all. You've got to put your money where your mouth is and we certainly try to do that every day."
---

SchoolCEO is free for K-12 school leaders. Subscribe below to stay connected with us!