Dr. Wendy Birhanzel: Opportunity Against All Odds
Colorado superintendent Dr. Wendy Birhanzel is proving that putting kids first creates opportunities and changes lives.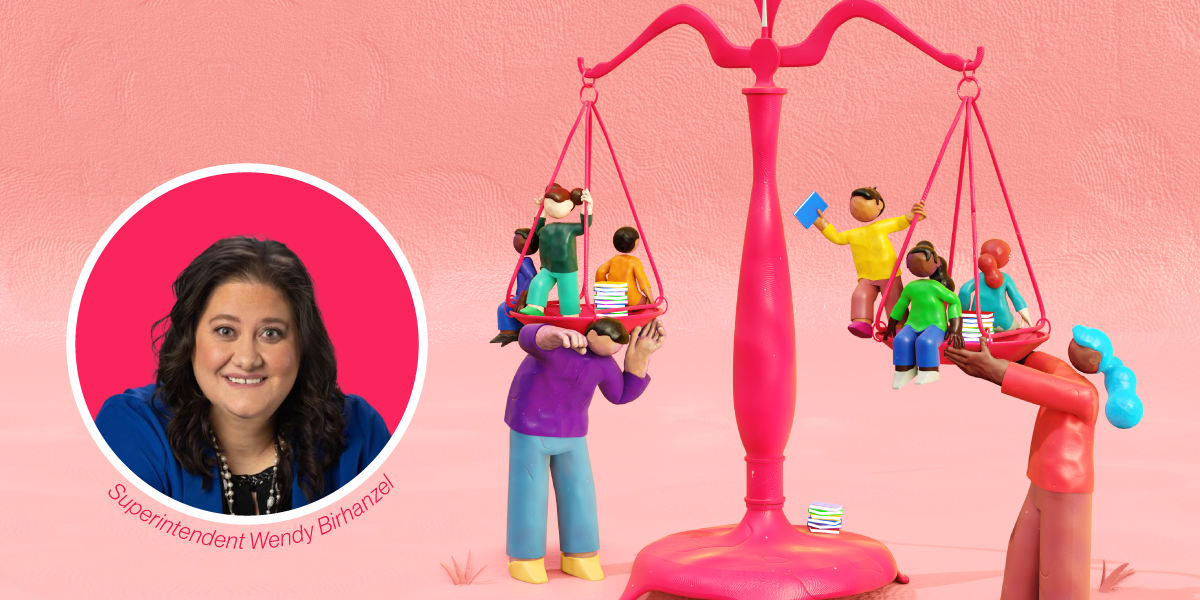 When Dr. Wendy Birhanzel was in high school, she was determined not to become an educator. "My mother was a teacher, my father was a teacher and coach, my grandmother and great-grandmother were college professors, and my grandfather was a superintendent," she explains. "It was kind of like, You grow up in the family, you do what the family does. But like most teenagers, I wasn't going to do what they said I should do."
So instead of pursuing the family legacy, Birhanzel leaned into her love of math and decided to study actuarial science. "I was totally into it," she says. "Then I went to college on a scholarship and started an internship. I didn't last a year before I realized it was going to be a boring career. I needed to be in the people business—where I could make a difference."
With a smile, Birhanzel admits that the writing was always on the wall. "I used to teach school lessons to my Cabbage Patch Kids and Barbies," she says. But that was just the beginning. Later, she helped her mother grade papers, taught Sunday school, and coached basketball at the YMCA. "I had always been in a teacher role," she says. "I was trying to fight it, but it was natural for me. And now I just can't stop. I love being around students. I love making a difference for people, elevating them, and helping them find their voices."
This passion has been at the forefront of Birhanzel's 23-year career, especially in her work as the superintendent of Harrison School District Two (HSD2) in Colorado Springs, Colorado. And her joyful brand of collaborative, inclusive, and bold leadership has earned her countless accolades, including the title of 2023 Colorado Superintendent of the Year. As she enters her fifth year leading the 13,000-student urban district, Birhanzel's commitment to serving every single child has only grown stronger.
"I love helping tear down barriers and proving people wrong," she says, "proving that a zip code doesn't define success—that regardless of where kids come from, they can be successful."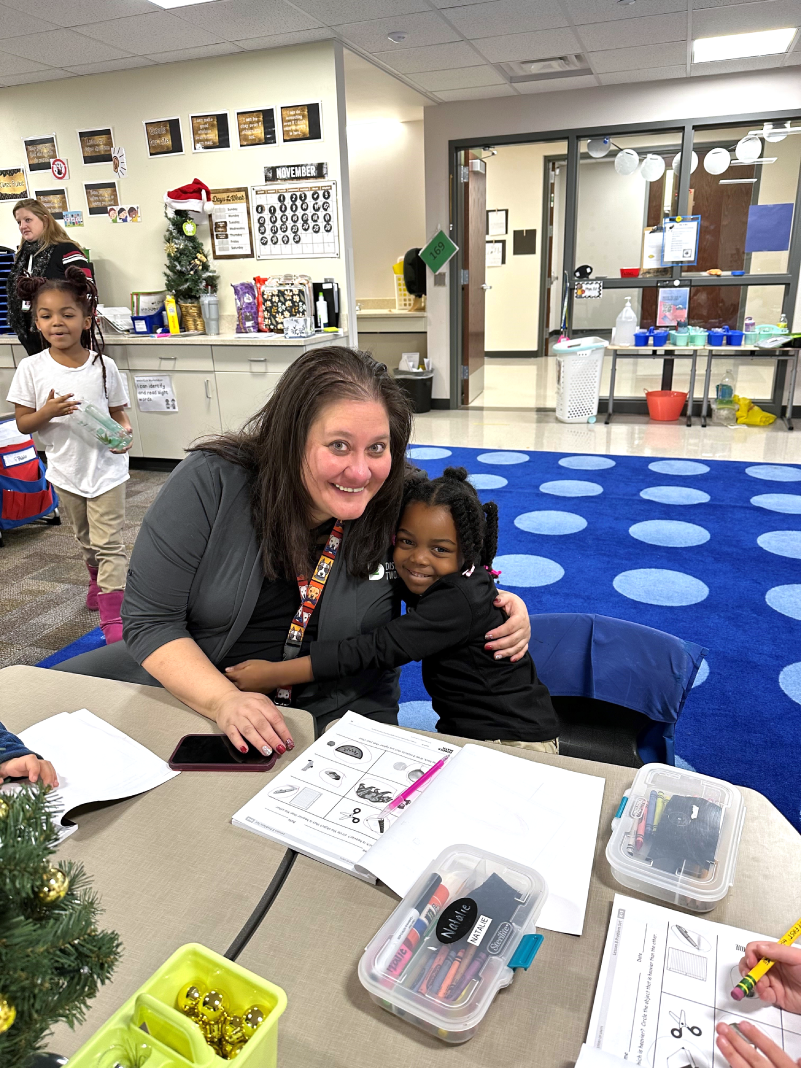 The People Business
Once she said goodbye to actuarial science and accepted her calling to be a teacher, Birhanzel enrolled in North Dakota's Valley City State University to study elementary education and reading. She began her career all the way on the West Coast in South Central Los Angeles, and her eye-opening experience there started to shape the students-first approach to education that she's centered her entire career around.
"I always wanted to live in LA, so I moved out there to start teaching," Birhanzel tells us. "And during that time I had a lot of aha moments. My school was overcrowded, there were no trees, no grass, just concrete. I was teaching out in a bungalow with cockroaches running across the floor and bullet holes in the side of it." There was even a barbed wire fence around the school's playground—and that was just the physical environment. Birhanzel says teachers would come and go, substitutes would walk out in the middle of the day, and classes were packed with 30-plus students. "I was disgusted by the conditions these students were forced to try to learn in," she adds.
Birhanzel's childhood had been much different, and she was struck by the lack of support her students received at school and at home. "My mom was super involved and supported me in everything I did," she says. Birhanzel also had the privilege of attending local schools where staff members were friends with her educator parents, so she always felt welcomed and safe.
But as a teacher in South Central LA, Birhanzel witnessed a much different story playing out. She saw up close how poverty was affecting so many students' lives and realized that education wasn't just about academics. It was about addressing the needs of the whole child. "I realized others did not have the same support I'd had," she says. "That ignited my work around equity, around ensuring all kids have opportunities, regardless of where they live or what their parents do."
More deeply committed to being an educator than ever, Birhanzel went back to school to study for her doctorate in Educational Leadership in Urban School Settings at the University of Southern California. "I wanted to make a bigger difference than I could in just my classroom," she tells us. After graduating, she moved to Colorado and held principalships at three different schools. Two of them—Wildflower Elementary and Centennial Elementary—are schools in her current district, HSD2. Both were struggling before she arrived, but under her leadership, each school made impressive changes for the better. Both won National Blue Ribbon and America's Best Urban Schools awards and were named National Title I Distinguished Schools.
In each case, Birhanzel's dedication to centering student advocacy helped lead to lasting change, and she credits relationship-building as the foundation of that work. "Building relationships changes the narrative of what people think about a specific place, and it brings everyone together toward a shared goal," she says.
That same work is part of her brand as a superintendent. Whether she's listening to community input, sending personal notes to students, talking to everyone she sees on school visits, or maintaining an actual open-door policy, Birhanzel is always building relationships. "Unfortunately a lot of our kids have so many transitions in their lives that they're not going to trust you right away," she explains. "You have to earn it and show them you're really there for them."
Birhanzel's time at these schools was inspiring to say the least, but one bittersweet experience ended up pushing her in a new direction. "At Wildflower, we had 100% of our third graders proficient in reading. That is unheard of," she tells us. But what should have been a time for celebrating was soon soured by skepticism from the community at large. She started getting calls accusing the district of cheating and asking how her students—the majority of whom were Hispanic and living below the poverty line—could possibly outperform rich, white kids at other schools. "That, again, taught me that not everyone understands how education really can change outcomes," Birhanzel says. "It was sad, but it helped me understand that I needed to be an even bigger voice for our students."
That led her to become HSD2's instruction, curriculum, and assessment officer, where she gained a broader perspective on the work that goes into supporting schools from the district level. "Coming from the elementary level, this new role really helped me learn about the secondary school piece and solidified for me that relationships are at the core of what we do, regardless of grade level," she explains. Birhanzel proved this by leveraging the relationships she'd made as a principal to get feedback from former staff on district decisions.
This role also helped her become an expert in measuring student proficiency, which she believes is a must for successfully leading a district. "I need to know what those targets look like and how to tell if we're on track because our students have to compete worldwide now," Birhanzel says. And after just four years at central office, she finally got the chance to lead the district she loves and apply the many lessons she's learned.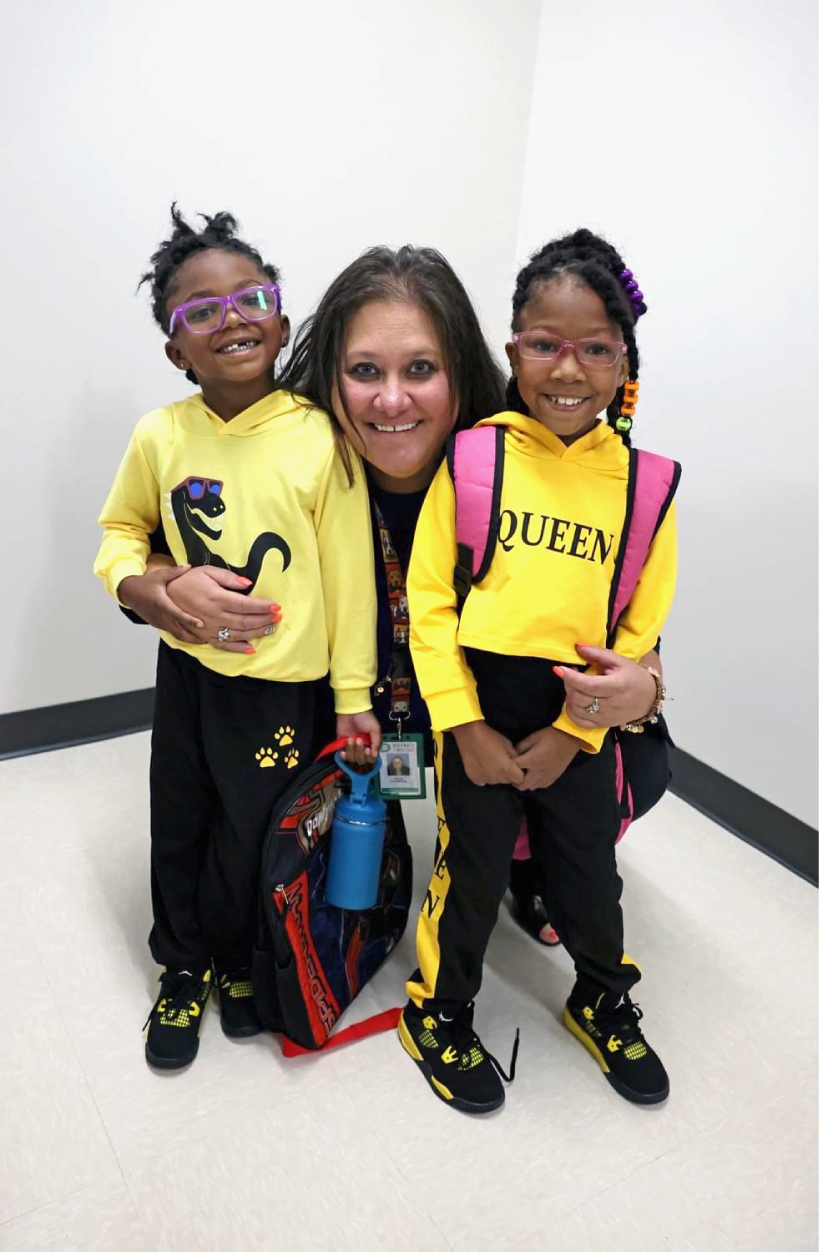 Kids First, Always
Since becoming superintendent of HSD2 in 2018, Birhanzel has proven time and time again that when you believe in every student, amazing things can happen. It's not surprising, then, that much of her focus has been on shifting the culture of the district and centering it around that belief. "Too often in a Title I district, it's easy to just go with the status quo and assume our kids will always have gaps. But that's not good enough," she tells us. "We know our students can compete. It's about the belief that all decisions should be based on kids."
You can see this work all over HSD2. Every decision in the district is centered on both a collective conviction that all students can succeed and a dedication to providing them with the necessary supports to make it happen. Now HSD2 has become a fully fledged destination district in the area. "We're the district people want to come to now," Birhanzel says proudly. "We have more people wanting to be principals and teachers here than we have open positions—that's because of the culture. People know everyone is accepted here, that we'll meet them where they are and help them grow."
For the superintendent, being active in the school community has been a big part of fostering this new culture across the district. "Whether it's a basketball game, a food drive, or a backpack bash, I am present in the community," Birhanzel tells us. "They see that I'm one of them. Kids come up and give me hugs; they know me. And I try to know their stories and talk to them about summer school or their senior year or how basketball is going. Again, those relationships build that culture and trust."
For Birhanzel, no touch point or opportunity to build a relationship is too small or unimportant. In fact, just before we spoke to her, she was handwriting notes to every principal in the district, thanking them for their work and wishing them a great new school year. "We're also calling any student who scored above grade level on their end-of-year tests to tell their parents, Thank you for all you've done with your child. They're doing amazing. We're so glad they're in D2—how can we help you?" she says. "Those things matter. That's how you turn your culture around."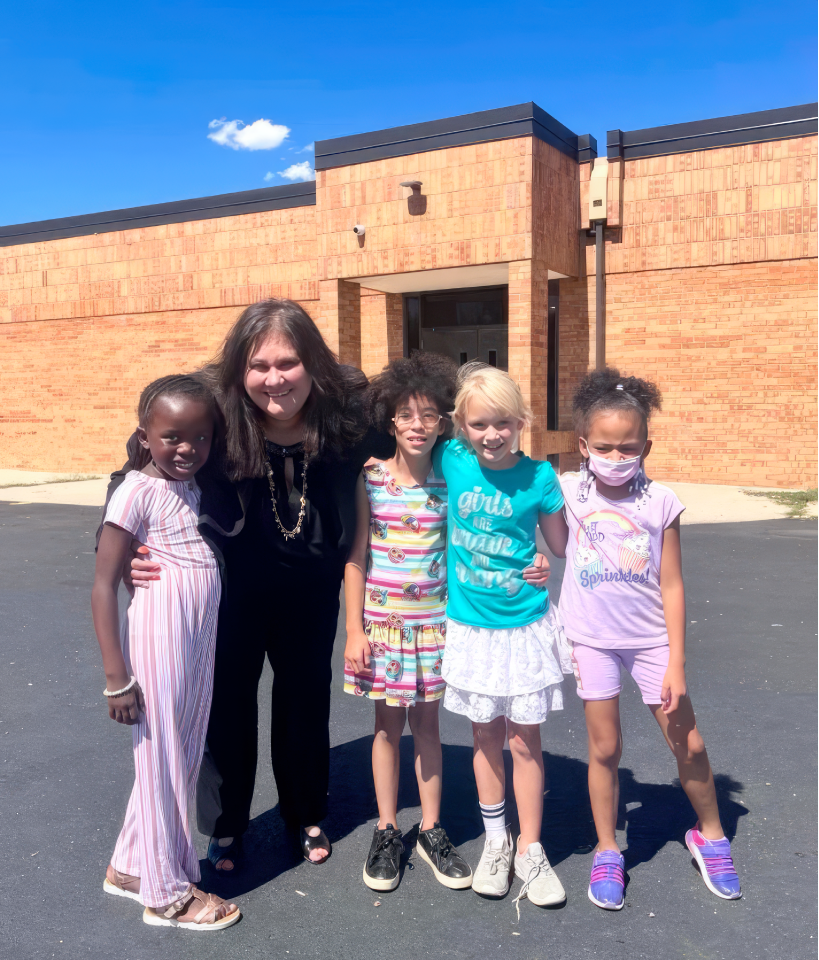 Stepping Up
Unfortunately, supporting all students and staff has been a challenge for many districts lately as heated political divides sweep across the country and spill over into schools. But Birhanzel says HSD2 doesn't let politics get in the way of serving their students. "We keep that out of our classrooms so we can focus on being with kids and fulfilling what they need," she tells us. She also says having a supportive school board is a big help when it comes to avoiding "political nonsense."
"I have a board that supports everything we're doing," she tells us. "They're actually the first all-minority school board in Colorado's history, and that's something we're really proud of—to have a board that truly represents our community is so beautiful. They're seeing the changes and improvements here, so we're in lockstep on what is right for our kids. And they'll take the criticism from the public because they know it's the right work."
Birhanzel isn't afraid to face criticism either. "I always tell leaders and teachers to let me take the hit," she says. "If there's someone who wants to stir up controversy, they're not getting to our classrooms. They can talk to me or an assistant super or a board member. But that protection has to be there because our teachers are here to teach."
Advocacy, Birhanzel tells us, also plays a key role in avoiding distractions that take away from learning. Not only does she regularly lobby and testify on behalf of her schools, but she also makes sure to respond publicly to anyone causing controversy or questioning the district's decisions. "We're willing to step up and be different," she says. "I have people who don't like me, but I'm okay with that because, at the end of the day, I'm doing what's right by kids. That's who I'm accountable to."
A New Dynamic
It's clear that her devotion to equity is a powerful driving force for Birhanzel—and when she says every decision in the district is about students first, she means it. "I have 13,000 kids, and I view them all as my own," she says. "So when I'm making decisions, I ask what I would want my own kids to get, and that's what these students should get, too. I think sometimes leaders forget that. But we need to fight for each kid like they're our own, like their successes along with their failures are ours as well. Because that's what they deserve, plus some."
Birhanzel says her staff feels the same way. "I would put all of our employees up against anyone," she says. "They are so supportive of our students, and they go above and beyond for them. If you're in Harrison 2, you're here because you believe in kids." And that belief is paying dividends. "Despite the gaps, we get them to proficiency," Birhanzel says. "We outperform similar districts throughout the state because we have that teacher focus. We have high expectations, but we give our teachers the supports they need to make it happen."
Birhanzel's executive team is also dedicated to this strong vision of equity and support, to always prioritizing what's best for kids. "We can have a disagreement, we can play devil's advocate, push back on each other, but we always come out totally on the same page," she says. "Without this team, we wouldn't be able to move this district forward."
Moving the district forward also means acknowledging and addressing their weaknesses. When they realized they were oversuspending and expelling boys of color, for example, the district talked about it with the community and their students. "We are a district that will tell our ugly," Birhanzel says. "We tell our true story because that's the only way we're going to get better." In addition to districtwide SEL programming, HSD2 is now addressing the problem by leaning into restorative practices. "After all, a kid with a behavior issue is crying out for help," Birhanzel says, "so why would we push them away when they need us most?" Birhanzel has also placed full-time social workers on each campus and created the district's first Equity Council.
"We've also brought in some bias training for our staff because we know most teachers across the nation are predominantly middle-class and white," she explains. "When you come to a diverse community, you don't always understand the intricate details within the culture. So we've done a lot of training on diversity, equity, and on how we respond to our students."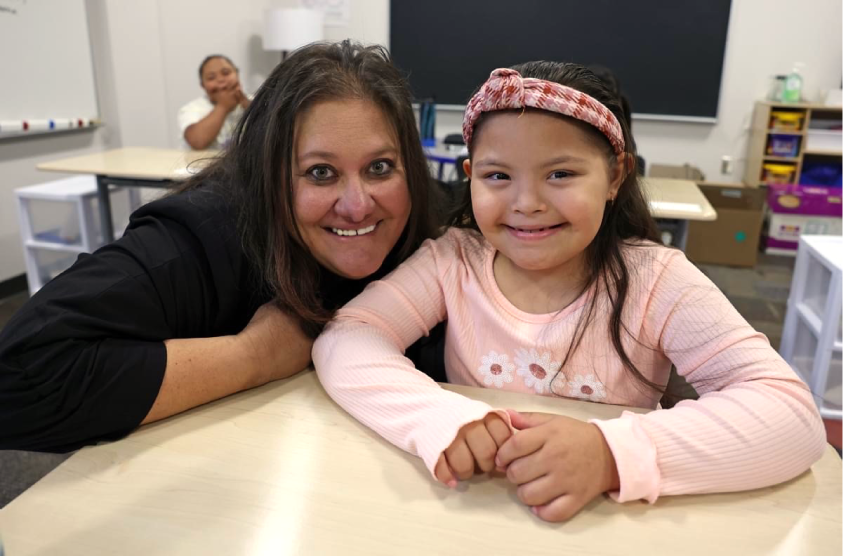 Removing Every Barrier
Perhaps the most game-changing aspect of Birhanzel's superintendency has been her successful mission to make everything free for all students—and we mean everything. From school supplies to technology to breakfast and lunch, students in HSD2 are never asked to pay a dime for the resources they need to thrive. "A lot of our families are struggling just to put food on the table," Birhanzel says. "And our students' basic needs are more important than anything."
This is really the crux of Birhanzel's work in the district—to make sure every child's basic needs are met so they can learn and grow. "Everything really is free here," she explains. "All of our sports, our clubs, tutoring, laptops—it's all free. Everything except our yearbooks, but if you need help paying for that, we'll find you a sponsor." This could very well reshape the culture and economy of the area for decades to come. "We put everything in place for our students to have equitable experiences to their peers in more affluent districts," Birhanzel says. "We can take on that burden for them."
The district's wraparound support doesn't end there. All students who graduate from HSD2 with at least a 2.25 GPA are also guaranteed two free years of community college at nearby Pikes Peak State College. They can earn associate degrees or certificates in technical trades, or they can transfer their credits to a four-year degree program. "We like to say we provide pre-K through grade 14," Birhanzel says. "When you're the first in your family to break that never-been-to-college cycle, we need to help you. So we take care of our kids through their transition into adulthood."
So how does the district pay for all this and keep the lights on? Birhanzel says where there's a will, there's a way. "Your budget tells what you prioritize and what you care about," she says. "We can't afford not to do this, because our kids can't learn math if their basic needs aren't met." By prioritizing student needs in their operating budget and using grants, HSD2 has been able to accomplish something most districts wouldn't think possible.
"In my opinion, we should fund schools appropriately," Birhanzel says. "But Colorado is one of the lowest funded states for education. The state actually owes us money. That means we have to be very strategic about how we spend every penny." If something can't be paid for through a grant or other program, the district still finds a way to make it happen. When they weren't allowed to use ESSER funds to purchase second school lunches for high school students, Birhanzel and her team took those funds from the general budget, using ESSER for other things instead. "The money is there," she says. "You just have to prioritize what you care about."
A Leader Who Listens
When we spoke with Dr. Birhanzel, one thing was crystal clear: This is a leader who greatly respects students—their needs, their dreams, and especially their voices. It will come as no surprise that the district makes sure students are heard at every turn. "I'm very much known for giving students a voice," she tells us. "If someone brings me a proposal, I want to know what students they talked to first, what they think. As adults, we shouldn't be sitting in our offices making all the calls when it's the students who actually have to sit with the decisions we make."
Like we said before, in HSD2, every decision is based on students—and that includes really listening to their thoughts and ideas about how their schools should work. Elementary students share ideas with their teachers or principals, which then make their way to Birhanzel. At the secondary level, students have the opportunity to meet face-to-face with Birhanzel and advocate for themselves and their classmates. "I created Superintendent Advisory Groups at all of our high schools that I meet with monthly," she explains. "They're made up of 20 students each, and it's not just National Honor Society kids who are doing well in school. It's kids who aren't doing so well, too."
Meeting with these groups has led to changes in the district, from lunch options to cell phone policies. "The kids are so honest," Birhanzel says. "We're able to talk about all kinds of things, like how they thought our dress code was too strict for prohibiting spaghetti-strap shirts. So we changed that rule because of their input." For Birhanzel, once again, it comes down to building relationships that garner trust and prepare students for the future. "They know that they're safe and supported and that their voices matter," she says. "That's what school is about: helping people find their voice, communicate, and learn to disagree in a respectful, professional manner. And that's what we do here."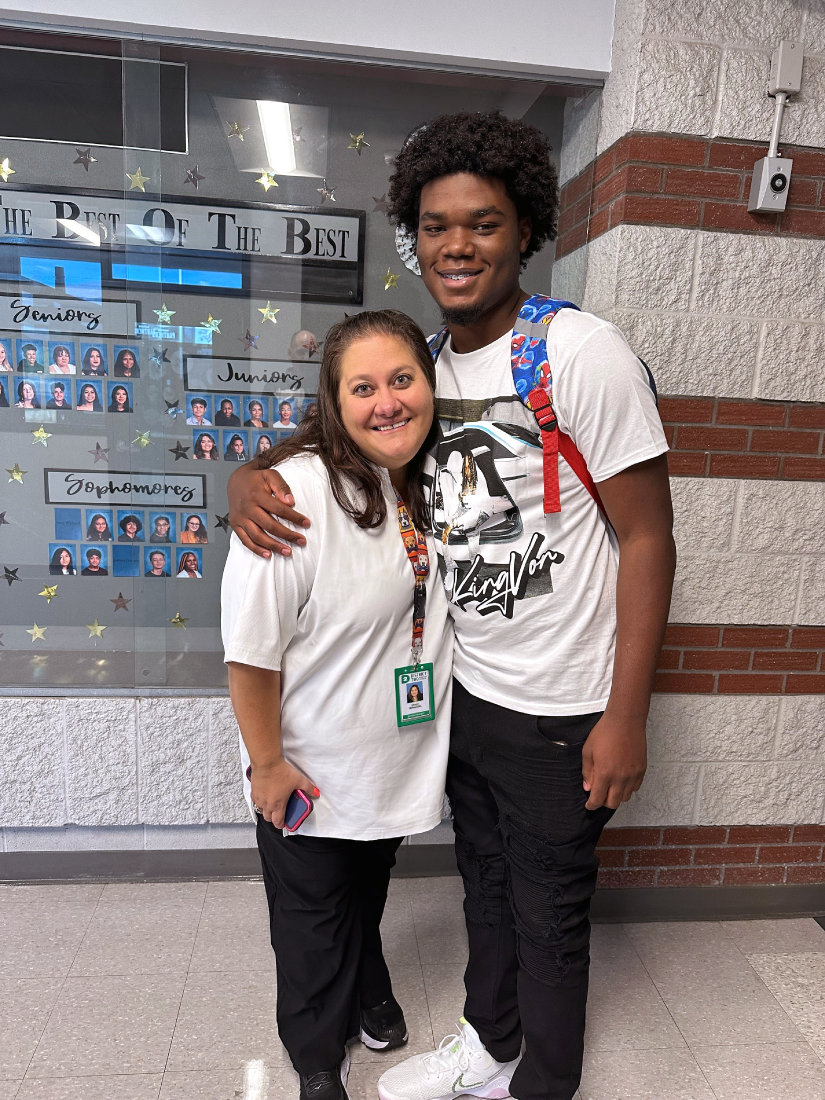 Everyone Has Value
It's truly difficult to cover all the successes HSD2 has had during Birhanzel's time at the helm. Her passion and drive have inspired an entire school community to rally around their kids and refuse to accept anything less than what students deserve. Under her leadership, student achievement has risen sharply, suspensions and expulsion rates have drastically fallen, and the district has increased their graduation rate. HSD2 has consistently outperformed every other district in Colorado that shares its demographics. The district was even named a 2022 Best Education Workplace by the Colorado Springs Business Journal.
When we asked Dr. Birhanzel where she got her big heart, and where she learned to be so accepting of others, she gave the credit to her mom. "She was so open and supportive of all students," she tells us. "To her, everyone had value, and she didn't judge anyone. I grew up with that belief, and I think I've carried it with me this whole time without really realizing it. Instead of judging, I just want to learn more."
Looking back on her decision to step into the family business, Birhanzel has a smile on her face and a light in her eyes. It's impossible not to see the joy she finds in this work. "If I was an actuarial scientist, how bored would I be right now?" she asks us, laughing. "I love coming to work every day, and every day is so different. It's so rewarding to talk to a former student and hear what they're doing to impact the world. So yeah, I was that teenager who wasn't going to do what their parents said, but that's exactly what I ended up doing—and I love it so much."
---
Corey Whaley is a writer with SchoolCEO and can be reached at corey@schoolceo.com.
Subscribe below to stay connected with SchoolCEO!