ECOT: How America's Largest Cyber School Collapsed Overnight
The Electronic Classroom of Tomorrow's Cautionary Tale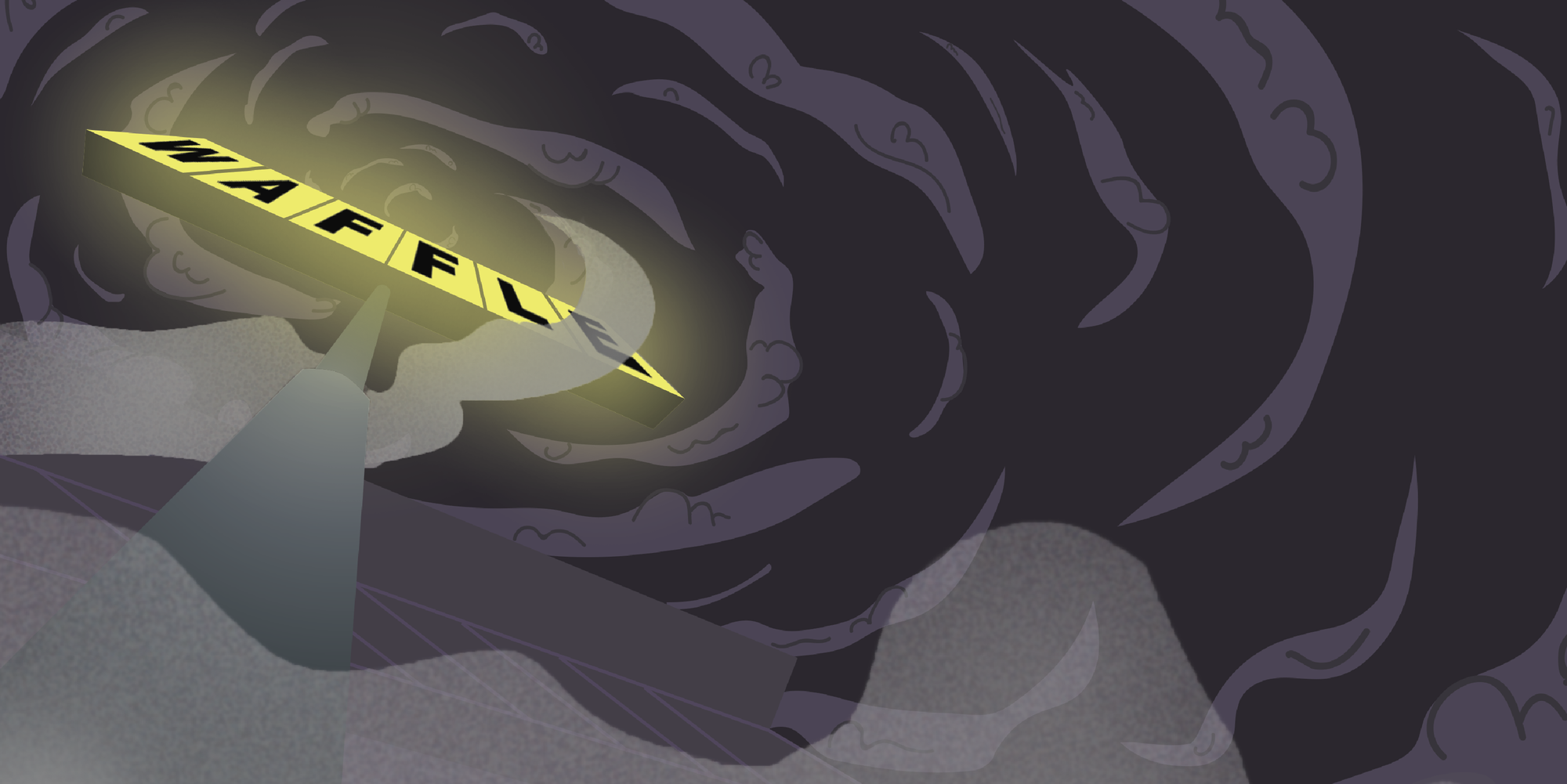 In the late '90s, before smartboards or Wikipedia, when electronic learning was nothing more than a futuristic dream, William Lager scribbled out his idea for the Electronic Classrooms of Tomorrow (ECOT) on a stack of napkins at an Ohio Waffle House. New charter regulations had recently passed in 1997, carving a path into the education sector for private management companies.
At the time, Lager wasn't doing so well. His office supply business, Officeworks Inc., had gone bankrupt in the '80s, and he was coming out of a five-year divorce and custody battle for his daughter. "He was flat, busted broke, worse than we were," a former Waffle House waitress, Chandra Filichia, told the Columbus Dispatch. He once reportedly tried to pay for his coffee with photocopied coupons.
Lager's napkin scribblings eventually came to fruition. In 2000, the Lucas County Educational Service Center granted him a charter for his electronic school, allowing him to move his operations out of the Waffle House. Almost immediately, Lager hired Filichia, his former waitress, to recruit students at ECOT. Filichia earned $5 for every student she enrolled or $10 before the final enrollment weekend.
Flash forward ten years, and the New York Times reported ECOT enrolling more students than any other school in the country—despite an uncomfortably high four-year dropout rate. Jeb Bush spoke at the school's 2010 graduation. "ECOT provides a glimpse into what's possible by harnessing the power of technology," he told the crowd.
If you aren't familiar with the story, there isn't a happy ending. Filichia, who had worked at the company since its start, finally left after 16 years, unable to stomach the goings-on at the school. She told the Columbus Dispatch, "[Lager's] phrase was, 'It's not about the f—ing kids, Chandra; it's about the money.'"
In January of 2018, the school was shuttered, leaving almost 12,000 students without a school in the middle of the year. One teacher, Andrea Bond, pleaded with the school's sponsor to stay open until the end of the year. "I want to stay here, with my family," she said, looking at other teachers and students at the school's final meeting.
At the time, ECOT's closure seemed abrupt. Local press, however, showed breadcrumbs of an enrollment conspiracy as early as 2000, the year ECOT was authorized. According to the Columbus Dispatch, the school's first superintendent, Coletta Musick, resigned after only three months on the job. Her departure was allegedly due to the school's attendance claims. She signed a $124, 233 non-disclosure agreement upon leaving—paid for by tax dollars amounting to more than three teachers' salaries.
Around the same time, the state auditor, Jim Petro, found that only seven of ECOT's 2,270 students had logged on to any of the school's computer systems. Somehow, ECOT remained largely untouched, graduating 21 students in its first year. "Their 21 diplomas will be collector's items someday," Lager wrote in his book, The Kids That ECOT Taught. "As the kids might say, 'This is tight!'"
As the school grew, so did two companies supplying its technology and running its day-to-day operations: IQ Innovations and Altair Learning. Lager operated and was heavily affiliated with both companies. Over the years, IQ and Altair billed ECOT for over $170 million.
For Lager, the relationship paid off. He began amassing real estate in 2002, first purchasing a high-rise condominium in downtown Columbus for $300,000. Next he spent $276,900 on another home in Columbus, then in 2010 bought a log cabin by Seneca Lake for $433,500. Between 2013 and 2014, he went on to spend almost $5 million on mansions in Upper Arlington and Key West's tourism district. Lager was known to transfer property to family or other companies using Altair lawyers.
While Lager went on his spending spree, ECOT's graduation rates, attendance, and test scores were lacking. The school reported 100% attendance in 2006, but only after expelling 1,946 students for chronic truancy. Becky Higgins, president of the National Education Association, called ECOT "the poster child for the worst of Ohio's struggling charter schools.'' The Dayton Daily News reported in 2018 that "ECOT consistently ranks near the bottom of Ohio's schools on state test scores, earning five F's and a D on the 2016-17 state report card components." Despite the warning signs, the school continued to operate without interference.
"It took the state almost two decades to figure out that there's a scam going on," said Bill Phillis, a former Department of Education administrator.
"It was as if a bear was at the door, but they didn't look out the window."
Besides investing in real estate, Lager was a top political donor in Ohio. According to the Dispatch, Lager "used some of those profits to give $2.5 million to state candidates and political parties."
Upper-level employees at ECOT or Altair Learning repeatedly donated to political campaigns as well. In 2006, one couple without a prior history of donating gave $24,500 to a gubernatorial candidate friendly to ECOT. Filichia reported to the Columbus Dispatch that Lager used to ask employees to set aside money for political contributions, which has instigated an FBI investigation.
Lager formed especially strong ties with Dave Yost, Ohio's state auditor from 2011 to 2019. Yost accepted at least $29,000 in campaign donations from employees associated with ECOT. Pictures of members of the Ohio Department of Education (ODE), including Yost, hung shining in the halls at ECOT's office space. Yost even spoke at the school's 2014 commencement, giving ECOT the Ohio Auditor of State Award, with distinction. Besides congratulating students for being self-starters, he gave a glowing speech about the school's finances, explaining the award. "We see no problems with their audit," he said. "It means their finances are in good shape." The records that earned Yost's praise showed ECOT paying students to attend graduation ceremonies and take standardized tests.
Sometime over the next year, their cozy connection broke. During the 2015-2016 school year, Yost's office, along with the ODE, challenged ECOT for reporting around 15,000 students, when the school seemed to only have around 6,000 students who were meeting the state's attendance requirements. Thus Ohio began the process of "clawing back" around $60 million for the 2015-2016 school year, then an additional $20 million the following year.
As a protest, ECOT's administration scheduled a rally on the steps of the state capitol in May of 2017, which Superintendent Rick Teeters required staff to attend. Lager took the stage in an ECOT baseball cap and blazer. "We had an idea to make the first electronic school in the country," he said, hands in his pockets. Behind him stood a crowd of students holding handmade cardboard signs. He repeated ECOT's boilerplate messaging: an inclusive, personalized online school option. There was no mention of money.
Despite ECOT's best efforts, the protest didn't work. It wasn't until January of 2018 that the charter's sponsor, the Educational Service Center of Lake Erie West, finally shuttered the school, blindsiding thousands of students and teachers. Many families found out about the closure on the news.
"I just feel so lost," a 9-year-old girl told a local news station. She had joined ECOT to escape bullying at her old school. "I'm losing my favorite teacher."
Days before the school's closure, an ECOT staff member stole Yost's picture off the wall at the school's office; some guessed it would become a dart board. At the end of the day, this may have helped Yost's case. After the schools' closure, politicians have been cutting ties with Lager as quickly as possible. "Deciding the money isn't worth it, the Ohio Republican Party is returning $76,000 in campaign donations from Electronic Classroom of Tomorrow founder Bill Lager and one of his top associates," reported the Dispatch.
The ECOT administration has since used nearly $250,000 of taxpayer money on attack ads against the ODE—billed to Third Wave Communications, which is owned by Lager's daughter.
Outside of the political tussle, students and staff have been left to pick up the pieces. ECOT employees were formally laid off at 10:30 p.m. on January 31, 90 minutes before they would have been credited for the year for their retirement plan.
ECOT's community gradually disbanded, but some teachers and students couldn't find other spaces or positions. By July of 2018, the Cleveland Associated Press reported that "state officials don't know what happened with about 2,300 students" who didn't reenroll in another district.
Today, more than a year after the school's closure, ECOT's story has become largely political. The charter is one of many cyber schools immersed in scandal nationwide— some related to their finances, some related to their effectiveness. The New York Times, NPR, The Washington Post, USA Today, and Edweek have reported issues concerning virtual schools across the nation.
Cyber charters are undoubtably controversial; even the school choice movement is divided over their support of these schools. Some, like Secretary of Education Betsy DeVos, are strong supporters of cyber charters (DeVos was an early investor in K12 Inc.). Others fear that the schools' academic failure may disrupt the choice movement as a whole.
The rub, however, is that online schools are serving a unique audience base. Many families rely on online education to meet needs that aren't accommodated in brick- and-mortar schools. Anya Kamenetz, NPR's lead education blogger, told SchoolCEO that she started her work focusing on cyber charters' lobbying organizations, but left with a different interest: the community enrolled in cyber schools.
"Many families find that an online option is really the best or even the only option for them," Kamenetz said. "There is a fundamental need and desire there that the market of schools needs to meet to ensure that the children are really accommodated."
Cyber schools reach a new demographic of students: those incarcerated, chronically ill, highly mobile, or escaping from social pressures at school. At best, cyber management organizations are working to create a space for these students, despite questionable academic ratings. At worst, they're siphoning money off of student enrollment, as we've seen in ECOT's story.
---

SchoolCEO is free for K-12 school leaders. Subscribe below to stay connected with us!