Energize Your New Employees
How the private sector creates experiences to empower new hires
Think back to the day you started your first job. No matter the employer, we're guessing your onboarding included an overview of company policies and an introduction to your new teammates. But even with this preparation at the outset, it's safe to assume you still felt like an outsider for a few weeks, maybe even months.
Many companies—and school districts—focus their onboarding solely on logistics: paperwork and benefits packages. However, new employee onboarding can and should be much more than that. It's not just about getting new employees familiar with the way your schools work; it's about integrating them into your district culture as quickly and effectively as possible.
"You have to connect with new staff," says Dr. Kerri Nelson,  superintendent of Iowa's Shenandoah Community School District. "If you're wanting to recruit teachers and keep them in place, you have to bring them in and make them a part of your system. They have to fall in love with your district."
In the private sector, great onboarding experiences have become integral to retaining talent and building strong cultures. "The work environment you're building is a product," explains Taylor Roa, Manager of Talent Acquisition at video software company Wistia. "If we're not looking at future employees as potential customers for the life they're buying into, then we won't be able to compete." This is especially true for school systems, where new teachers and staff often relocate their entire families and lives to work for you. You're not just selling your district's culture to new hires—you're likely welcoming them as current or future district parents as well. Their introduction to your schools needs to gain their buy-in both as employees and as customers.
It's not just Wistia—companies like Google and online shoe retailer Zappos are also investing in strong onboarding programs. Many are even creating positions specifically focused on integrating new hires. As a result, some of these culture-focused companies are fabled to be more selective than Harvard—and they're staying at the top of Forbes' and Fortune's best employer lists.
As a school leader, you certainly understand the impact of retaining talented, experienced teachers and staff members. Offering a great onboarding experience can help you attract new hires, but it can also help you retain your staff—and spend less time and resources on recruiting. You want employees who not only believe in your schools and their mission, but also become vital contributors to your district culture. A little investment upfront builds an experience that brings out the best in your new hires, allowing them to grow roots in your district and ultimately help strengthen it in diverse, innovative ways.

Align new hires to your culture.
As one of the first experiences employees have with your school system, onboarding is perhaps your best opportunity to create lasting advocates for your culture. "Set up your onboarding in a way that proves what you actually value," suggests Tyler Vawser. He's the VP of People Operations at SchoolCEO's parent company Apptegy, which was recently named one of America's Best Startup Employers of 2021 by Forbes Magazine.
Creating cultural alignment starts early. You want new hires learning to navigate and strengthen not only your school culture, but also your staff culture—they need to know the best practices expected of them. "It really begins in the recruiting process," says Kelly Wolske, Senior Trainer at Zappos. "We have identified behaviors for each of our Core Values, and we interview based on those. Even before that, though, we are very open about what our core values are and how we use them in our business decisions. Once in the onboarding process, we have key projects and activities designed to let new employees discover the culture in action for themselves."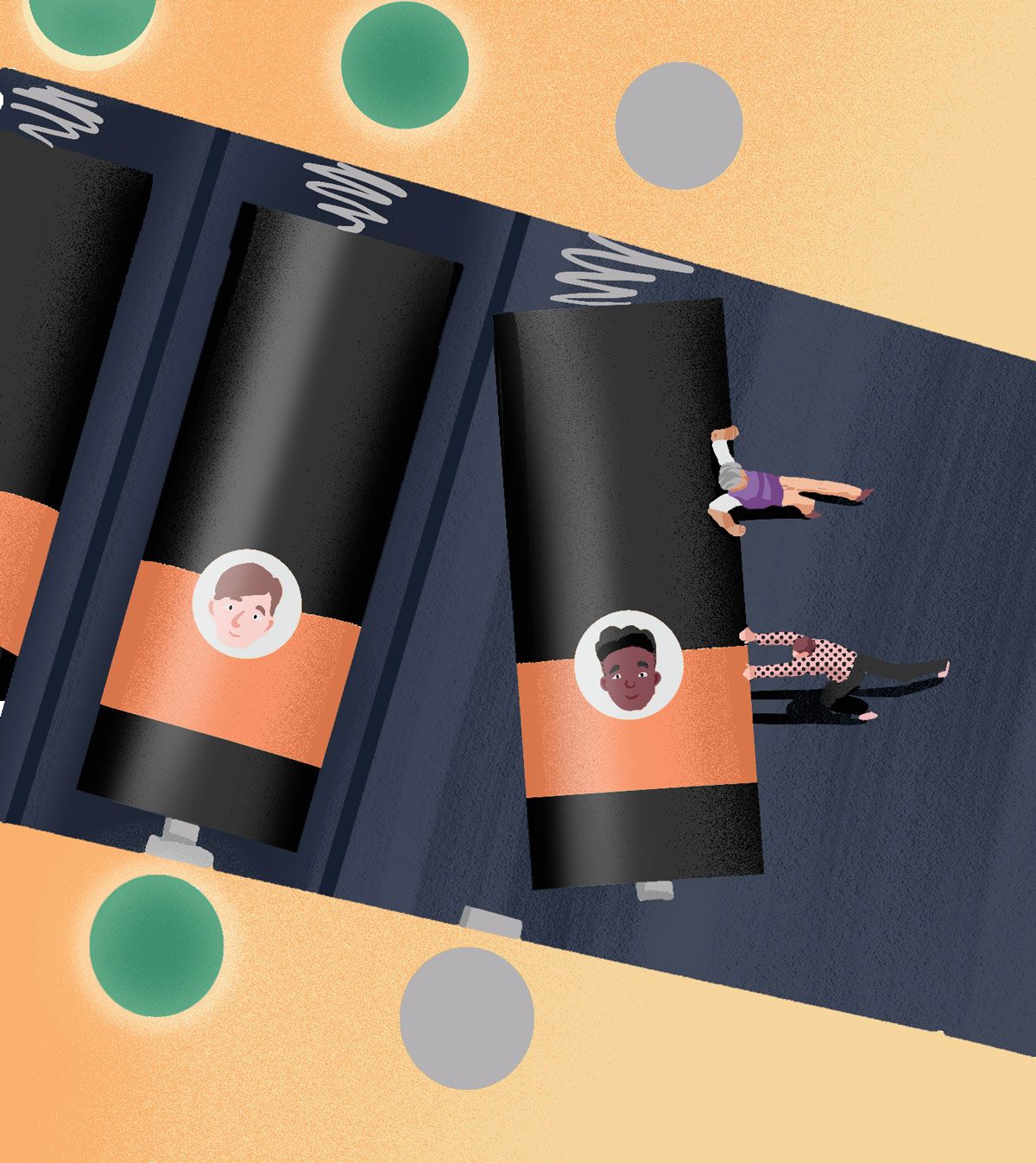 You can also help new hires feel welcome and seen by introducing them to your stakeholders and celebrating their arrival on your team. "We started putting employee profiles up on our social media," Dr. Nelson tells us. "Now, new hires know we value and recognize them, and people in the community get excited about new staff members."
Shenandoah also brings in small groups of new teachers over the summer "so that their first week as an employee isn't quite as overwhelming," Nelson adds. Onboarding is an opportunity to get every new employee involved in the vital conversations taking place in your district and to let them know they are valued as active contributors to your school community. This establishes a foundation of trust and respect that pays dividends down the road. "You're creating a starting point that lets you have a better conversation later on," says Vawser.
Show new hires their context.
The most basic purpose of culture-focused onboarding is to give new employees a context for their work. After the onboarding process, a new hire should understand exactly how their role fits into your district's purpose or vision. And while we know the broader context of any school employee's role is to educate and protect students, it's important they know how they're expected to do that specifically in your schools.
"Find the most basic context someone needs to start finding their own way," advises Vawser. "You have to learn about a company in layers."
In a school setting, context is vital. Sure, new teachers need to know where to find key resources in their buildings, but they also need to understand the community of students they'll be teaching, the history of their new school, and the cultural vocabulary of your district. If new hires can see the potential impact of their work, they'll start the school year with stronger footing.
At Apptegy, Vawser's team gives new employees a tour of the company on Day One. This, of course, serves a practical purpose: showing employees where to find the break room and other resources. But it also introduces new hires to each of Apptegy's individual teams—even the ones they won't be joining. The tour is structured around a customer's typical life cycle, starting with development, moving to sales, then to client onboarding. This puts new hires into clients' shoes, showing them how their work will fit into the company's overall mission.
The takeaway for schools is simple: Let new teachers and staff members see their campuses through the eyes of your students. Walk them through a typical school day, starting them at the bus stop. Introduce them to the food service workers feeding kids breakfast and lunch. Explain your school's expectations of students as they enter the building—and the ways those expectations are either met or not. Let new staff members walk to First Period under the same time constraints as your students. Every little thing that makes a new hire feel informed and valuable in their role will add greater context to the work they've shown up to do.
"People who don't have that context—they're limited to the ways that they can apply their creativity effectively," Roa explains. "With context, you're more prepared to add value in surprising ways."
Give them a support system.
For new teachers and staff still gaining their footing, connection is particularly important. You'll want to set your new hires up with a support system as early as possible.
Vawser asks a member from each department to meet new hires, even if only for 15 minutes. This keeps anyone from working in isolation. If a new marketing employee has a question about sales, they'll know a friendly face to reach out to.
This type of community building actually helps with efficiency, too. When your new English teacher has an established contact in the counselor's office, they can provide help for struggling students more easily. If two second-grade teachers from different schools know each other, they can share lesson plans. A science teacher and a history teacher can coordinate on a cross-disciplinary project like a school garden. These are the support systems that make healthy, collaborative school communities thrive.
Vawser also suggests choosing people who are bought into your culture for these connections. "Don't just pick an expert; pick the person who's most engaged," he says. In a school setting, it's essential to connect your new teachers and staff with bought-in, excited, and professional team members. Introduce them to the teachers who most believe in your school's mission.
Starting a new job can be isolating, especially when you're responsible for a classroom full of students all day. The key is to set up a system where no new teacher or staff member feels alone. You want to create an environment that fosters what the Harvard Business Review calls collisions—"chance encounters and unplanned interactions between knowledge workers." New ideas, after all, spring from conversations in the break room, from the input of members in other departments, and from a shared and conversational understanding of your district's purpose.
Over at Zappos, Wolske says that's part of the reason their onboarding lasts weeks. "It takes time to build the relationships that are key to a strong team; it takes time to develop an understanding of the values and culture; and it takes time to simply get up and running with new tools and systems that employees need to be successful," she explains. Investing heavily upfront in employees' well-being leads to a huge payoff in the long term.
Wistia takes this idea a step further by connecting new hires with veteran employees. Before new employees even have their first day at the office, the onboarding team gives them the opportunity to reach out to current Wistians. This way, newcomers have a better understanding of company norms and expectations. By requiring employees to meet with a cross-section of people, you're also building relationships naturally, giving them connections with different parts of your school or district.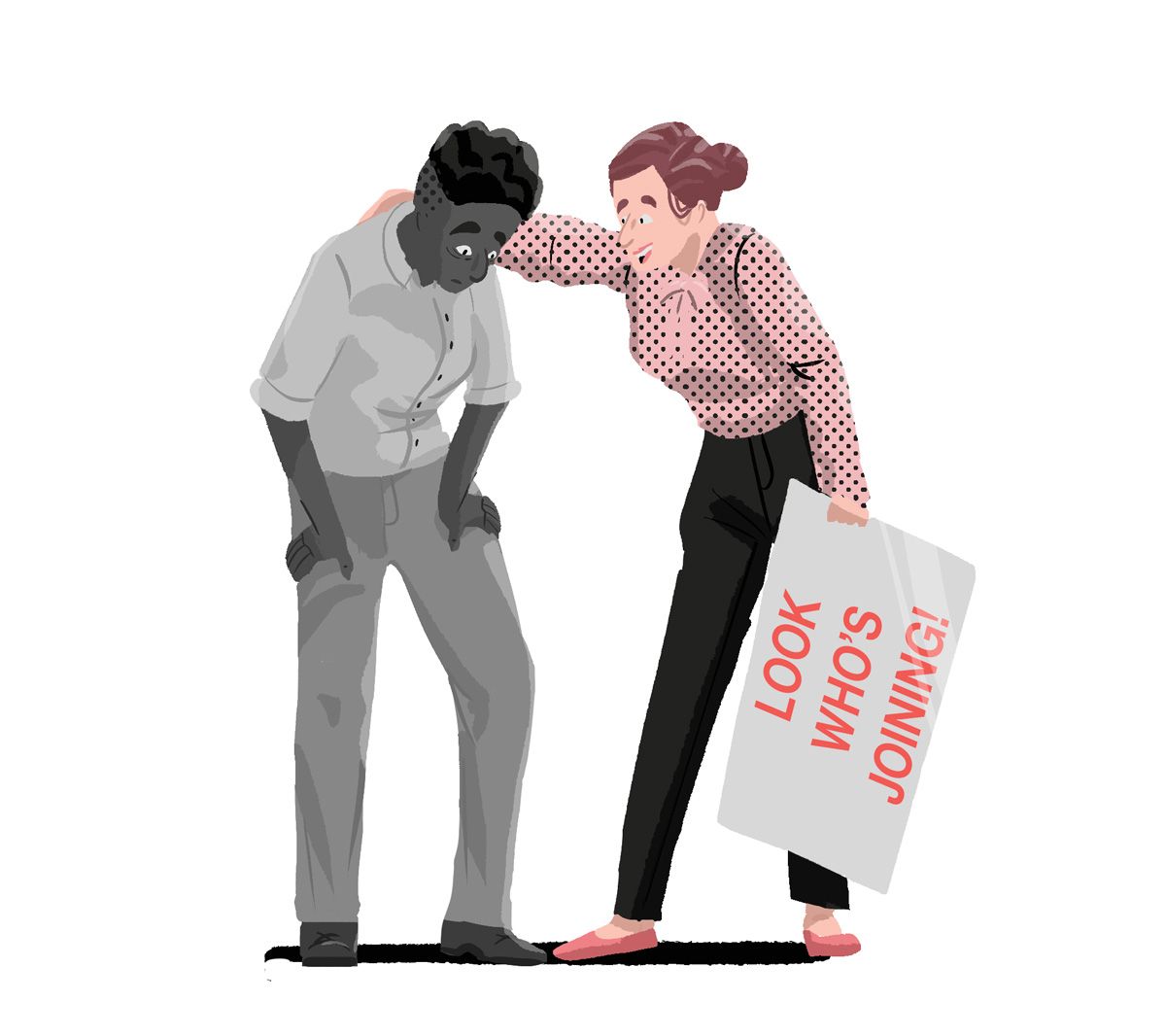 Create memorable experiences.
During new employee onboarding, you have the opportunity to create an experience that wows your new team members. That's why it's important to provide these experiences early. "People remember the beginning—their first experience at a new job—and the end," Vawser explains. "If you have the option to give your employees 100 great experiences, don't spread them out evenly. Put 40 of them in onboarding, 40 of them in offboarding, and the other 20 in the middle." First impressions matter, and it's worth spending the time and effort to set your team up for success.
One way to create a great experience is through the element of surprise. "Try to disrupt people's expectations," Vawser says. He suggests focusing on creating "peak moments"—high points that will wow your new employees.
In life, we typically remember peak moments and generally forget the rest. For example, think about your last vacation. You probably recall the high points—standing at the edge of the Grand Canyon or laying on the beach—more than slight annoyances like waiting in line for a rollercoaster or stopping off for gas. The same is true for your new hires; when they think back on their time in onboarding, they'll remember the best experiences more than all the rest. You don't need to worry about removing all of your new staff members' challenges. Instead, focus on creating the peak moments they'll remember most.
For the sake of competitive advantage and surprise, the HR professionals we spoke with were hesitant to share the peak moments they engineer for new employee onboarding. However, all would agree that the key to creating a good experience is making new employees feel seen, understood, and cared for. It could be as simple as giving them a gift card to a local restaurant on their first day or a personalized T-shirt with your district logo on the back. New hires often feel self-conscious—so receiving a personal note from their site leader during or after onboarding could also provide them with comfort and a memorable experience of their entrance into your district.
Onboarding is an investment that produces engagement. "Don't worry about your new hires reciprocating; go all in," Vawser advises. "I want new employees to leave onboarding excited—like they can't believe they're here. Chances are, most people will reciprocate and be engaged."
---

SchoolCEO is free for K-12 school leaders. Subscribe below to stay connected with us!