Dr. Susan Enfield: Heart Work
Dr. Susan Enfield is leading the fight for discipline reform and equity in a diverse district.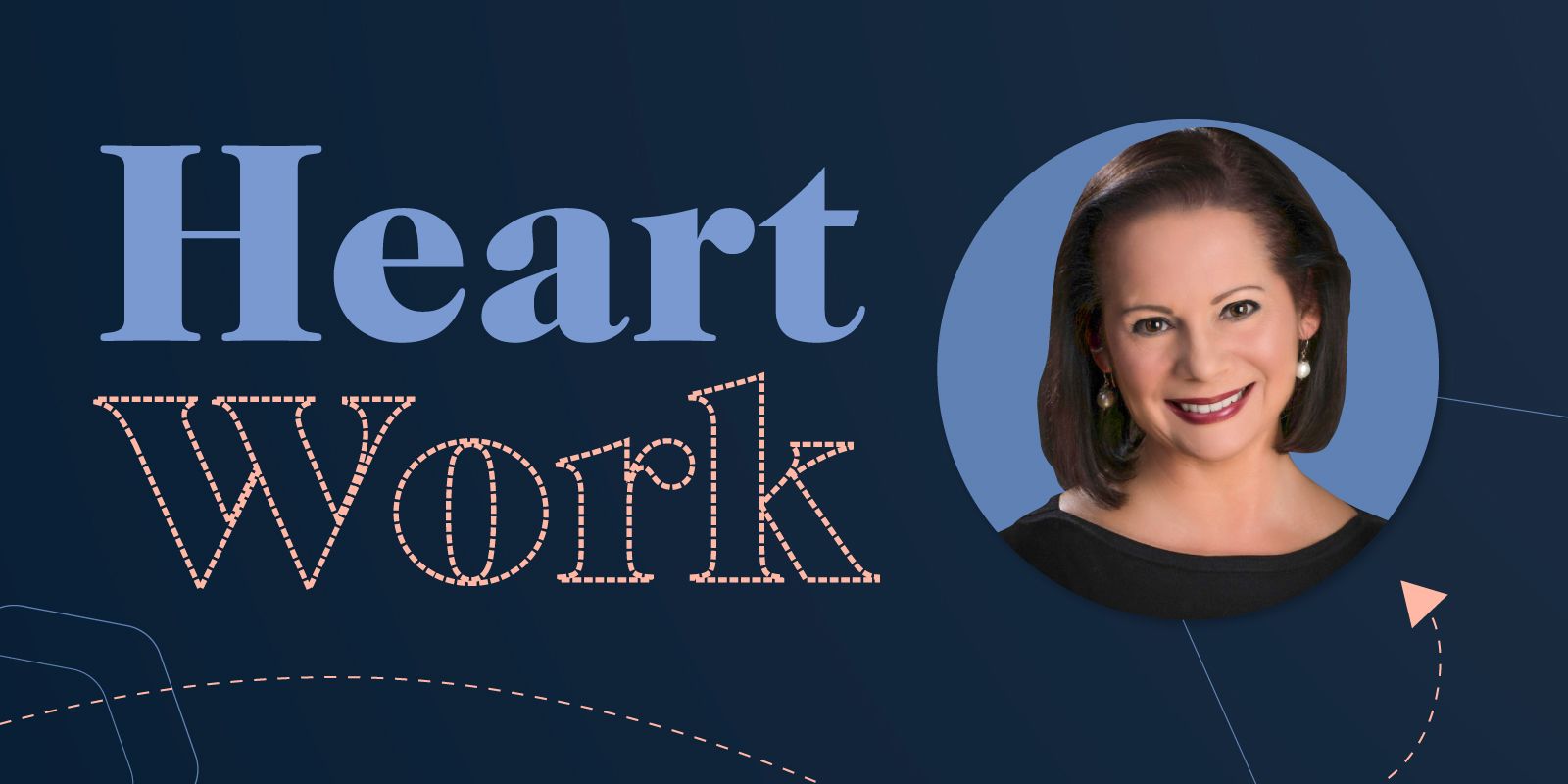 About ten miles south of Seattle sits a school district with a bold promise: to know each and every one of its 19,000 students by name, strength, and need. In an urban school system where the student body speaks over 100 languages, this promise may seem hard to keep.
Enter Dr. Susan Enfield. After teaching high school in Cupertino, California, she entered Harvard's Urban Superintendents Program. By the time she began her tenure as superintendent at Highline Public Schools in 2012, Enfield had worked for the Pennsylvania Secretary of Education, directed Teaching and Learning Support offices on both coasts, served as Deputy Superintendent of Evergreen Schools in Vancouver, and taken the helm as Interim Superintendent of Seattle Public Schools.
When she started at Highline, Enfield took inspiration from Yvette Jackson's The Pedagogy of Confidence: Inspiring High Intellectual Performance in Urban Schools to help develop the Highline Promise. Jackson's book begs the question: What if we treat every child as gifted? "As a former teacher, I had always advocated for knowing every student by name and need," Enfield tells us. "But, in the context of the conversation with staff and this book, I said, 'What if it was about knowing every student by name, strength, and need? Let's not just find out where we need to support kids; let's find out where they excel, where they're strong, so we can build their confidence and resilience.'"
The Highline Promise goes well beyond words on a page. "It has truly become the DNA of our system," Enfield says. "It's everywhere you go. We really try to make it a living, breathing thing each and every day. We believe every one of our students is brilliant, beautiful, and brimming with promise."
Advocating for equity has been the foundation of Enfield's nearly 30-year career. Her doctoral dissertation focused on academic achievement through equitable resource distribution, and she's also written academically on keeping public education fair in the aftermath of No Child Left Behind. As a superintendent, she's contributed pieces to the Seattle Times on the social discourse surrounding student poverty and its effects on learning and safety, especially in diverse school communities.
"Our diversity is our identity," she says of her district. "You cannot walk into a homogeneous classroom at Highline. It's really what binds us together."
Keeping the Promise
Most schools have mission statements, but Enfield and her staff wanted something more meaningful that would impact the entire school community in real, quantifiable ways.
"A promise implies action," she says. So the superintendent wasted no time at all fulfilling the district's commitment to its students.
When she started at Highline, the school system was "hemorrhaging kids." The year before she arrived, the district had over 2,200 suspensions and expulsions. It wasn't just a discipline issue for Enfield. It was an issue of equity. "The demographic of the students we were suspending and expelling was pretty clear, and they didn't look like me," she adds. "We were out-of-school suspending students, especially our African American students, at unacceptably high rates. I knew we had to do something" (see Figure 2).
Not only were Highline's discipline policies disproportionately affecting students of color, but often the punishments didn't fit the crimes. "The number one cause for suspension was defiance," she tells us. "I was a high school teacher. You don't suspend a kid for defiance, you deal with it."
Enfield responded by proposing a seemingly impossible goal: to completely eliminate out-of-school suspensions and expulsions district-wide. "Except when we really have to," she says—when it's an issue of staff or student safety.
Facing Pushback
As President Obama led a national conversation on school discipline procedures and their disproportionate effects on students of color, Enfield pitched her idea for sweeping discipline reform to a group of Highline principals. One of them later told her that she'd jotted down "WTF this lady's crazy" on a notepad during the meeting, a story the superintendent now shares with a big smile. "I kind of just threw the idea out there and let people think about it," she says.
When the district's strategic planning process began, Enfield's idea was on the minds of the district's broader group of stakeholders—parents, union leaders, teachers, students, and community members. Together they took this "WTF" idea and made it a major goal in Highline's strategic plan. It was about "planting the seed," Enfield says, and "letting people come to own it on their own."
That was just the beginning of the battle, though. "Establishing the goal and doing the work was met with significant pushback," she tells us. "That change was incredibly hard, because yes, we could change board policy; yes, we could put resources in the schools to create alternatives to suspension; yes, we could train staff on de-escalation. But the heart of that work was changing the culture of our schools to be one where adults and students are in a mutually respectful relationship. That is hard change. And that takes time."
So how does a new superintendent go about making such broad, systemic changes in her district? First, Enfield says, she needed to provide a certain level of tactical and practical support in Highline's schools. "We put in a re-engagement specialist at every high school, rewrote our policy, and rewrote procedures," she says. "But the culture piece really just came over time by having honest, hard conversations with staff while accepting the pushback."
Enfield knew the best way to help teachers and staff was to simply ask, "What do you need?" This helped her rally a vast and passionate group of advocates for her cause. And when she couldn't speak to staff directly, she made sure building leaders were delivering the message for her. A lot of it, she found, was about listening, celebrating successes, and sharing best practices for making the goal reachable.
Figure 1. NUMBER OF SUSPENSIONS & EXPULSIONS BY SCHOOL YEAR
Figure 2. PERCENT OF STUDENTS WITH ONE OR MORE OUT-OF-SCHOOL SUSPENSIONS OR EXPULSIONS
Changing the Culture
"The biggest thing with change," Enfield says, "is even when it's for the right reasons and it's the right thing, you can still get it wrong." She mentions the importance of being willing to listen and course-correct. "We had a lot of pain points along the way and learned a lot of lessons."
After years of implementing Highline's goal, Enfield says she finally had a "big light bulb moment" when everything became clear to her. "Wait a second, we're focusing on the wrong thing," she thought. "The goal isn't to reduce out-of-school suspensions and expulsions; the goal is to create schools where kids thrive, where they feel respected and challenged and loved and appreciated. The suspension and expulsion numbers are just a metric."
Enfield knew Highline needed to shift its focus from this metric to a plan that helped further address the culture creating their issues. So she asked herself and her staff this guiding question: How could they establish a system kids want to be part of?
To measure progress across the district, Highline has kept data on its strategic plan since 2013. They ask staff the same three questions every year: "Do you know of the
goals in the strategic plan? Do you support the goals in
the strategic plan? Do you have the resources to deliver on those goals?" Enfield says it's all about "tapping into people's belief that this is the right thing to do, and then figuring out how to make it manageable."
But manageable doesn't always mean easy. "Somehow there's a belief among folks that if we had all the right money and all the right strategies and all the right systems and structures in place, that the work would be easy," she says. "We have to be really honest: This work will never be easy. If you want easy, then you need to go somewhere else."
Highline lost some teachers during this time, but they also gained new staff who wanted to be part of the culture. That, in turn, helped further change their system for the better. "To do right by our children," Enfield says, "we're going to have to make our lives harder. That's the way it works. If we are going to continue to adapt, evolve, and improve on delivering equitable school systems, we have to be in that space."
Raising the Bar
While much of her career has focused on creating more equitable schools, Enfield stresses that supporting students also means maintaining high expectations for all of them. Empathy and compassion are critical, but high poverty systems run the risk of lowering the bar and creating "white savior complexes" in schools. "You have to make sure your empathy doesn't devolve into pity," she says. "Pity does our kids no service. I want you to have empathy and compassion, but the best thing you can do for our children is raise the bar, not lower it. It's about heart work as much as hard work. It should be deeply personal."
Because she asks so much of her staff, Enfield knows how important it is to provide mental and emotional support for them as well. She starts by fostering an environment that acknowledges teachers and staff for constantly putting their hearts on the line. Highline strives to be a community that encourages teachers to take emotional and physical care of themselves as well. "To me, as a leader, it's also modeling health and family first," she says. "Otherwise, you have nothing to bring to the kids."
"The thing about self-care is it's self. I can't do that for you," she explains. "Yes, go on that vacation, take that mental health day, do what you've got to do, because I need you to bring your A-game when you come to school, because our kids really need that. What so many of our students go through...the fact that they show up at all is a miracle. Crime, trauma, poverty—all of that is a reality in too many of our kids' lives. If I were living what some of them are dealing with, I'd be in a fetal position under the covers. But they show up! I need people to be their best selves, because that's what our kids deserve."
In changing the culture for the better, Enfield and her team realized they'd also crafted a profound, effective recruiting tool. "We did have a number of teachers who left, but I'm not sure that's a bad thing," she says. "If you don't share the value and mission and priorities of your organization, then it's not the organization for you."
The culture change brought on by the Highline Promise hasn't just delivered a better learning experience for the students of Enfield's district. It has also attracted highly skilled, passionate teachers who share the belief that every child deserves a meaningful education—one that meets their needs and celebrates their strengths. "It's become our identity," Enfield adds. "It really is who we are."
By implementing this difficult goal, Highline was actually making a "very clear, explicit, and loud value statement," Enfield tells us. "We were saying, as a system: We're not going to throw our kids away. We're not going to let a mistake turn into a lost diploma."
When it comes to finding the right leaders for Highline's schools, Enfield says she needs people with "the right mindset and heart for the work." But she adds that "there's also a skill set. It's important to me that our building principals are strong instructional leaders, and I need them to also manage their buildings in service of instruction."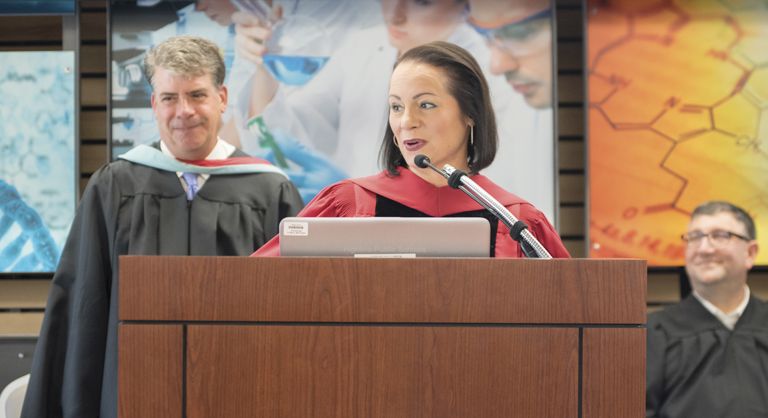 It's Who We Are
In regards to her own leadership style, Enfield believes she's been fairly consistent but continues to grow and learn. "I'm not a micromanager," she says. "My job is really to put the conditions in place for people to do the work and not to get in the way of that." She also believes that, as superintendent, she "sets the tone" for the district.
"Even though I'm getting older," she tells us, "I still bring a pretty high energy level to the work because I really love it. And I think it requires it. When I first came to Highline, some people would say, You're going so fast, and I would say, I'm only going as fast as our kids need me to go. So the question is, when are you going to step it up? Because our kids don't get a do-over, so we need to get it right. I'm unapologetic about holding the adults in the system accountable for that."
It's pretty clear that Dr. Enfield holds herself, her staff, and her students to the highest of standards—and perhaps that's why delivering on something as bold as the Highline Promise doesn't seem so impossible on her watch.
When the National School Foundation Association named Enfield the 2018 National Superintendent of the Year, they described her as a "uniquely strong advocate for community support of public education and a remarkable collaborator."
Now, seven years into her time at Highline, out-of-school suspensions and expulsions are occurring at a mere fraction of the rates they were when she started. Even more im- portantly, Enfield can also see the Highline Promise, which started it all, alive and well in every school she visits.
Recently, one of her middle school students asked her, "The promise is every student known by name, strength, and need, right?" Enfield told her she was right. The girl continued, "So shouldn't school be about finding the gifts in every student?"
"That's exactly what school should be about," her superintendent agreed.
---

SchoolCEO is free for K-12 school leaders. Subscribe below to stay connected with us!
---