SchoolCEO Conversations: Saving the arts may save your schools, too.
Dr. Nathan Street explains how the arts can be a tool to build community support.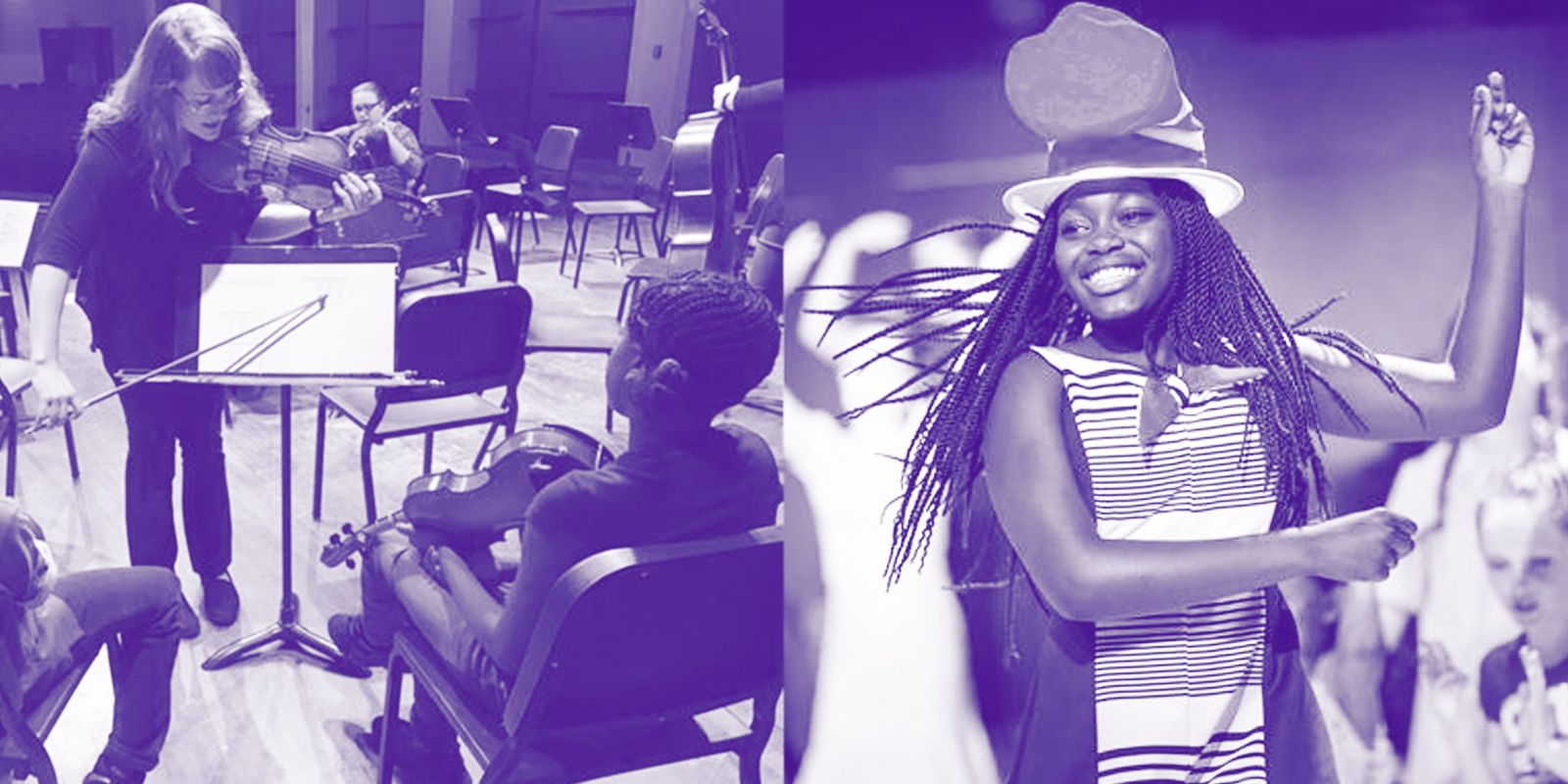 Everybody likes the arts—leverage them to build community support.
Dr. Nathan Street is the Director of Fine Arts at Guilford County Schools, the third largest district in North Carolina. Street supervises all of the art, theatre, music, and dance for the district, which serves around 73,000 students. Despite some pockets of rural areas, Street describes his district as "very urban," spanning from Greensboro to High Point, NC. "We have about 110 languages and dialects that are spoken, so it's very diverse,' he adds. And, with 65% of the student population being Title I, Street says his role is "to ensure that students get first-rate, world-class arts opportunities."
Supporting students through the arts, however, also requires quite a bit of marketing for the district. But, it's a two-way street. "In Guilford County Schools, we've moved beyond a position of advocacy and into a position of marketing," he tells us. "I think that marketing our programs puts us in a position of offense instead of defense."
How do you get support for the arts in your schools? Create community opportunities through partnerships.
Educating the public on why the arts are so critical to education, Street says, is one way to ensure that the community will "come out in force" to keep them in their schools. "When I say marketing," he continues, "I mean that we've developed partnerships with community organizations. We operate 60 full time partnerships—for profit, nonprofit, governmental, non-governmental, public, and private—that touch about 145,000 students and [provide] to the tune of about half a million dollars every year in either services, personnel, or programming."
These partnerships have a huge impact on the community, not just Guilford County residents. "We now offer 25,988,000 unique arts opportunities yearly that are provided because of partnerships," Street tells us. "And for every state dollar that we get, we leverage another $3 in in-kind services and other programming from our partners."
Be broad in scope—national organizations can support arts education, too.
The district doesn't just collaborate with local organizations either. Nationally, Guilford County is working with Notes for Notes—a music education nonprofit—to build an entertainment technology program in one of its schools. For the program, the district and its partner intend to build a "a Nashville/Los Angeles/New York/Detroit-quality live and recorded sound studio" where students will learn how to function in the music business.
Another partner, the Country Music Association, is working with the district on developing a modern music curriculum. With additional financial and programming help from organizations like the Kennedy Center and the Lang Lang International Music Foundation, along with grants from the US Department of Education, among others, Street and his team are pumping millions into the arts in North Carolina.
The arts are a built-in, effective way to push a positive narrative.
"When I first started twelve years ago, the arts in Guilford were in terrible shape. It was really bad," Street tells us. "Right as our new superintendent at the time came in, we just began revolutionizing everything. We started digging out of the hole we were in." After ten or eleven years of in-house improvements, the district has now leveraged the arts to go out and market to the community. "Even though things may not be necessarily be where we want them, you go out there and you push the narrative that you want to happen, and it actually comes to fruition."
One way Dr. Street has helped shaped the narrative for Guilford County Schools is by consistently using the motto: GCS Arts is World Class Arts Education. "If you ever watch our social media accounts, you'll see that I hashtag that all the time," he tells us. "Our superintendent now even uses it. It's just part of those things that you've got to speak into existence for it to happen." Street adds that Superintendent Dr. Sharon Contreras is an avid supporter of the arts and has been an huge part of the district's success. "She understands the power of the arts and how they can revolutionize the lives of children—she's really been a catalyst for helping GCS grow into a nationally recognized public provider of arts education."
Guilford is sharing its best practices for promoting the arts in schools.
As a result of garnering so much attention for its arts programming, Guilford currently runs an Arts Integration Academy where it trains entire schools and their administrative staffs in how to integrate the arts into curriculum. "And we're getting ready to go nationwide with that and show school districts in other states how," Street tells us. "We've really taken a non-governmental, private approach to marketing our programs to get out beyond the school district and for folks to see what's happening—that the arts are really leading the way here."
Street says he also really likes getting out and talking about Guilford's schools, something his team does regularly. "We've met with arts organizations, Wells Fargo, the local media, and other business leaders to say, Look what we're doing—and the thing we ask of them is to spread it around. Spread the good news around of what we're doing." (Read more about growing advocates in The Advocacy Marketing Manifesto.)
The arts make your district look good, so make sure everyone can see.
Because the district's standardized test scores aren't a selling point, Street says it's his job to find the real, positive things happening in his schools, then to make sure people know about them. "I'm the one who puts the good news out to everybody," he explains. "I'm the one who takes that attention away from anything that's not so great and puts it on things that are actually good for kids, that they're excelling at, that kids come to school for. Sometimes, we [the arts] are the only reason they come to school."
It's no surprise that Street's one piece of marketing advice to school administrators is to support and leverage the arts. "They are, without a doubt, any school district's best face forward," he says. "Unless you have 100% passing rate, you've got some kids failing. Well, guess what? No one sits on the bench with arts education and it's always good news if they're supported well." Street says superintendents have to support the arts for them to thrive in a district. "Everyone likes the arts and sees the benefits, so I think superintendents really miss a huge opportunity for getting bipartisan support by not putting the arts first and foremost.
Dr. Street invites you to contact him with any questions about incorporating or promoting the arts in your schools. He can be reached at streetn@gcsnc.com.
---

SchoolCEO is free for K-12 school leaders. Subscribe below to stay connected with us!