Dr. Nisha Patel: Promise, Purpose, and Podcasts
In Missouri's Fox C-6 School District, Dr. Nisha Patel is cascading the district's values across all communications.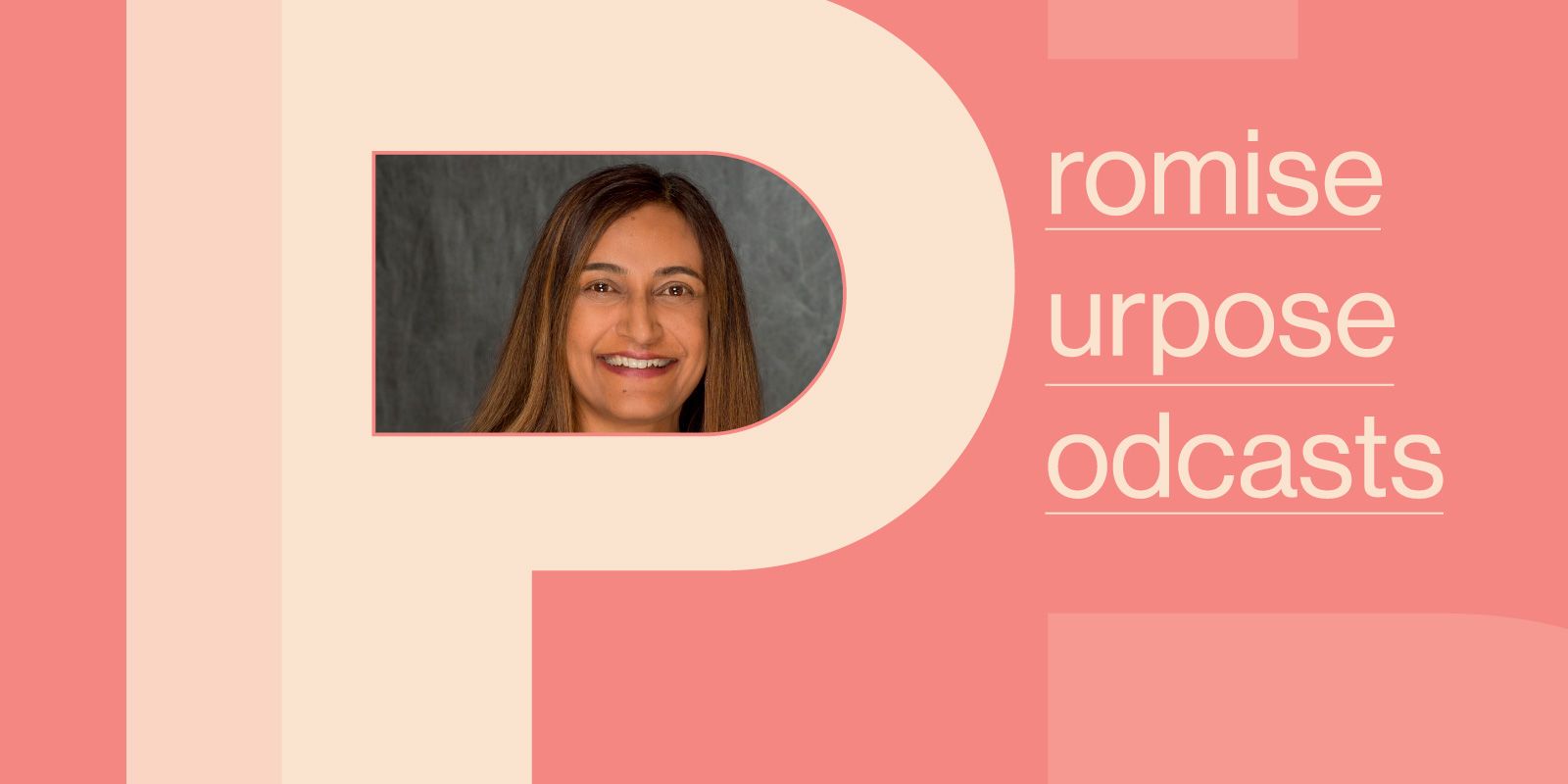 From her childhood onward, Dr. Nisha Patel has understood the power of a good education. Her parents believed it was worth crossing oceans for. "I was born in Kenya, and there weren't that many opportunities for a good quality education," Patel tells us. "They wanted to make sure their kids had the best opportunity—so they knew that someday, they were going to move to the United States."
Seven years after they began planning the move, the dream became a reality: Patel's mother moved her and her four siblings to the U.S. "But my parents made a huge sacrifice," she says. "My mom came with us, and my dad, who was a lawyer, stayed back in Kenya and kept working." The couple stayed apart for five years, until Patel's mother moved back to Kenya, leaving Patel, the youngest, to be effectively raised by her older siblings. "I saw them work very hard, work two jobs, go to school," she says. "But one of our main family focus points has always been education."
It's not surprising, then, that Patel found herself drawn to teaching. "We've been able to get so much through education," she says, "and I wanted to give back." Now, she's the new superintendent of Fox C-6 School District, an 11,000-student district less than 20 miles south of St. Louis. And she's working to make sure all of her students can cash in on the promise of public education."That's our tagline," she says: "Every child enters with a promise and leaves with a purpose."
By cascading this motto across all of their communications, Patel and Fox C-6 are finding all new ways to share the stories that connect with their community and kids—stories of a district that cares.
How did you settle on the theme of promise and purpose?
When I was first introduced as the superintendent, I spoke at a reception. At the end of my speech, I said, I want our school district to be a district where we promise every child that we're going to love them, that we're going to take care of them, and that we're going to serve them. And when they walk out of our school district, they have found their purpose—whether it's college or the military or the workforce.
I think it goes back to my vision for the district and who I am as a person, how I was brought up. There's power in simplicity. When we moved here, I felt like public education in the United States was a promise to everybody that came here, no matter your race, your gender, your socioeconomic status. Everyone was going to get an equal opportunity. That's been ingrained in me.
That's the same promise we give to all of our students. No matter what your background is, no matter who you are, no matter what you've gone through in life, we will promise to take care of you and love you. Then, when you leave us, you will have a defined purpose.
I've repeated that idea over and over again, and I think that's made it more authentic and heartfelt. Every time we have to make a decision, we ground it on that idea. Even when teachers feel like they have a thousand things on their plates, they should see the connection, that this is helping the kids find their purpose. When we're dealing with social-emotional needs, or having professional development around trauma—yes, it may seem like it's one more thing to do, but in reality, it is the core of what we do. It's tied to the promise we are making to our students that we are going to love and take care of them.
How do you carry the idea of promise and purpose into your district's marketing?
One of my other goals as superintendent—and I've shared this with our school board—is to amplify student, staff, and community voice. We're doing that by sharing stories. So, for example, when the local newspaper does a story on us, I'll always try to make sure we're highlighting our amazing staff or students. When we do social media, I've been strategic with my communications director—we try to highlight a support staff individual every month. I think sometimes we take for granted people like our custodians, who work at night. They clean our classrooms, and when we walk in, we don't even think about all the things that they do that make our jobs so much easier. Those quick stories that highlight individuals throughout our district have really helped us become unified. It just creates a sense of community that sometimes gets lost in a big organization.
What channels do you use to spread that messaging?
We do share a lot through social media. We do quick videos. Now, we've started a podcast, where we'll highlight a student, a community member, or a teacher. We'll talk about their experiences and how they've helped make the district better and, again, fulfilled our goal: Every child enters with a promise and leaves with a purpose.
Going forward, I want this to elevate our different staff members and community members—people we don't normally think of—and help them find their voice. We asked principals if they knew any good stories in their buildings. One of the middle schools is doing a campaign on trying to be kind to one another, so we're highlighting that group and that teacher. We even ended up with the story of a gal who won a DECA competition with a prototype for a clothes hanger. Who would have thought?
I wanted to make episodes quick and short so that people can listen to them—no more than 15 to 20 minutes. We call it #FoxC6Strong Voices, because it's the people that make the promise and purpose come alive.
What impact have you seen from the podcast?
We're seeing more and more people learning about it and listening to it. We've got staff members going to other buildings and seeing people who've been featured and saying, I didn't know that about you! That sparks a conversation, then all of a sudden, these two teachers in two different buildings know they have something in common. Then, you never know—they might start sharing best practices. It helps our culture of collaboration, and it goes back to that goal of building collective efficacy in the organization. That's really why we did this.
But it also helps build our relationships with the community. This weekend I got a text from one of the assistant principals. He says he was listening to my podcast and his daughter, who's a second-grader, happened to be there. She said, Daddy, Dr. Patel is going to be really upset on Monday. She said Monday's her favorite day, but we don't have school on Monday. She had heard that on the podcast! A little moment like that tells me that even the kids can actually connect to it too, and I can build relationships that way.
Do you have a favorite story from your time as superintendent?
Early in my superintendency, one of my goals was to be as visible as I could be in our schools. So that's one thing that the kids and the parents truly have said, that I am always in the buildings, and they've never seen any other superintendent do that as much as I have. I've made sure that was a priority.
So one time I was returning to an elementary school early in the school year, and I'd only been at this elementary school twice, I think. I'm going across the playground, and all of a sudden, this kid is running toward me and screaming my name. I was surprised he even knew my name! But he came over to give me the biggest hug and asked, Can we take a selfie? That's my thing: I take selfies with the kids, then print out the picture and mail it to their house. The parents love that—they always email me and say those kids have put the pictures up in their rooms or on their refrigerators. This kid's best friend, apparently, had gotten a selfie sent home, so he wanted one too.
That was one of those moments I thought, Wow, the message is getting across. If kids want to hug you and feel comfortable approaching you that way, you must be doing something right.
---

SchoolCEO is free for K-12 school leaders. Subscribe below to stay connected with us!