Jay Midwood: Solving the Substitute Problem
Perspectives: Jay Midwood, Chief of Human Capital at Central Falls School District, RI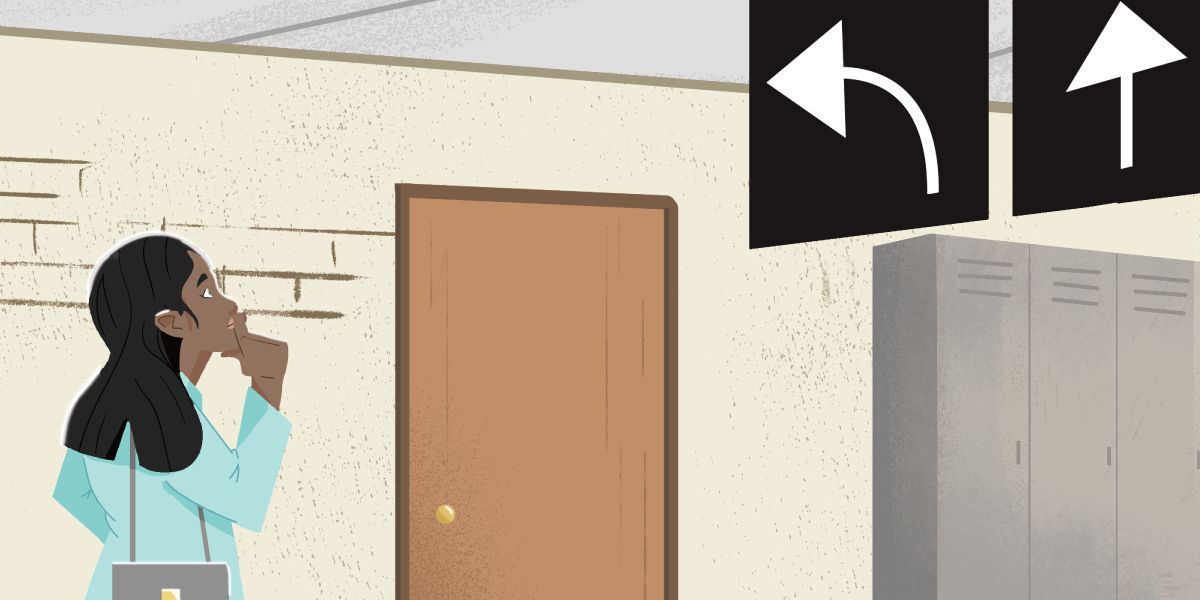 Has anyone asked you lately how your substitute teacher coverage is going? If you're like many school leaders, it's just not. According to an EdWeek Research Center survey from October 2021, substitute teacher openings are currently harder to fill than any other position. About 77% of administrators surveyed said they couldn't find enough subs to fill their classrooms.
If you've been banging your head against a wall over coverage issues, I can guarantee you're not alone. As the Chief of Human Capital for the Central Falls School District, I'm charged with attracting, cultivating, and retaining talent for our roughly 3,000-student urban school district in Rhode Island. I know firsthand how tough hiring substitute teachers is and always has been—even before the pandemic.
But when you break down the traditional substitute teaching model, its failure isn't surprising. It's bad for everyone: the sub, the traditional educator, the administrators, and, most importantly, the students. That's why, five years ago, our district decided to put an innovative twist on substitute teaching, creating a robust teaching pipeline that ensures students learn from bell to bell. Years later, in the midst of the pandemic, that innovation has saved us.
Why Substitutes?
First and foremost, the traditional substitute teaching model hurts students. Do the kids in your classrooms expect to form strong relationships with a substitute? Probably not.
We know how important relationships are for students' motivation, empowerment, and classroom engagement. Even if you have a brilliant substitute teacher, there is ultimately a limit to how meaningful their instruction can be. That's because they're not in the same classroom long enough to build purposeful and sustainable relationships with students.
Unfortunately, by the time a student graduates from high school, they will have spent the equivalent of two-thirds to an entire school year with substitute teachers, according to a Gatehouse Media study. That's an entire year without meaningful instruction because of the lack of relationships. We would never settle for a teacher who didn't connect with any students for a year, but we constantly settle for a substitute teaching system that makes strong connections impossible.
It gets worse, though. Think about everyone else involved. For the substitute teacher, there is no consistency. They are in our schools one day and in a completely different district the next. There is no time to build relationships with the students, their coworkers, their supervisors, or the districts that employ them. We would never isolate any other employee like this—but we do that to our substitutes all the time.
That isolation has consequences. If a substitute has no connections to anyone in the district—or doesn't even know where to park without being ticketed—it's no wonder they don't return for a second day. In fact, that's the issue we were seeing at Central Falls: We could hire substitutes and place them for a day, but we couldn't keep them. They never felt valued or engaged.
And if substitutes are always seen as outsiders, will your teachers ever really trust them to deliver meaningful instruction to their students? Think back to your days as a classroom teacher. How many times did you dread leaving substitute assignments because you didn't think the sub would even open the folder? In my honest conversations with teachers at Central Falls, I learned that many often left "busy work" for a substitute—or nothing at all—because of that lack of trust.
This doesn't even get to the frustrations that the traditional substitute teaching model causes administrators and support staff. As the school leaders who either created or inherited this broken system, it's our duty to our students and employees to figure out a better way.
The Fellowship is Formed
The story here in Central Falls is a remarkable one. Since we are the smallest city—literally one square mile—in the smallest state, people often don't realize what we have here. But, like our state, this town is a hidden gem: a hotbed for arts, culture, diversity, and food.
When I started working here in July 2016, we were already grappling with the substitute teaching issue. We knew it was hurting our kids and our schools more than it was helping. Within a few weeks, the superintendent at the time, Victor Capellan, texted me a picture of some napkins with notes scribbled across them. Hey, he said. I have an idea.
The concept was simple. Instead of hiring traditional long-term substitute teachers or scrambling to find daily coverage, we would create a cadre of educational leaders. We wanted to hire people with bachelor's degrees, from both schools of education and other programs, who could serve in a school full time—whether that school needed coverage or not. I'll never forget how Mr. Capellan first put it: What if we had City Year meets AmeriCorps meets Teach for America meets Central Falls? The Warrior Teaching Fellowship started a few weeks later, just in time for the 2016-17 school year.
When the program began, we set out with three goals. First, we wanted to ensure that high-quality instruction continued when a teacher was out, whether for a day or a month. Second, we wanted to create a development pipeline so that educators could get more training before taking over classrooms of their own. This would also give us a qualified pool of candidates who already had connections to the district—like a feeder system. Third, we wanted to diversify the teacher pipeline by recruiting our own community members.
With all these goals in mind, we designed the Warrior Teaching Fellowship as a 10-month per diem position, from August to June. Unlike the traditional substitute teaching approach, each fellow is assigned to work in a single school for the entire academic year.
Fellows are never doing clerical work; they're always student-focused, student-centered, or student-facing. So while the specifics of what a fellow does on any given day may vary, there is always a sense of consistency for the fellow, the school, and the students.
When a teacher is absent, a fellow's first priority is facilitating quality instruction—not just being present in the room to cover the class. This is great for unplanned absences, but it also makes planning for long-term coverage easier. The traditional teacher is able to coordinate with the fellow ahead of time so that student learning continues at the same level. When the fellows aren't facilitating instruction for an absent teacher, they provide some form of student-centered support, whether it's serving as an instructional aide, leading a small group assignment, co-teaching, or observing instructional practices.
We currently employ about 25 fellows who can choose a daily pay rate of $195 with medical coverage or $225 without. And while we love for them to participate in after-school activities and professional development—and we even pay them extra for it—we know many can't commit beyond the school day because of other jobs or family responsibilities. We make it extremely clear that fellows are only expected to be at the school from bell to bell.
As our schools began using fellows and really seeing the benefit of having them in the buildings, the program skyrocketed. At the end of the first year, our principals and other leaders in the district said, We need more. We need a bigger cohort.
Two Pathways Emerge
When we started out in 2016, we were looking to hire about 15 fellows. I honestly thought we would get 20 applications at the most. Instead, we ended up getting 89. I knew then that we were onto something.
While the program's only tangible requirement is a bachelor's degree, I expected that most applicants would be graduates from schools of education looking for a little more training before taking over their own classrooms. But when we broke down the applicant pool, about half had certifications and half did not. As a result, two different—but complementary—pathways organically emerged.
Fellows who have a teaching certification or who graduated from a school of education usually view the fellowship as an opportunity to build their skills, get more classroom experience, or maybe pursue an additional specialization. When I think back to my own student teaching experience, I realize now that I was not ready to lead a classroom when I graduated. For these educators, the fellowship functions like student teaching on steroids. After they complete their first year with us, they usually move into a traditional classroom teaching role at Central Falls or another district.
The fellowship has also empowered Central Falls' diverse community members—including those without a background in education—to launch their own careers in the classroom. Almost all of the graduates we see from schools of education are white and monolingual. That's a problem everyone is wrestling with across the nation. For example, the 2018 Condition of Education Report showed that of the teachers who took the traditional certification route, only 17% were people of color. Alternatively, 34% of nontraditional certifications were for teachers of color.
We can't reflect the diversity of our students in our teaching force if we're relying solely on graduates of education programs. But we've discovered that our own community might hold the solution to this problem. Despite our small geographic size, we have about 20,000 residents, many of whom speak Spanish, Portuguese, Cape Verdean Creole, Haitian Creole, or French Creole. These bilingual and trilingual individuals often have industry expertise, and some are interested in moving into education—but the traditional system creates too many barriers for them to enter the classroom.
Whether they're a career changer who always wanted to be a public educator or a 22-year-old accounting graduate whose true passion is helping students, these fellows usually jump into the program as a year of self-exploration. And while we always have a few who leave after the first year, many discover that they want to be educators for the rest of their lives.
We invest heavily in this group, even if their pathway to certification is much longer. By the end of the year, most are ready to get a master's degree or work toward certification. But that costs time and resources, presenting a challenge for many of our fellows. So we're always trying to figure out how to build that pathway in partnership with the colleges and universities in our state.
A Note on the Word "Substitutes" :
Despite using the term "substitute teacher" in this article, we have completely removed it from the Central Falls lexicon. I only use it here for clarity, but I still feel a little weird about it. We call all of our teachers, including fellows or substitutes, "educators." No matter their position, they're educating our students, and they deserve the respect that should come with that.
Changing the language in our district was a big priority for us in the first year of the Warrior Teaching Fellowship. We knew that for this program to be successful, we had to change the culture around substitute teaching. It wouldn't matter how good the fellows were if the traditional classroom teachers didn't trust them to deliver meaningful instruction.
That change in thinking was the toughest part of our first year, but it was necessary. The wording alone didn't change the culture, but it did help set the stage for our district's culture shift.
Where To Next?
Over the last five years, we've moved 20 fellows—just under 10% of our entire teaching force—into full-time positions here at Central Falls. Others have taken teaching positions elsewhere. This year, four former fellows even returned to Central Falls for full-time positions. When you look at our newest teachers, they're almost all former fellows.
This makes me feel like a proud papa. I know these educators wouldn't have wanted to stay with us full time—or even continue in public education at all—if they hadn't felt valued while they were fellows. So while the program has been huge for us, it couldn't have been successful if we hadn't first cultivated a strong culture based on relationships and self-worth.
But this can't be the end. While the fellowship has served us well by ensuring meaningful instruction and establishing a pipeline of high-quality, diverse educators, it's not enough. We've all seen the pandemic exacerbate the struggles of hiring and retention in education. If we want to go beyond lip service and actually solve the teacher shortage in America, we have to look at this as a national crisis in talent acquisition.
New England, for example, is very small geographically, especially Rhode Island and Massachusetts. Districts on either side of the border are constantly cannibalizing one another; when one district fills a need, it leaves another district struggling to serve its students. One child benefits only at the expense of another. It's a zero-sum game. If we want to solve this for all students, we have to take a regionalized approach.
At Central Falls, we've done a decent job because of our fellowship program, but it's got to be taken to a whole new scale. That means that policymakers, fiscal decision-makers at the state level, and the rest of us all have to work together in a regionalized way.
We also have to look outside of schools of education. This is about talent, not certificates. It's about leaving a lasting impact on students, the school, and the community—not just filling positions. In education, we often talk about the need to diversify the teacher pipeline, to hire more bilingual and trilingual educators who represent our community. But when you look at the systemic barriers that are put in place, we're excluding the very people we need.
If we are really going to address the talent problem in public education, we all must collectively figure out how to get qualified individuals who aren't from the traditional pathway into the classroom. After all, there should be no substitutions allowed when it comes to educating our kids.
---

SchoolCEO is free for K-12 school leaders. Subscribe below to stay connected with us!