SXSW EDU x SchoolCEO: A New Hiring Pipeline for Teachers of Color
Award-winning teacher Shareefah Mason shares her plan to help districts find (and keep) more teachers who look like the students they serve.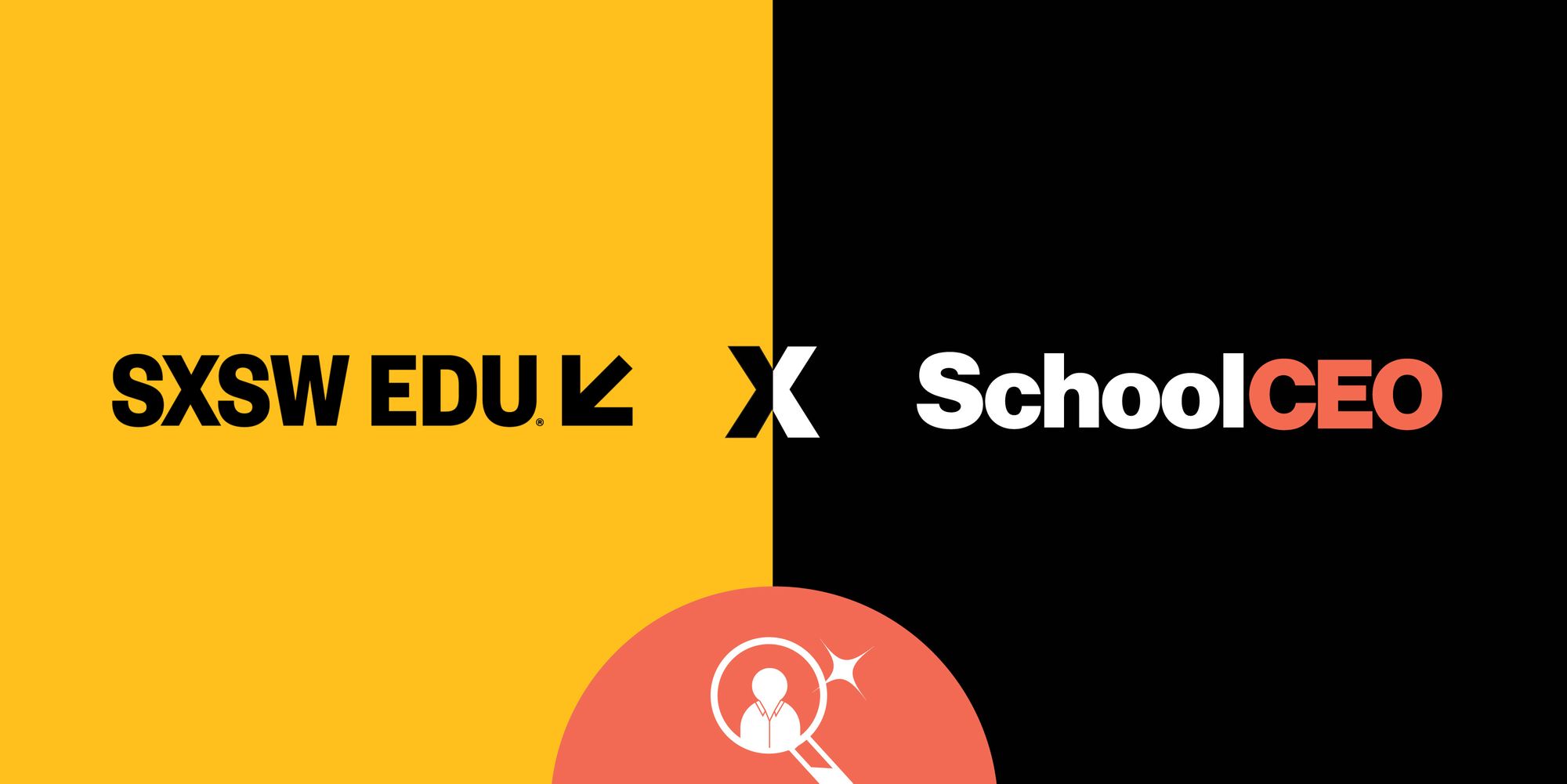 "Right now the teaching workforce is 81% white female," Shareefah Mason tells us. "And of course, that doesn't match the diversity of students across the nation." When kids don't have teachers who look like them, it can negatively impact the way they learn. "Thirty percent of students of color are more likely to attend college if they have a teacher of color in their primary years," she adds.
Mason, Social Studies Department Chair at Dallas ISD's New Tech High School, is on a mission to change the way schools find and keep teachers of color. When the New Orleans native relocated to Dallas after Hurricane Katrina, education wasn't even on her radar. "I had just gotten my master's degree in organizational management the year before," she explains. "I was probably going to go into human resources." After being transplanted to Dallas, however, Mason found an opportunity she couldn't pass up. "There was a free alternative certification program for Hurricane Katrina evacuees that Dallas ISD offered, so out of pure boredom, I went to take classes because I love to learn," she tells SchoolCEO. Fourteen years later, she is now one of the most distinguished educators in all of Texas and has won local, state, and national teaching awards. In January, Mason was named a 2020 Presidential Leadership Scholar.
Outside the classroom, she's not only on the Texas State Board for Educator Certification, but also spends much of her time presenting at conferences and working with education partners to help other young people of color find their way into teaching. "My passion right now is trying to develop a really effective pipeline for the recruitment and retention of teachers of color," she tells us.
---
Lead to Teach
Mason is currently a Research Fellow for Teach Plus, a leadership organization giving voice to teachers in several states. She's previously partnered with them to find and present solutions to this specific recruitment and retention issue. This has allowed her to see firsthand what's driving teachers of color out of the classroom. "What they're saying is they're not being prepared, they're not being mentored," she explains. "Their experiences aren't valued, and there aren't enough opportunities to lead from the classroom."
To improve recruitment and disrupt this high turnover, Mason is launching a project called Lead to Teach. "What I want to do is partner with school districts to help them truly develop intricate policies to build this pipeline that is so necessary," she says. A big part of this project is bringing educators together to share effective ideas and strategies. "It would give them the opportunity to share their already successful practices and to refine those together so we're implementing the best practices for recruiting and retaining teachers of color across the country."
Mason is hoping to bridge some of these gaps for teachers of color by guiding districts through a four-pronged approach to recruiting and retention, using rubrics she's created for each strategy.
Understanding Needs: "The first rubric allows superintendents, principals, and board members to understand what effective teachers of color need to bring to the table," Mason tells us. "In essence, it's what every teacher needs to bring, regardless of race." This rubric outlines the unique characteristics districts should look for in new hires: diverse experiences to meet students' needs, intuition and understanding to minimize issues in the classroom, and a recognition of the importance of collaboration. "Another component is being kinesthetic, especially in urban settings," she adds. "What I mean is you have to go to church plays and to basketball games and allow students and parents to see you in the community."
Teacher Preparation: "The second rubric deals with everything from classroom management to trauma-informed instruction to social-emotional learning techniques," Mason tells us. "We have to really dive deeply into how we're preparing our teacher candidates in alternative certification programs and traditional education programs, as well as what we continually feed them when they become teachers. I think the ball is definitely being dropped there. We have to have more purposeful professional development centered around student needs." Mason believes that if teachers understand how to be successful in an urban environment,  they can translate those skills into any other setting. "It's important that all teachers have this foundational knowledge because we may never know where a teacher ends up," she says.
Mentoring: "Each urban district should create a distinguished teacher of color mentoring program," Mason says. "Teachers of color in years 0-3 would meet with distinguished teachers of color selected by their district every quarter to provide a safe space for dialogue, professional development, and innovative strategies and anecdotes." This initiative, Mason tells us, "will provide the support teachers of color need from those who understand their plight and can provide the motivation necessary to encourage them to remain in the profession."
Giving Voice: "The last part is to develop a teacher of color state legislative cohort," Mason says. "This would allow teachers of color to feel their experiences are valued and that they have the opportunity to lead from the classroom." Currently, Mason says teachers who go to the capitol only have three minutes each to express needs, which often leads to confusion in the implementation of any funds granted. "With my idea, teachers of color would be able to meet with state legislators in the off session to talk about what the problems really are, where the money really needs to go," she tells us. "They would be able to devise a true, solid plan that would allow legislators to disperse money accordingly and appropriately so we can truly see change for students across the board."
Mason is actively seeking partner districts to pilot her Lead to Teach program. She has also created the Building the Bridge Fellowship to bring administrators and teachers together and is working on grants to fund its implementation.
"There has to be a nuclei formed around teachers, instructional deans, and principals of color to figure out where professional isolationism is being created, why mentorship is not where it needs to be, and why these teachers don't feel prepared," Mason says. "This program puts everybody in the same room."
Mason wants to help as many districts as possible find the right teachers for their kids—and give them the best chances for success. "We can overlook things like pay because we know we're giving back," she tells us. "We know we're empowering a generation of children who will one day rule the world, and that matters to us."
For information on being a Lead to Teach pilot district, email Mason at shareefahmason@icloud.com.

SchoolCEO is free for K-12 school leaders. Subscribe below to have a digital copy of the most recent edition of SchoolCEO sent to your inbox.