Dr. Andy Crozier: The Millennial Superintendent
Perspectives: Dr. Andy Crozier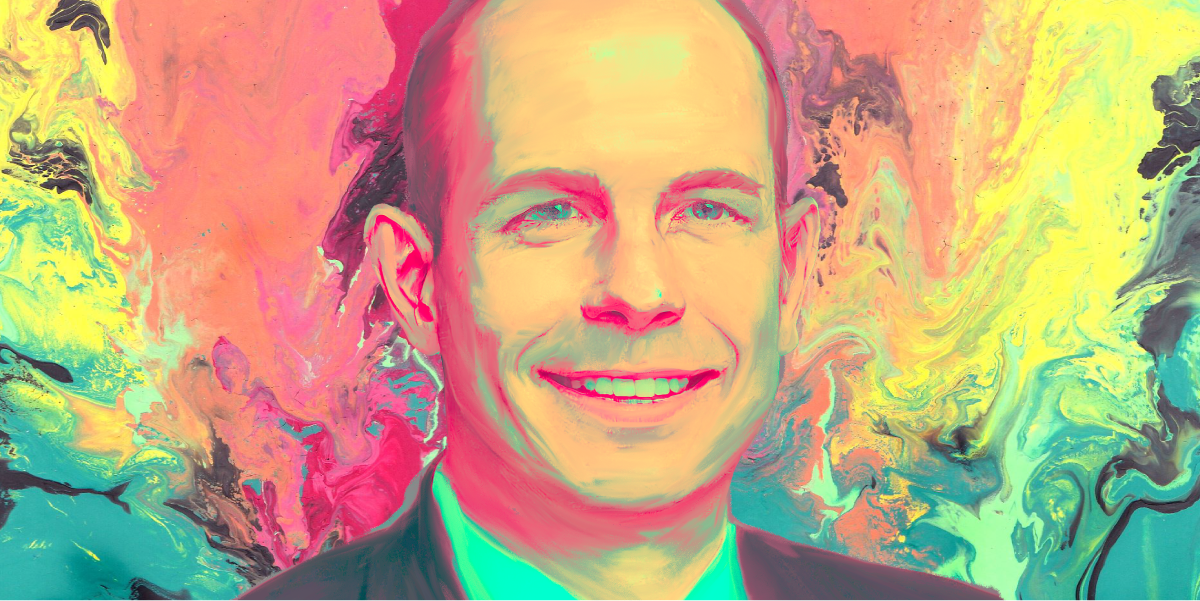 During the first week of my first superintendency back in 2011, a local newspaper ran the following headline: "Andrew CSD Hires 28-Year-Old Superintendent." It was difficult not to worry that this would damage my credibility. We've all heard the stereotypes about millennials, so I couldn't help but wonder if my new staff immediately imagined a narcissistic, social network-loving, job-hopping, spoiled brat taking the helm. Were they concerned about the future of their district under the leadership of someone so young?
As a millennial, I was becoming the leader of a district where many of the teachers and staff had more educational experience than I did. But as more and more baby boomer superintendents retire in the next few years, the number of millennial superintendents will only keep growing.
There are so many pervasive misconceptions surrounding millennials. Joel Stein's infamous 2013 Time Magazine piece described millennials as "lazy, entitled narcissists." And let's not forget the 2015 Washington Post article by Christopher Ingraham titled "Five Really Good Reasons to Hate Millennials." Even though the research doesn't support the negative stereotypes associated with my generation, I think it's safe to say millennial superintendents are strikingly different from the school leaders who've preceded them. So what does this actually mean for the state of the superintendency?
The current mass exodus of baby boomers is impacting the entire workforce, and the superintendency is not immune. States across the country are seeing a sharp increase in superintendent turnover. Many school leaders are likely exhausted from COVID-19 decisions, arguments over curriculum materials, and other challenges. And since most boomers are eligible for retirement and have a pathway to less stressful lives, millennials are going to be increasingly relied upon to lead public education through our tumultuous times and into a new future.
As COVID-19 continues to significantly impact schools and baby boomers exit the superintendency, some school boards and staff may be concerned about the rising ranks of millennial leaders. But the reality is that not only will millennial superintendents be great successors to baby boomers, they'll also help schools become more modern workplaces. By rethinking outdated traditions, creating work-life balance opportunities, and improving workplace culture, millennial superintendents could actually be the key to making public education attractive to future teachers.
A Generation of Change
Like every generation, millennials have experienced numerous culture-shifting events in their lifetimes—events that have shaped who we are, how we work, and what we expect out of life. Even though the oldest of us are just in our early 40s, when we were young, we witnessed the fall of the Berlin Wall, the end of the Cold War, two Gulf Wars, and the invasion of Afghanistan. Domestically, we lived through the Oklahoma City bombing, Columbine, the Olympic Park bombing, and the attacks on September 11. We've also witnessed major turning points in American politics, from the presidency of Ronald Reagan to the impeachment of Bill Clinton. Perhaps most notable was 2008, when millennials were instrumental in electing the country's first Black president.
More so than any other generation, innovation has been commonplace for millennials. Google, Apple, Microsoft, and Intel all grew up with us, and now these companies are considered titans of the tech industry. We have uniquely witnessed the rapid evolution of technology, from affordable desktop computers in the 1990s to laptops, tablets, and smartphones in the 2000s. In fact, few members of my generation will have graduated from college without a smartphone; many already had them in high school. This experience, vastly different from any generation before, has no doubt shaped the way millennials access information and interact with the world.
Millennials have also experienced major highs and lows economically. The dot-com boom of the late 1990s looked promising but crashed after a few years. Many millennials experienced this boom in wealth through their families but then felt hardship when their parents' stocks started falling. In 2008, the recession impacted millennials the worst, as many of us were leaving college and actively looking for employment at the time. Just as millennials were hitting the job market, the recession forced many companies to lay off employees or stop hiring altogether.
While millennials are often labeled as disloyal to their companies, it's actually workplaces that haven't been loyal to us. Some of us began our careers only to be laid off numerous times solely because of the economic downturn. Even now, the state of the U.S. economy may continue to force millennials to seek new employment over the course of their careers simply for the job security.
The Millennial Mindset
Millennial leadership is quickly becoming a reality, something I wrote extensively about in my 2018 dissertation. In my research, I define millennials as individuals born roughly between 1980-2000. At that time, only five superintendents in Iowa were classified as millennials, and I was one of them. Thankfully, the other four allowed me to spend numerous hours interviewing them, their administrative teams, and their board presidents. My qualitative study focused on these three questions:
1. What work environment characteristics do millennial superintendents desire that lead to job satisfaction?
2. What similarities and differences are there between millennials' preferred work environments and those of previous generations?
3. What suggestions and concerns do baby boomer superintendents, board presidents, and administrative teams have about millennial superintendent leadership behaviors?
Through these interviews, I was able to gain a greater understanding of my own generation and the way we work, live, and thrive. Do millennials want to come into the superintendency and change everything our predecessors established? Of course not. But our generation will soon make up the majority of teachers and leaders, so it's time to consider what effective work looks like for us.
Flexibility with traditions
The American workplace has become considerably more casual over the past few years. According to a 2019 analysis by the Society for Human Resource Management, 50% of U.S. workplaces now allow their employees to dress casually every day.
Silicon Valley has been a major catalyst for this shift in mindset. When companies like Google started allowing their employees to wear jeans, flip-flops, and T-shirts, job seekers began to ask the same of their prospective employers. These changes didn't significantly impact company performance—but they did help create the more open, casual workplace environments millennials want.
American schools are still very professional in our attire, though. And while millennial superintendents are not the first to want more casual clothing at work, we'll likely be the ones to actually implement more contemporary dress codes.
Two years ago (pre-COVID), I was looking for ways to boost morale during the winter. One strategy was to allow our staff to wear jeans for the entire month of December. It was a big hit. After a month went by, we realized that performance hadn't slumped, parents weren't complaining, and business was going on as normal—so we decided to extend the policy. Now, two years later, it hasn't changed back.
While I don't wear jeans every day, you'll rarely find me in a jacket and tie unless I have a board meeting or other event where it's important to "look like a superintendent." As the number of millennial superintendents grows, I believe we'll see more schools revisit their dress codes as a means of improving the workplace for millennial leaders and staff.
Better work-life balance
The oldest millennials, born in 1980, are 42 years old today. Most adults in their early 30s and 40s also have young families. Now, as more households than ever have two incomes, superintendents' spouses are also likely to be working professionally. Many have kids who are still in school.
This means that the average millennial superintendent has a wide array of family responsibilities beyond their job. For example, my wife is a teacher, and our three young boys keep us moving all day. Each Sunday, we have to sit down and plan the week ahead to determine how we're going to manage all of our life events.
Every generation wants work-life balance—but millennials demand it. We expect the flexibility to coach our kids' basketball teams, attend community events, and take vacation when we need it. Personally, I'm rarely in the district office past 5 p.m. Why? Well, at our house, I do most of the cooking. I need to get home to start dinner. If work calls after 5 p.m., I can easily take care of most tasks at home with my laptop or cellphone. With a young family and a spouse who works full time, it's important for me to be present as much as possible. I still need to attend events and travel for work, but I'm not interested in being at the office until 6 or 7 p.m. just to meet arbitrary expectations.
Millennial superintendents also tend to be less concerned about the hours their staff members work. I believe we will see schools, like other industries, shift to "results-only work environments" (ROWEs) in the future. In previous generations, we had to work in brick-and-mortar buildings; that's where all our resources were located. Today, our employees have computers, iPads, and smartphones at their disposal. They can log in and work from almost anywhere. This greater flexibility may translate to higher retention rates for millennial staff members. And while I understand that teaching happens best in the classroom, many other tasks in education can be done remotely when needed.
Loyalty and Feedback
I'm sure you've heard the phrase, "Millennials will have seven jobs by the time they're 30." I'm not sure where this idea originated, but it hearkens back to the misguided perception that millennials are disloyal. The truth is that millennials just happen to be starting and exploring their careers at a time with more options and more access through the internet.
Millennials don't have to wonder how much a company or school 100 miles away is paying their employees; that information is probably online, and they have the tech experience to find it. They may even be contacted by a search firm that's accessed their profile or portfolio of work online.
So, with information at millennials' fingertips, it's up to school boards to fairly compensate new superintendents, no matter their ages. Millennials will use their tech savviness to access information and analyze what we feel is fair market value. Furthermore, millennials will be loyal to institutions that provide work-life balance, recognize our positive contributions, and create an environment where we can grow and improve.
The misconception that millennials are disloyal may also stem from the fact that we don't associate loyalty with our employers, but with our supervisors and colleagues. According to a study completed by Ramapo College professor Susan Eisner, millennials are happiest at work when they feel their boss is a competent leader and manager. It is important to note that millennials don't necessarily see competence as industry knowledge or experience. Instead, we see competence in our supervisors when they can coach, mentor, and allow input from their employees.
School boards or staff may also be concerned that millennials crave "participation trophies" just for doing the work required of them. This isn't true. We actually want to do our work as best as we possibly can, and we desire feedback in order to do just that. Unfortunately, the superintendency normally doesn't have a productive system for feedback on the job. Typically, superintendent feedback is either negative—think community social media comments—or it's part of our annual performance review by the Board of Education, which is conducted far too late. Millennials want more consistent feedback. For this reason, having a professional coach or mentor, especially in the first few years, can be critical in ensuring a millennial superintendent's success.
Research shows that every generation desires feedback from their employers, but each views it differently. Millennials grew up getting feedback from our parents and teachers. We also navigated our college years as social media became more and more mainstream. Everything we've ever posted online has received some type of response. As a result, millennials' frequency loop for feedback is quicker. While our baby boomer colleagues have a more "as-needed" approach to feedback, some millennials expect it multiple times per day. We are more prone to welcome and respond to feedback simply because we are more accustomed to it.
So when school boards are looking for their next superintendent, a millennial's desire for constructive criticism can be a valuable asset. Millennials often seek out connections as a means of gathering ideas and feedback on our performance—and those connections can build a strong network of support in a school community.
A Sign of the Times
At the end of the day, millennials want the same things as baby boomers, Gen X, and Gen Z—to work in environments that understand the way we think and thrive. So we aren't all that different. We've simply had different experiences growing up, and those experiences have established our paradigms for life and work.
In just 10 years' time, the majority of U.S. superintendents will be millennials. We might even have our first millennial president by then. And despite all the flack we get, we are very much ready to lead. As Gen Z graduates college and begins to file into the teacher workforce, millennial school leaders will be able to meet the moment with a focus on work-life balance, communication, and culture.
Subscribe below to stay connected with SchoolCEO!