TikTok For Schools
This social media platform is sweeping the globe, but can it help you market your schools?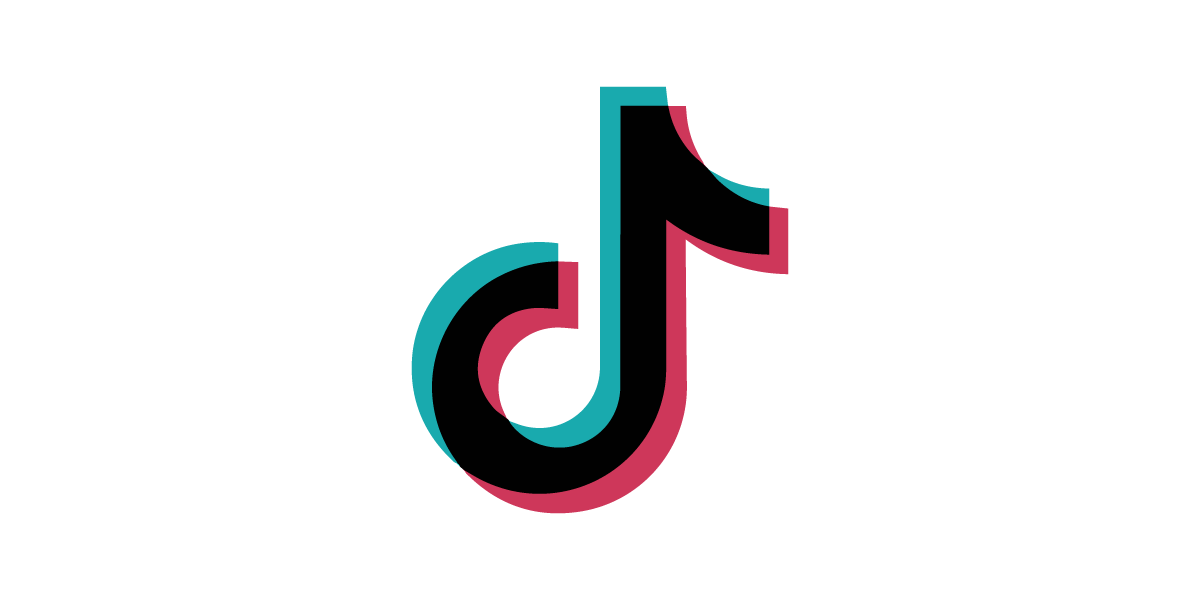 In her debut TikTok, Dr. Georgeanne Warnock greets her audience with her hair in a towel as she's getting ready for her day. Clearly, the superintendent from Terrell ISD in Texas isn't afraid to be real with her audience. "We are short on substitutes," she tells the camera. "We have teacher shortages. We have all of our central office out subbing. And today, I am subbing in a seventh grade class."
Warnock began the onboarding process for her new role as superintendent in January 2020, only a few weeks before COVID-19 started making headlines in the U.S. But with her community-building plans cut short by impending school closures and social distancing, Warnock knew she had to find a creative solution to connect with her community. As they scrambled to make plans over spring break of that year, Warnock and her then-Director of Communications and Marketing Olivia Rice both hoped that video content could help them connect with their district audience during the early days of the pandemic. Rice imagined well-lit, scripted videos filmed in Warnock's office—but the superintendent had other ideas.
"She sent me a video of herself sitting on the front porch of her rental cabin with a baseball cap on," Rice says. "I hadn't worked with her very long—I didn't know how to say, Absolutely not." But the more Rice watched, the more she realized the power of this authentic, vulnerable approach to messaging. "It just resonated with me so much," she explains. "And if it resonated with me, it was going to resonate with our community."
Although she originally joined TikTok to keep up with her sons, discovering videos from other educators and administrators inspired Warnock to create content of her own. So when she started subbing once a week at schools throughout her district, she used TikTok to share her experience as "The Subbing Superintendent." In recent videos, Warnock also discusses mental health needs in schools, interview tips for aspiring teachers, and the various ways she connects with her community. Scrolling through her profile, you can find TikToks about her personal life as well, including videos of her own children and how she spends quality time with her family.
Even without speaking to her face-to-face, it's easy to see that Warnock cares deeply about her community. More importantly, recording her growing involvement with her district's classrooms on TikTok has ultimately improved Warnock's relationships with her staff by opening new lines of communication. "Documenting my subbing journey has really shifted my relationships as I work in new ways, side by side with my staff," she says. "Now I think more of our staff feel comfortable sharing their needs with us, and they trust that we're going to take action in whatever ways we can."
You may associate TikTok with "devious licks'' or other viral social media challenges, but as Warnock's story proves, the platform could be an extremely valuable tool for your school's social media strategy. Like Warnock, you might even find your own voice on the trendy platform. But should you be using TikTok to engage with your community and build your district's brand? Let's get into it.
Why TikTok?
As you may already know from your students or even personal experience, TikTok is currently the most engaging app on the market. TikTok's average user session is 10.85 minutes—nearly four times that of Instagram. Even though Gen Z—the oldest of whom are now turning 25—uses the platform more than any other group, over half of all active users are over 30. Chances are, a surprising number of students, teachers, and parents in your district are on the app. And considering that its rapid growth has made it the world's seventh-most popular social media platform in terms of users, it's safe to say that TikTok is here to stay.
As a school leader, you've weathered immeasurable challenges over the past couple of years. As your families and faculty learned to navigate in-person and remote learning in tandem, you probably began relying on online communication and social media more than ever. Visibility and accessibility online aren't just essential for building and maintaining your district's current relationships—they're also crucial for marketing your schools to potential families and teachers.
The marketing industry also underwent some pretty dramatic changes during the height of the pandemic. According to research from social content marketing platform Stackla, consumers increasingly began favoring intensely authentic brands that embrace imperfections and the messiness of life, rather than conventional "perfect and packaged" brands. We probably don't have to tell you that appearing relatable during chaotic times is better than appearing unfazed. And because TikTok is so personal and informal, it could help you create a casual, low-risk space for your community to engage with your content. All you need is a little creativity and a desire to play.
Play is a powerful aid for reinforcing positive associations with your schools, promoting your district's culture, and cultivating authenticity. Although it might seem ambiguous, it's actually pretty simple: Incorporating play just means incorporating fun. According to researcher Paul Lopushinsky, an expert in creating positive work cultures, play in the workspace, classroom, and other traditionally formal spaces is associated with higher engagement, bonding, solidarity, and a decreased sense of hierarchy. So when schools incorporate TikTok into their marketing repertoires, they're diversifying their online communications toolkit to include play—and play, in turn, increases a brand's authenticity.
Simply put, highly authentic brands are transparent and emotionally available to consumers. They're also clever, engaging, and playful. With a little patience and consistency, TikTok could help show your community just how genuine and enjoyable your schools are.
Is TikTok Right for Your School?
As much as we love to see schools get creative on TikTok, it's also important to consider whether the platform is right for your district before diving in. Even though TikTok is user-friendly and free, using the app successfully comes with its own set of challenges. For example, learning how to create a high volume of quality content is difficult. And because TikTok rewards frequent posters with higher visibility, posting sporadically won't get you very far. In fact, Kate Rodriguez from Digital Marketing News claims that for growing businesses and brands, "it is a good general rule of thumb to post a minimum of one time per day." Depending on your particular goals, posting every day may not be necessary, but be aware that you probably need to share content at least weekly.
Keeping up with current trends is also time-consuming and requires a certain degree of social media literacy. If you aren't using social media frequently, it's difficult to be "in on the joke" in time to produce engaging content. More than likely, you'll need additional help from your staff, faculty, or even students to keep your account active and current. If your district is well-resourced, you may already have a point person for your socials. But if your district is unable to designate a specific position for managing your online presence, you might end up relying on staff and students who are already spread too thin. Your time, your staff's time, and your students' time are all valuable and need to be considered when weighing the pros and cons of pursuing TikTok for schools.
It may also be a good idea to ask whether your students and parents are interested in consuming information through videos, especially in TikTok's format. TikToks are designed to be short and sweet, but maybe you've learned through experience that your community engages more with long-form videos on your Facebook page or website. Perhaps your families are more responsive to newsletters than videos. In these cases, it may be best to consult with other administrators or staff about whether or not to create a TikTok account. Your faculty knows students and parents better than anyone else; lean on their expertise.
You can also join TikTok without posting content to see if it will be a good communication option for your district. Acclimate yourself to the platform, see how other educators use it, and decide whether TikTok is right for your schools. If it's not a good fit right now, consider revisiting this conversation next year. But if you do make the decision to dive in, the sooner you get started, the better.
Ready to Get Started?
Although TikTok for schools may feel more intimidating than some other social media platforms, its features are intuitive and beginner-friendly; more than 80% of users have posted at least one video. TikTok's format also inherently minimizes barriers between creators and viewers, helping you cultivate strong connections between your district and your community. And for better or worse, with consistency, TikTok's highly sophisticated algorithm will help your content reach your desired audience, especially if you encourage your community to "follow" you.
Perhaps the most attractive feature of TikTok is the "For You" page (or FYP)—the first page you see when you open the app. This is the endless feed of videos produced by creators you may or may not know, about topics you may or may not be interested in. When you follow creators or "like" videos, you tell the algorithm what kind of content you prefer to see.
According to Christina Newberry from social media management platform Hootsuite, the algorithm functions as a recommendation system, in which "no two users will see the same videos…and the videos you see might change over time based on your viewing preferences." Because of this, any video has the potential to go viral; as long as the content is interesting and engaging, it can end up on anyone's FYP.
If you don't already know how to create and upload a video to TikTok, we recommend you start with TikTok support either online or through the app. Plenty of other guides are also available from sources like Hootsuite, Wired, and YouTube.
We also recommend that you explore the app and get comfortable interacting with others' videos before you start creating content of your own. This is a great opportunity to see what's trending at the moment and to get an idea of what to expect once you start posting. It's also not a bad idea to explore the non-education side of TikTok. Take notes; investigate what makes successful content and what flops. Then, once you're ready to start sharing your content, consider following some of these tips:
Being intentional, consistent, and genuine with your presence on TikTok is undoubtedly the most important thing to consider. Like Warnock says, "try to be mindful about maintaining authenticity, and keep it real." Whether you personally create content or encourage your teachers and students to post videos, the benefits are substantial. Take this as a sign—maybe TikTok is for you.
---
Subscribe below to stay connected with SchoolCEO!