Video 101: Know the difference between brand awareness and brand affinity.
Video is here to stay. We take a look at brand affinity and the importance of creating and sharing videos with value, especially now.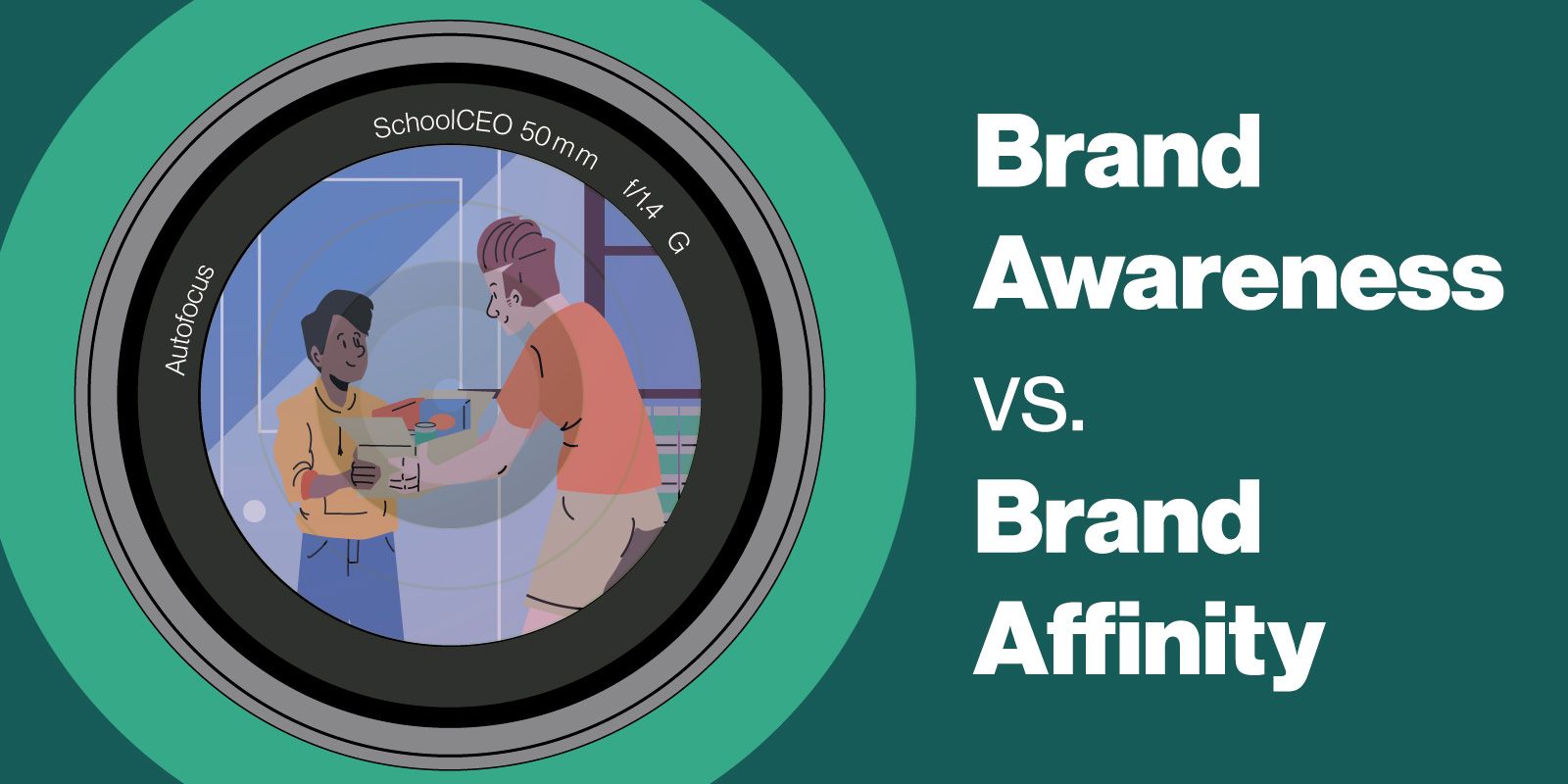 Now, more than ever, video is an important tool for connection—not only between friends and family, but between school leaders and their communities. And video-conferencing apps like Zoom aren't the only way to build connection through the camera. At a time like this, pre-recorded addresses, personalized video messages,  and other video content can keep school leaders visible and present in their communities—even as they're isolated in their homes.
Brand awareness v. Brand affinity
Before you can begin building your video strategy, you need to decide "what growth means for you and your school system," says Kristen Bryant, former head of Strategic Partnerships for video-software company Wistia. What are you hoping to accomplish through video? Are you looking to build greater brand awareness or greater brand affinity?
Brand awareness is exactly what it sounds like: you want people to be aware of your schools. After all, your community has to know your schools exist before it can support them. Charter school leaders, in particular, might be concerned with developing brand awareness and introducing themselves as an option.
But for public schools, you ultimately want to drive brand affinity; you want your community to develop affection and even preference for your brand. "Are people referring their friends to your schools? Is every family having a really great experience? What does teacher retention look like? Is this a great place to work? All those things are really affinity-driven metrics for school leaders," Bryant says.
Video with Value
So what does all this have to do with video? "A lot of video now is being shared on social media, and a lot of that content coming from businesses is for the purpose of brand awareness," Bryant says. "But we think this community aspect of affinity is really the future of video, and you're just not able to do that in two-second clips."
Bryant believes that one of the keys to building brand affinity through video is "understanding that not everyone is going to watch the whole thing." Though the latest marketing wisdom says that shorter videos perform better (two minutes is generally considered optimal), reports from Tubular Insights and BuzzSumo indicate that the top-performing YouTube videos and Facebook Live streams clock in at around 15 minutes.
"What we really care about is that the people who stay actually get value," Bryant says. "If the people who do stay become advocates, people who are really invested in you—that's going to be a more powerful way for you to grow in the long term than chasing after that viral video."
Wistia doesn't ignore the kind of shorter content meant to drive brand awareness. They post short ads on Facebook, Twitter, and even LinkedIn. But they're not afraid to make longer videos geared toward driving brand affinity, which are hosted on their site. "If you're on our website, we want you to spend time with us," Bryant says. "We're doing longer-form videos so that you can spend time with the brand and get to know us better."
At its best, video is more than just a way to communicate. It's more than a way to spread brand awareness. It's a window into your school culture, "an onramp for people to feel like they can get to know you," Bryant says. And the more they know you, the more your audience will love you.
---

SchoolCEO is free for K-12 school leaders. Subscribe below to have a digital copy of the most recent edition of SchoolCEO sent to your inbox.