Where Social Media Falls Short
...and how your website can help.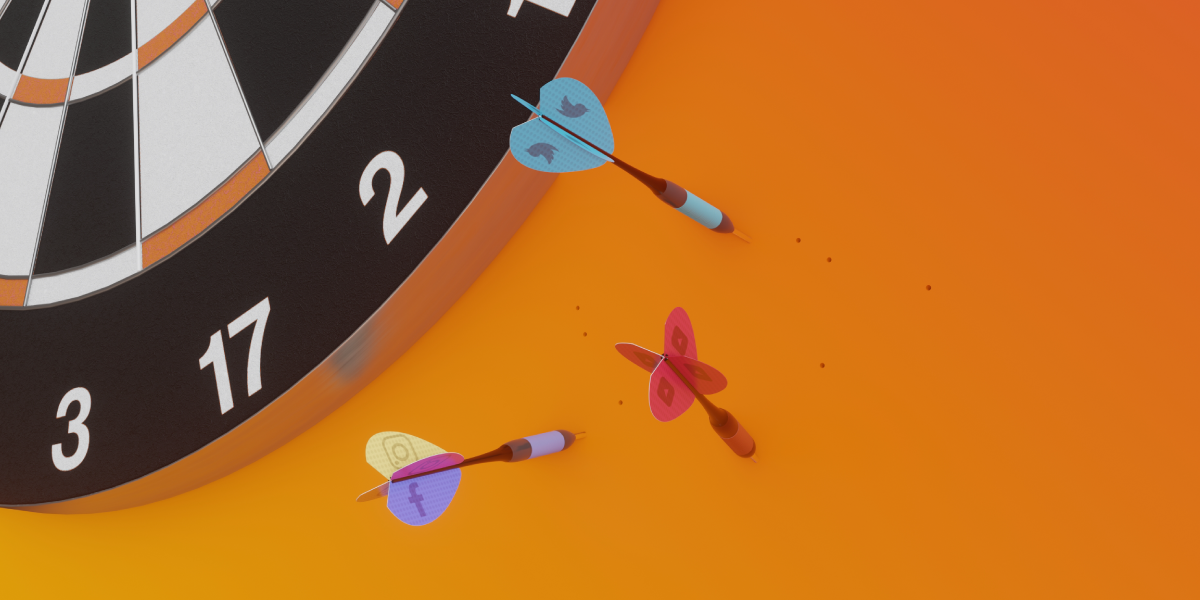 When members of your community need information about your district, where do they go? Do they turn to teachers, call the front office, reach out to other parents? Or—more likely—are they looking online for help?
You already know the advantages of using social media to connect with families and staff, share stories, or build your brand identity. But are you putting the same amount of care and attention into your website? Where can parents find your ADA policy, parking permits, or bus schedules? What about your calendar, enrollment forms, or career opportunities? Your community should be able to find all this information—and anything else that doesn't quite belong on social media—by visiting your website. Here, we'll explore the areas where social media for schools falls short and make the case for prioritizing your district website as your most important communication resource.
Brand Management
There's no doubt that social media can be extremely advantageous for building your district's brand. Posting photos of pep rallies, talent shows, and athletic events is a great way to generate positive associations with your district's name. It also gives your families the opportunity to share your content with their own personal networks. But while this process of sharing and being shared is important for establishing your brand, social media is not always the appropriate place to share other information that your families, staff, and prospective employees need.
For example, it's probably not practical to share printable PDFs of registration documents to your socials. Instead, you might post a photo from last year's first day of school, captioned with a reminder of an approaching registration deadline and a link to—you guessed it—a "Documents" page on your website. Facebook, Twitter, and Instagram are great tools, but at the end of the day, your website is the core of your brand identity. Whenever possible, you should be using social media to redirect people to your site.
Unlike social media marketing for schools, your website can tell the whole story of your district's brand at one time, in one place, rather than piece by piece as content is sorted through an algorithm. On your website, visitors aren't distracted by content from other accounts or pages. In other words, your website can illustrate the totality of your district's brand, culture, and values without engaging in overly performative behavior to boost likes—as you might feel inclined to do on social media.
Exclusion
When you make your socials primary sources for necessary information, you may unintentionally be blocking families who don't use social media. Even though it seems like everyone's online these days, 28% of adults don't use social media at all, according to Pew Research Center. That means that if you're using Facebook and Twitter as your primary communication channels, you're leaving a considerable portion of your community in the dark. Plus, features like Facebook groups may impose additional degrees of exclusion, especially if invitations are required in order to view or interact with content.
That's where your website comes in handy. There, anyone with internet access can browse your content without needing to create an account. And as consumers become increasingly concerned about privacy, data tracking, and social media's impacts on mental health, your website can be a safe and secure space for your district's families.
Control
Even though social media platforms have a range of advantages and rewards, they're still third-party communications tools and should be treated as such. Facebook, Instagram, and Twitter will always have the last say over what content can or cannot be shared on their platforms, who sees what information, and which stories or posts take priority. All of these variables are beyond your control. But on your district's website, you decide where and in what order your information appears. Websites also offer districts a broader range of customizability than social media platforms do; at a glance, your socials may not look much different than those of competing districts.
Your website is also a place where your community can find information without the excessive noise of social media. For better or worse, your school district's social media might draw a lot of attention, which could invite trolls and conflict into your online spaces. And if your socials become spammed with irrelevant comments and counterproductive dialogue from community members or outsiders looking in, you may lose control over your district's narrative indefinitely. This, in turn, could compromise your district's reputation.
Social media for schools is a powerful force that brings communities together by diminishing barriers between individuals and groups across time and space. It allows you to share information and stories about your schools playfully, in a way that has the potential to increase community engagement with your content. But social media can also be a highly toxic space, and your families should not be forced to interact with these platforms to access information about your district.
The goal here isn't to scare you out of using social media. Rather, we encourage you to utilize social media as one of many communications tools—as opposed to relying on social media as your primary platform. Families should trust that they can follow your socials for content about your schools, but Facebook, Instagram, and Twitter should never replace your district's website.
When families need to find lunch menus, details about after-school programs, or course catalogs, they should be able to find that information all in one place online. And they shouldn't need to take on privacy risks, sign up for an account, or accept an invitation to access it.
We don't mean to imply, though, that managing a website is a piece of cake. Each element of your total marketing and communications strategy takes quite a bit of thought, effort, and time. But in the end, your website provides you and your families with a sense of security, control, and functionality that social media can't offer. It's your website—not Facebook—that should be the end-all-be-all source of information about your district.
---
Subscribe below to stay connected with SchoolCEO!