Five lessons on influence I've learned as a superintendent
Guest writer Dr. Mitzi N. Morillo gives her take on authenticity and influence.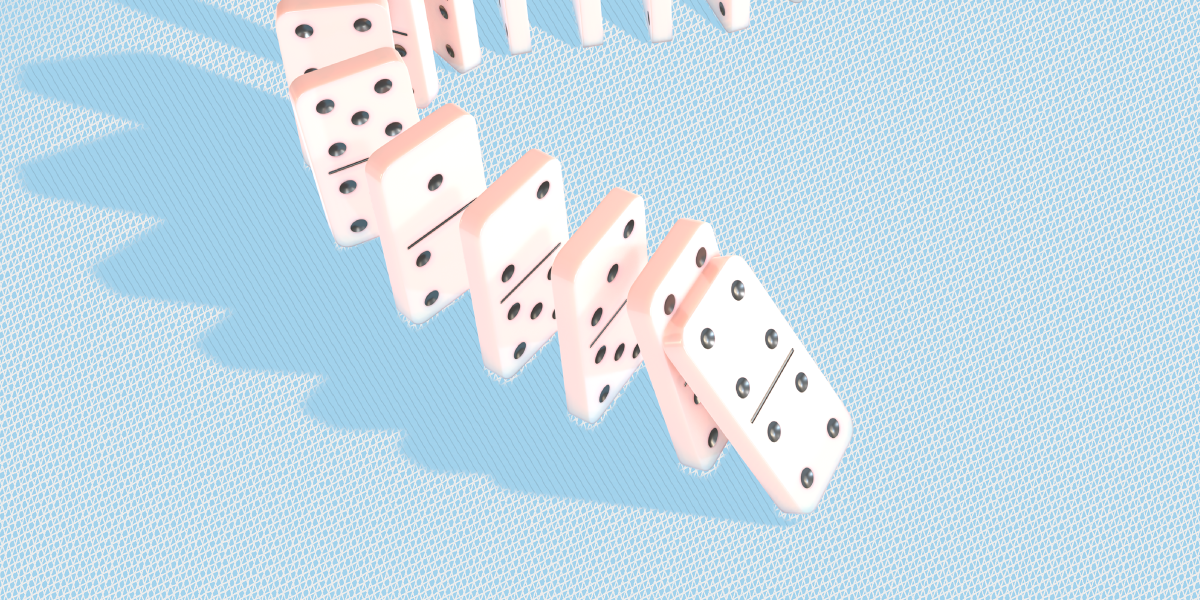 With 35 years in education, Dr. Mitzi N. Morillo has a deep understanding of influence. Her 16 prolific years as a classroom teacher in schools across the country taught her the value of both seeking and sharing opportunities—especially as a woman in education. She fine-tuned her authentic approach to leadership as principal of a one-school district, which prepared her for and propelled her to district leadership. Now, as the superintendent of New Jersey's Mendham Borough School District, Morillo leads with a keen eye fixed on the future—and on future leaders. Here she shares five lessons she's learned about the power of influence and the importance of encouraging and empowering those following in her footsteps.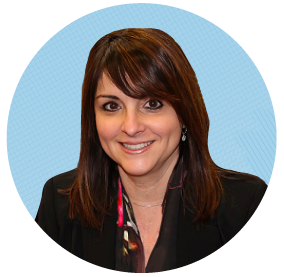 #1: Your experiences influence who you become.
I recently visited my childhood home in Puerto Rico to celebrate my father's 90th birthday. While there, I was surrounded by vivid memories of the early experiences that influenced the foundation of my leadership. Even though my parents didn't have college degrees, they taught my siblings and me the value of education. They were our first teachers, our influencers—and the experiences they gave me helped shape who I am as a leader.
My father worked for the United States Postal Service, starting as a third-shift processing clerk and moving up to a station manager, even though he'd left college to join the army. He taught me to balance hard work and high expectations while caring for a team. I still remember how he planned activities for his employees and their families—his way of reinforcing that family always comes first. He was also a math genius, and he used his skills not only to help with our homework, but also to give him an edge at the domino table.
My mom, on the other hand, is the one who made our house a home—and the one who taught me how to overcome fear. Most people consider driving in Puerto Rico to be an extreme sport, but I remember her taking driving lessons in her 40s just to get my brother to kindergarten. She was fearless and had a competitive spirit, which made her an excellent partner for my father's domino games.
My family moved from Brooklyn, New York, to Puerto Rico when I was 4 years old. Because my dad worked for the post office, I attended a Department of Defense school where all the classes were taught in English. There were no ESL classes. So my mom started speaking to me in English at home—something we'd never done before—to help me do better in class.
Both my parents—and my extended family—did whatever it took to give us the best education possible. We can't give you money, they said, but we can give you an education, and that will be your inheritance. Now my sister is an architect, my brother is an attorney, and I've been the superintendent of Mendham Borough School District in New Jersey for nearly a decade. All of that is because of their influence.
I frequently say: You are who you are because of your experiences. And I know that I am who I am because of the meaningful and encouraging childhood my parents gave me. As a superintendent, I want all my students and staff to have genuine experiences that influence who they are and who they'll become.
#2: Encouraging the potential in others influences the future.
What's funny is I never imagined going into education. My family thought I'd be a doctor—I even got a degree in biology. My goal was to eventually attend medical school and become a psychiatrist.
But after my husband and I graduated from college, we got married and moved to El Paso, Texas, where he was stationed in the military. There weren't many jobs in that area for someone with a biology degree, so I took a role at a local community college helping nursing students in calculus, biology, and chemistry. As it turned out, I was pretty good at it, so I got the opportunity to work at a second campus. That's where a program director told me I should consider enrolling in an alternative certification program for teachers. So I went for it.
I chose to get certified in bilingual education. When asked what grade I would prefer, I decided on kindergarten because I believed it to be the easiest. But I quickly realized how wrong I was. Everything you need to know is taught in kindergarten.
Fortunately, I was able to complete three teaching certifications—ESL, middle school science, and gifted and talented—while following my husband's career around the country. Over the course of 16 years, I ended up teaching every grade from pre-kindergarten through eighth. The experiences I gained in the classroom are so beneficial to me now as a superintendent. When I observe teachers, I can support them by speaking from my own experiences.
If that program director years ago hadn't seen and encouraged my potential, I wouldn't be where I am today. Now, in my own leadership, I try to honor that example. When you recognize someone's potential, you should guide them to their next opportunity, even if you'll have to replace them once they move on. You owe it to them and to the profession.
That's the thing about being a school leader. So much of your job has to do with supporting the people around you. Throughout my career, I've been fortunate enough to meet administrators along the way who provided me with so many opportunities to grow. They taught me what to do and, more importantly, what not to do. Now, I get to be that person for others—I get to be the one recognizing their potential, encouraging them, and helping them grow and learn.
#3: Don't let the wrong influence compromise your authenticity.
The desire to effect change beyond my classroom walls is what propelled me into administration. I earned a second master's in educational leadership and became a principal. I quickly recognized, though, that moving into administration as a woman would require a skill set beyond education and experience.
In preparation for my first interview for an administrative position, I asked one of my education professors for advice on landing the job. He suggested pulling my hair back, skipping the perfume, limiting my makeup, and wearing pearls. It was bizarre. I've never even owned pearls. That's not who I am. I remember thinking to myself: What am I going to do if I get the job? I couldn't show up every day pretending to be someone I'm not. It goes back to authenticity—I am who I am. If I'm not the right match, I don't want the job.
Upon securing my first administrative position, I was contacted by a local reporter for a quick interview that would introduce me to the community. After the call, I felt uneasy—and rightfully so. The headline the following week read: New principal brings high hopes and high heels. I worked so hard to get where I was, and she made the story about my shoes.
I've never heard anyone talk about what a male administrator is wearing. Never. It's one of those things that women in leadership have to deal with that men don't. Needless to say, I learned to be more discerning about whose advice I sought and who I invited to tell my story.
Sometimes, as a superintendent, you lose your humanity. People view you as your position, especially if you're a woman. But I don't want to just be my job. I'm a complex person. I'm a mother, a wife, a daughter. I'm a lifelong educator. I can view my work through the lens of a parent, through the lens of a teacher.  All those things are true at the same time.
The truth is that every part of who I am helps me as a leader—and I don't want to sacrifice any part of myself to fit someone else's view of who I should be. I don't want to let the wrong influence compromise my authenticity.
#4: Influence has to do with people—not with their titles.
Throughout my career in education, my leadership lessons have come from great, albeit nontraditional, leaders. These weren't always the people with the most impressive titles—but they were the people who had strong relationships with those around them.
Interrogated by the building custodian, who thought I was a student and not a student teacher, I learned early that many custodians are the first layer of security and discipline in a school building.
I also fondly remember one school secretary who always had a chair next to her desk—and that chair was rarely empty. She would either provide a listening ear or give you a swift kick in the pants when necessary. Looking back, I realize that she was responsible for the climate and culture of that school. She taught me that respect must be earned and imparted at every level of an organization.
When you go into administration, you go because you want to have a greater impact. Everyone says that. But when you take on a role like superintendent, you tend to not be as connected to students, teachers, and parents as you were when you were a teacher or building administrator—and that can be hard. When you're the one making tough decisions, it can be difficult for people to see you as a person and not just the position.
But not always being seen has made me realize how important it is to see others as individuals. Just like we want to be seen as more than our positions, we have to see others the same way. We must see everyone as an individual—as a human being—and recognize their capacity to make a difference, regardless of their title.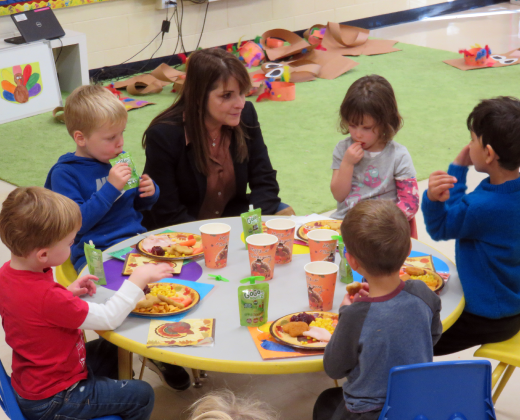 #5: You never know how far your influence will go.
As I begin my 10th year as a superintendent with 35 years in public education behind me, it's impossible not to reminisce upon the influencers in my life and their role in my leadership style. I also can't help but think ahead to the future of education and my role in influencing what comes next.
Today, being an influencer has its own meaning on social media—but that type of influence is usually temporary. The world of social media is fast-paced and often shallow. Your popularity can fluctuate wildly in ways that you likely have little control over. As superintendents, though, our influence is lasting. It's like a domino chain that stretches on for miles. You impact one person, they impact someone else, and they impact someone else—and that chain of influence can last for decades. You just never know how far your influence can go.
So how do we make sure we're using that influence wisely? It goes back to acting on opportunities to encourage and mentor others. In the back of my mind, I've always thought: If someone helped me along the way, then I owe that help to someone else. I work with some excellent leaders, and I always try to bring them along. If I see potential in someone, then I try to provide them with professional development. I want to make sure we have the right future leaders, and I have a responsibility to identify those with potential, who really want it, and help move them forward.
But the type of influence we have also has to do with the quality of our leadership. Are we the kind of leaders who restore hope and reignite passion in our communities? Do we have strong core values and clear purpose to guide us through trying times? Do we demonstrate caring and invoke others to care? If we can honestly answer yes to all those questions, we're creating the type of influence that will last.
t takes time and sustained effort to become this kind of influencer. But education is at a turning point, and now more than ever, we need authentic, courageous leaders who are willing to write their own stories. We need the kind of influencers who will lead us toward a brighter future.
---
Originally published as "The Domino Effect" in the Spring 2023 issue of SchoolCEO.
---
Subscribe below to stay connected with SchoolCEO!