School Rebranding Lessons from the Private Sector
We turn to the business world to find out what to do—and not do—as you roll out your school's rebrand.
A successful rebrand involves a massive internal overhaul of your brand assets, not to mention training employees on your new brand and promoting it to your broader community. But most importantly, rebranding your school means change, and change is often scary for organizations that have long histories of tradition—such as school districts.
However, when rebranding works, it can powerfully impact your schools. Done well, a rebrand can help boost low enrollment numbers, attract the right talent to your district, and reenergize community engagement.
There are many reasons why school districts rebrand. One of the most common is growth. If your district has outgrown its original mission or purpose, it's probably time for a change. According to leading marketing authority Hubspot, "If you're considering a rebrand because your company's vision, mission, values, and market are no longer reflected in your brand, then a rebrand might be the right decision."
Consolidation may also necessitate a rebrand. If your schools have consolidated with another school system, your brand identity should reflect and honor every school in your new, united district. Other districts may also choose to rebrand in response to a public relations crisis.
Whatever the rationale may be, school leaders can learn a lot from the private sector about what they should (and should not) do when it comes to rebranding. Let's take a look at a few private sector examples and discuss some helpful strategies for leading a successful school rebrand.
Listen to and be honest with your audience.
Today Domino's is the largest pizza chain in the world. But in the early 2000s, the company had a reputation for serving some of the worst pizza on the market. "We did consumer tests," former Domino's CEO Patrick Doyle told Bloomberg Businessweek. "If they knew the pizza was Domino's, they actually liked it less than if they just thought it was a random unbranded pizza. We had somehow created a situation where people liked our pizza less if they knew it was from us. So yeah, that was a problem."
That's why, in 2009, Domino's took a big risk: They told the truth. "We decided we were really going to roll around in it," Doyle told Businessweek. "We're going to make sure people understand that we heard them, we get it. The pizza wasn't good enough." Thus began "The Pizza Turnaround."
Domino's went back to the drawing board, revamping everything from the quality of their mozzarella to the flavor of their marinara sauce. They'd heard over and over that "the crust is like cardboard," so they experimented with using higher-quality flour. And their new recipe yielded positive results. In a national taste test, Domino's beat both Papa John's and Pizza Hut.
But the success of their campaign was about more than adding garlic butter to the crust. It was about prioritizing transparency. As part of "The Pizza Turnaround," Domino's released a video showing all the tactics they had previously used to manipulate and stage their advertising photos—from adding enough cheese to get the desired "cheese pull" to drilling pepperonis into place. They even committed to using customer-submitted photos in future advertisements as an accountability metric. A few years later, Domino's also changed their logo and dropped "Pizza" from their name, intending to make their brand so recognizable that their logo could stand alone without any text—as it can now.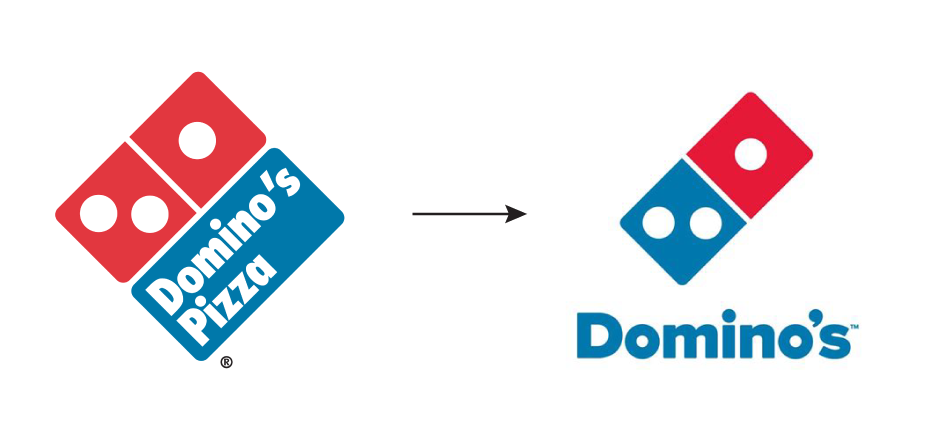 Domino's rebranding story highlights this key takeaway: Listen to and be honest with your audience. For Domino's, this meant owning up to where they'd fallen short of their customers' expectations. Maybe your district has faced a recent PR crisis and your leadership team is having hard conversations about how to move forward. Take it from Domino's that this crisis could be your next opportunity.
And even if that's not the boat you're in as a school leader, it's still important to have a clear understanding of what your community expects from the district and whether or not those expectations are being met. That's because, as we learned from Domino's, there can be a disconnect between the service you think you're providing and the way that service is viewed by the community at large.
So what does your community value? Are those priorities evident in the stories your district tells about itself? The power of listening to and observing your audience—and acting on their evolving priorities—cannot be overstated. While your community may currently prioritize traits like individualism and personal growth, these priorities may shift over time. Try taking a step back, observing your brand from an outsider's perspective, and asking yourself, Does our reputation in the community match the image we have of ourselves? If not, it's probably time for a change.
And if you're not sure how your community feels about your schools, this is a great opportunity to ask them. Consider periodically or annually sending out a communitywide survey to gauge sentiment. Ask your audience questions like: How does our district's brand make you feel? What are our district's strengths? What are our district's values, and do you feel like we accurately represent these values? Asking questions like these can help you determine where your brand stands and whether you need to rebrand.
Your internal stakeholders should be a part of your school rebrand.
Your external stakeholders aren't the only people you should listen to when determining whether your district needs a rebrand. You also need to talk to your internal stakeholders: your teachers, principals, and support staff. Not only will these employees be directly impacted by a rebrand, but they spend every day interacting with your students and families—meaning they also have their fingers on the pulse of what those groups want.
We can learn a thing or two about listening to internal stakeholders from Taco Bell. The fast food chain has launched several successful marketing campaigns in years past—like their infamous "Fourth Meal" campaign, which appealed to their fanbase of late-night snackers. At least part of that marketing success is due to their history of listening to their franchise owners.
A few years ago, franchise owners Jeff and Lee Engler of Border Foods in Minnesota noticed a problem with their Taco Bell drive-thrus. When lines were too long, cars would turn away in search of faster food options. The Englers felt they needed to give customers what they wanted: speed and convenience.
So the Englers brought a radical idea to Taco Bell corporate: a new skip-the-line concept called "Defy." The new restaurant would be a two-story building with four drive-thru lanes dedicated to mobile and takeout orders. Taco Bell greenlit the project, and the first Defy drive-thru opened in the summer of 2022 in Brooklyn Park, Minnesota. It has since become a huge hit with customers.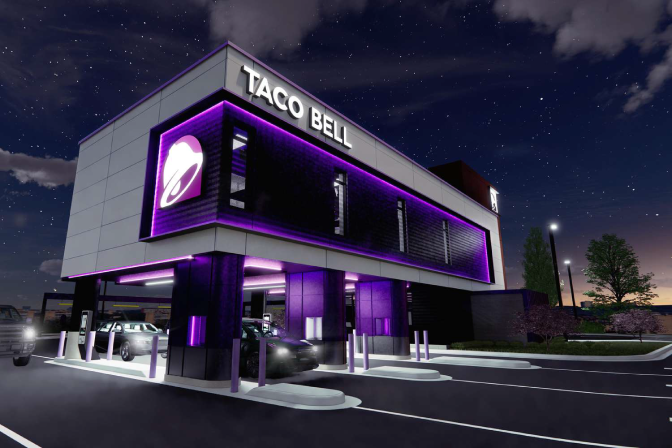 Taco Bell President and Chief Operating Officer Mike Grams credits much of the company's success to their franchise owners. In his view, franchise owners are closer to customers, so they know what their audience wants and needs more than corporate employees ever could. It's no wonder Taco Bell has snagged the top spot on Entrepreneur Magazine's Franchise 500 for three years in a row.
Taco Bell's story is a great reminder that your internal stakeholders understand your audience best. While you don't have franchise owners running your schools, people like your principals and teachers act as liaisons between you and the families in your district. They're in the weeds with families and community members, day in and day out. Principals, in particular, understand the pressing concerns and priorities of families and teachers. They're also a valuable voice when it comes to long-term strategic planning.
Whether you're on the fence about rebranding your school or have already begun the work, involve your teachers, staff, and principals in the planning process. Hold a lunch-and-learn or dedicate a staffwide meeting to discussing your brand. Treat it like a brainstorming session—make it creative and fun.
The purpose of this meeting is simple. Seek to ask questions, listen, and understand the needs of families in your district. Try setting a few ground rules, such as: No suggestion or idea will be shut down. A successful brainstorming session where all voices are heard will not only pay dividends for your rebrand, but also make your internal stakeholders feel seen and valued.
Keep your community aware of your plans.
The best rebrand success stories always have one thread in common: clear communication. That means keeping your community in the know at all times. As your launch date approaches, think through how you're going to share the news with your internal and external audiences. This might include an official press release, social media posts, and a newsletter, among other communications.
Slack, a popular communication tool for businesses, announced its rebranding initiative in January 2019 through a press release on its website. The release outlined all of the reasons the company had decided to launch a rebrand centered around its logo. Slack's old logo displayed many different transparent colors that didn't translate well when used on certain backgrounds. "It was extremely easy to get wrong," they admitted. "It was 11 different colors—and if placed on any color other than white, or at the wrong angle... it looked terrible."
The reason for Slack's rebrand was clear: functionality. The company needed to create a logo that would not only carry the essence of who they were, but also look great across all backgrounds and devices. In regards to the new logo, the company wrote, "It uses a simpler color palette and, we believe, is more refined, but still contains the spirit of the original. It's an evolution, and one that can scale easily, and work better, in many more places."
Slack even ended their press release with a general timeline of their rebrand's rollout. Keeping their audiences' feelings top of mind, they made it clear that the visual elements on their website, product, and advertising channels would change over the course of the following two months.

It may seem trivial to go to such great lengths to communicate your district's rebrand, but in doing so—just like these private sector businesses—you're helping to prepare your audience for the changes that lie ahead. As we mentioned in the beginning, change is hard, especially if people are caught off guard by it. According to Rosabeth Moss Kanter of Harvard Business School, surprise is one of the top reasons people resist change. "Decisions imposed on people suddenly, with no time to get used to the idea or prepare for the consequences, are generally resisted," she wrote in Harvard Business Review. "It's better to plant seeds—that is, to sprinkle hints of what might be coming and seek input."
Press releases on your website and social media posts are great ways to warm your community up to change and avoid resistance in the long run. In the midst of planning your rebrand, set aside time to write a thoughtful press release for your website and discuss when to publish it with your team. You'll also want to craft several social media posts about your rebrand and post them before and after your launch date.
Just like Slack, you have options. You don't have to update your visual assets all in one sitting if you don't want to. You could take a gradual approach and update your website, app, and social media channels slowly, over the course of a few months. But before you release a PR statement or post on social media, make sure your internal staff knows about your school district's rebrand.
Authenticity is key when rebranding your school.
Now that we've discussed a few best practices for rebranding, let's talk about what you shouldn't do. Perhaps one of the most notoriously unsuccessful attempts at rebranding in the private sector comes from clothing retailer Gap, Inc.
After the 2008 financial crisis, Gap sales began to plummet, and stock prices dropped by over 40%. The company knew they needed to act fast, but their solution ended up hurting them far more than it helped. They crafted a plan to change their famous logo—a blue box with "GAP" in capitalized white letters—which had represented the brand for more than 20 years. They would replace it with a new, "more contemporary" iteration that instead displayed the word "Gap" in black Helvetica font with a small, blue box in the upper right corner.
The rebrand came seemingly out of nowhere on October 6, 2010. Without a press release or other warning, the new logo was suddenly added to Gap's website and social media pages. And the internet wasn't having it. Consumers and designers alike slammed the new look and the sudden change. A "Make Your Own Gap Logo" website, where designers could post their own parodies, began to trend. Someone created a protest Twitter account called @GapLogo that quickly gained around 5,000 followers. Amidst the ongoing backlash, Gap reverted back to its previous logo on October 12—just six days after the surprise rebrand.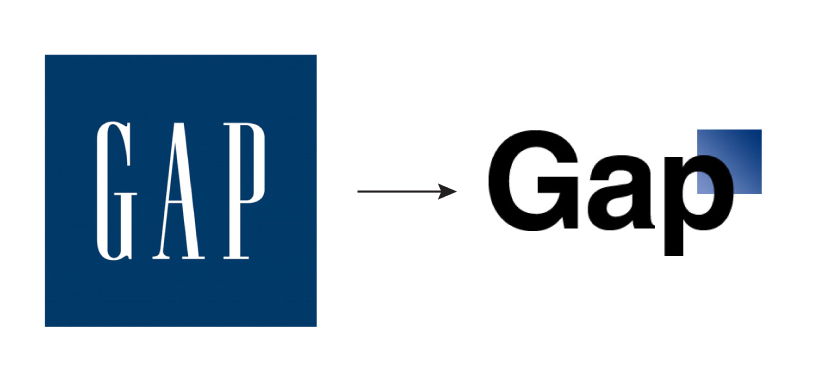 So what exactly went wrong with Gap's rebrand, and what can we learn from this unfortunate flop? First, Gap rebranded for the wrong reasons. Plummeting sales and stock prices were key indicators that something needed to change. But rather than looking inward and reflecting on what they could do differently, Gap took the fast and easy route. Instead of connecting with their core audience, they focused on their visual identity. Unfortunately, the change was only skin-deep, and consumers weren't fooled.
Gap's story is a reminder that successful rebrands start from within, with your internal systems and processes. There's a common misconception that brands should never rebrand in response to a PR crisis, but this simply isn't true. Bad things happen, and sometimes the best solution is to start fresh with a brand makeover. But the change must be—at its core—genuine.
As Forbes Agency Council member Danielle Sabrina puts it, "It's important for companies and executives to take a hard look at what caused the crisis in the first place. Like people, brands are always growing and evolving, so there's nothing wrong with missing the mark as long as it's clear that there's a true course correction."
Consumers are quick to call out brands that don't appear authentic, so if your district is rebranding due to a public relations crisis, take this lesson into consideration. Unlike Gap, Domino's shared how they were evolving internally to meet the everyday needs of their consumers. But Gap left their audience in the dark, which ultimately led to mistrust. Authentic, internal change—along with a thoughtful communications strategy—can pay dividends for your rebrand.
Secondly, Gap lost sight of their target audience. People love Gap because their clothes are affordable, timeless, casual, and comfortable. But at the time, Louise Callagy, a spokesperson for Gap, said the rebrand represented the retailer's evolution from "classic, American design" to "modern, sexy, and cool." The underlying problem was that people didn't want Gap to transform into a modern, sexy brand. They wanted the classic American brand that everyone already knew and loved.
In the heat of a public relations crisis, you might be tempted to change your district's entire identity. But oftentimes, people aren't looking for your values to shift—at least not drastically. "Don't rebrand because of the PR crisis. Rebrand because your brand stands for something important," writes Solomon Thimothy, another Forbes Agency Council member. "A PR crisis is an opportunity for you to stand for your brand's values, and rebranding may strengthen those values. The events that come after rebranding will then have to focus on the authenticity of your brand wanting to make things better instead of on rebranding your company from scratch."
The solution to public backlash is sometimes more straightforward than we think: Share how you're working to address the misstep, and use the moment as an opportunity to strengthen your existing values.
It can be hard to know if your district should rebrand. Maybe you inherited an outdated brand that your community has strong ties to, but you know in your gut it's time for a change. Maybe your district is consolidating with other schools that want to maintain their individual identities, but you feel like a rebrand would bring your schools closer together. Deciding if—and when—you should rebrand is by no means easy.
That said, if you decide to move forward with rebranding your school, keep hospitality, communication, and authenticity at the heart of the process. Remember to prioritize and listen to your audience. When your brand is built around your school community, it can endure the redefining process.
If your district is ready for a rebrand, take it as a good sign; change is a necessary part of progress. And the work of rebranding is never really over. After all, your district is constantly evolving. Rebranding is a reflection of that change; it's an opportunity to learn, reconsider, and ultimately, grow.
Originally Published as "Rebranding Lessons From the Private Sector" in the Fall 2023 SchoolCEO Magazine.
---
Subscribe below to stay connected with SchoolCEO!