Showcase your location on your school website.
Location is a major factor in teacher recruitment and school enrollment. Are you marketing yours effectively?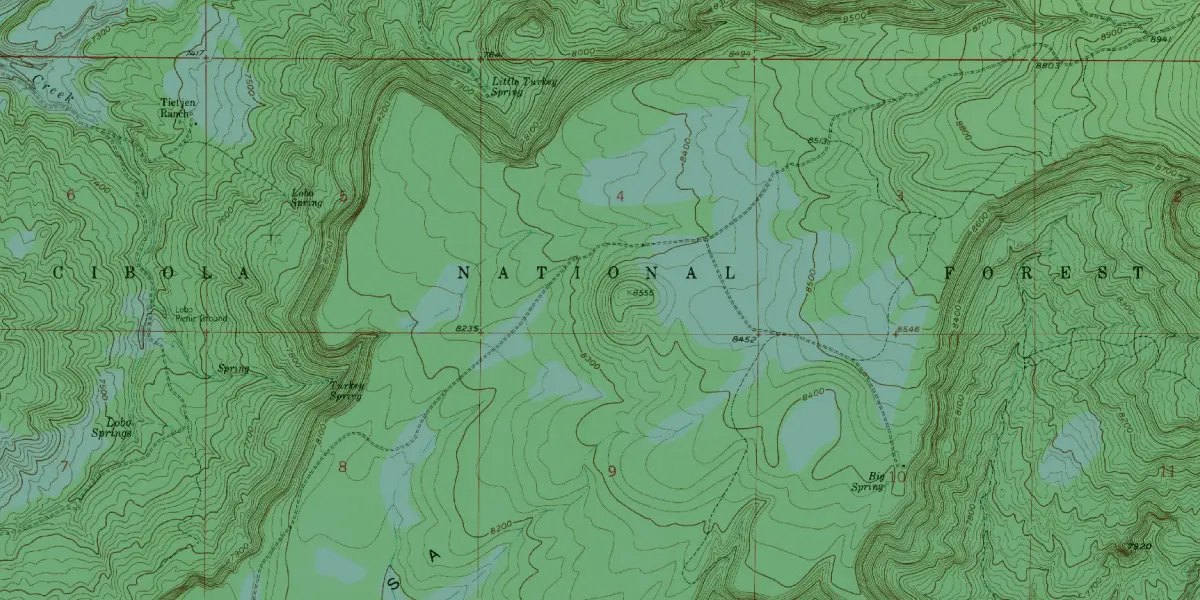 Whether your school district serves the suburbs, sits within a thriving metropolis, or is surrounded by sprawling countryside, location is everything. Where you are not only informs the kind of students and families you serve, but also the kind of talent you attract. In our 2023 study on teacher recruitment, we found that if you take salary and benefits out of the equation, location is the most important factor educators consider in determining where they'll teach.
When educators join a new school district, they're often joining a new community. They could be commuting from the next town over or relocating completely. No matter their age, job seekers aren't just looking for open positions in your district—they're also looking to get a sense of your community, school culture, and environment. They're looking for their new home.
Unfortunately, in our 2022 research study "The What and Why of School Websites," we found that only 41% of district homepages "acknowledged, referred to, or provided information about their greater communities." We also discovered that smaller districts were less likely to feature important characteristics or defining qualities about their communities and locations on their school websites. Given the current state of education—with teacher shortages sweeping the country and enrollment in certification programs on a steady decline—now is the perfect time to tout each and every advantage your schools have to offer, including where you are and what makes your area special.
Spotlight your community culture.
When it comes to recruiting teachers, there's no better place to start than with a focus on community. You want future employees to be enticed by the culture and lifestyle your district can offer, but you should also provide incentives to live in the area that aren't work-related. A potential hire may love your school culture, but not know enough about your neighborhood or town to take the risk of moving somewhere unfamiliar.
That's why it's also a good idea to provide as many resources as possible about your area's features—the proximity of your district to quality healthcare, outdoor recreation areas, or even shopping. Future employees are looking for places they can thrive both at work and in their personal lives, and it's up to you to show them that your district meets those needs.
For a solid example, we look to the School District of Lee County in Florida. This 94,000-student suburban district has found a uniquely helpful way to make sure their online visitors know exactly what their area offers. When you visit the recruitment page on Lee Schools' site, three resource links are prominently featured: "Live," "Work," and "Play." Above these three buttons, a slideshow automatically scrolls through pictures of locals enjoying life in the area.
Visitors who click "Live" are taken to a page on the district site titled "Moving to Lee County," which functions as a guide to living in the area. This page includes links to school district salaries, details on housing and rental costs in the area, home-buying resources, a map of the county, and even links to utility providers. Also included here is a breakdown of living costs categorized by specific neighborhoods, as well as a link to information on local voter registration.
In many situations, potential employees will be moving with their families—including spouses who may also be looking for work. Naturally, the "Work" button takes visitors to a page linking to job opportunities in Lee Schools. But the district's recruitment page also includes links to job openings for the city government as well as for Lee Health, the largest healthcare system in the area. Along with these resources, Lee Schools provides a linked list of local colleges and universities for those pursuing or continuing higher education.
Finally, the "Play" button directs users to a page containing links to local attractions and points of interest. From art galleries, restaurants, and entertainment venues to places of worship and volunteer organizations, this page makes sure that anyone interested in working in Lee Schools knows exactly what's waiting for them in their potential new neighborhood.
Take advantage of where you are.
Location poses a unique issue for rural and small-town schools in particular—they may feel as if their areas have fewer selling points than larger cities. However, pandemic-era trends suggest that more young professionals are moving to small towns for their affordability and comfort.
If you don't have big-city amenities, there's no need to worry. Play up your small-town feel and close-knit community to recruit teachers. Discuss the low cost of living in your area. Mention your short commute to a major city or the beautiful state park just down the road. There's always a reason to love where you live, so make sure prospective employees can get a good sense of that from your school website. After all, many people leaving large cities are intentionally looking for more space and a variety of available housing options.
Sometimes, your strongest selling point may be as simple as the natural beauty around you. Grants-Cibola County Schools serves more than 3,000 students in rural northwest New Mexico. Just about 80 miles west of Albuquerque, this medium-sized district is proud to showcase the beauty and uniqueness of their surrounding area. On the homepage of Grants-Cibola's website, visitors are immediately greeted with a slideshow featuring the many points of interest in and around the district, including its attractive spot on Historic Route 66. Grants-Cibola does a particularly good job of highlighting the many natural and historic wonders of the area—from mountains, canyons, and volcanic craters to sites like Acoma Sky City and El Morro National Monument.
"If you're a nature lover, this is the place to be," says Stephen Brown, SIS specialist and PR rep for Grants-Cibola. "To me, it was a no-brainer to include our locale and the surrounding areas on our website. The strategy was to highlight our area to recruit potential employees and even families who might be considering bringing their kids to our schools and making this area their home."
Fort Davis ISD in West Texas uses a similar approach to show off their sprawling rural locale. The homepage for this 200-student district includes a slideshow showcasing the surrounding mountainous ranching community, along with a beautiful snapshot of the small town itself. However, the district goes one step further to point their visitors to local attractions. If you scroll toward the bottom of their homepage, you're met with an "Our Community" section, which has clickable photos that link to places like Davis Mountain Park, the Fort Davis National Historic Site, and a local observatory.
"We intentionally wanted to showcase the scenery and other places of interest," says Fort Davis superintendent Graydon Hicks. "This is a beautiful spot and the weather's beautiful here, too. We have unique things in our area that are nowhere else in the state—so that's how we can make people look at us instead of somewhere else."
Make the invisible visible.
Since location is such an important decision-making factor for any job candidate, you should be selling your area and its culture along with your schools. Even if your district isn't in the nation's most exciting locale, it surely has a few selling points and local attractions—hype those up with photographs, details, and links. The more positive things your prospective new employees know about your area, the better. After all, only 41% of districts are acknowledging their communities and locations on their school websites. That means doing so can help you really stand out from the crowd and attract more applicants.
To take things one step further, let your stakeholders share stories of life in your district. This could be anything from teacher and student testimonials to a video detailing what life is like in your area. In one of their YouTube videos, Washington's Ridgefield School District features a couple who has lived in the area for decades. They talk directly to the camera about life in the district and raising their kids in Ridgefield schools. Providing this personal glimpse into life in your district is a surefire way to garner interest from prospective candidates, or at least help them understand what's to love about your community.
In the end, you're not just asking potential employees to work in your district. You're often asking them to start a new life—and they need to know what that life could look like. So show off those rolling hills and country highways. Promote your parks and performing arts centers. Let those who live, work, and learn in your district speak for you. More than anything, make sure you're telling your future employees what your community already knows—that your district is a great place to call home.
Originally published as "Local Leverage" in the Winter 2023 edition of SchoolCEO Magazine.
---
Subscribe below to stay connected with SchoolCEO!