Smarter Not Harder
Teacher and Digital Content Coordinator Randy Dorsey is using homegrown marketing to share the success story of Ohio's Grant Career Center.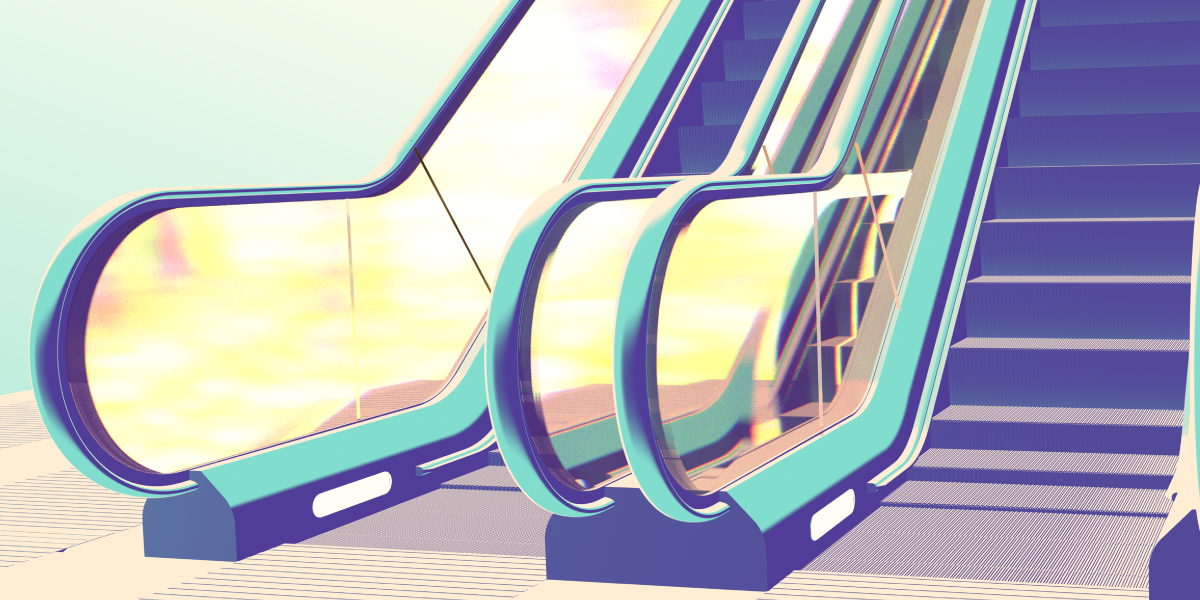 When Randy Dorsey started teaching at Grant Career Center, the rural career and technical high school in Bethel, Ohio, had a messaging problem. Not only were communications outdated, but misinformation had unfairly soured the school's image. Fortunately, Grant decided to invest in Dorsey's tech-savviness, giving him a stipended role as the career center's new digital content coordinator.
From the outset, Dorsey was determined to show Grant Career Center in a new light, with every student it serves in mind. So he started experimenting with tools like Canva to create marketing materials, and even got on the phone with Google to learn how their ads worked. With a genuine desire to connect to Grant's diverse population of students and families from both nearby cities and rural towns, Dorsey began posting on social media, leading advertising campaigns, and creating authentic and compelling content.
Now in his seventh year at Grant (and still a full-time Special Education teacher), Dorsey is one-half of a two-person marketing team along with the school's recruitment and retention coordinator Janelle Baudendistel. Together, they're utilizing tools like school mobile apps to spread the word about one of Ohio's most successful career tech high schools. Their work has not only shifted the school's public image, but also garnered record-breaking application numbers—two years in a row and counting.
We asked Dorsey about Grant's wildly effective approach to school marketing and communications—and their commitment to telling every student's success story, no matter their path.
What is your ultimate goal in telling Grant Career Center's story?
Our biggest goal has been trying to change the stigma of what career tech is—and who it's for. When I came on board, we were initially just trying to get moms not to say, "Oh, that's great for somebody else's kid," but instead, "If it's good enough for your kid, it's good enough for my own." We also strive to make sure somebody's kid is included in all of our communications and ads. People recognize those kids, and they start saying things like, "Look how successful so-and-so's daughter is!" Then suddenly word spreads and people start thinking about sending their children to Grant.
We're also trying to make sure that the message is: You can go to college from here. I think we've done a pretty good job of telling kids' stories, both how they found us and what their experiences here have been like. A good example of that is a feature on our website called "Faces of Grant," where we have profiles of some of our students. That lives right on our homepage.
Grant also hosts unique events on campus like "Guys and Gears" and "Girls and Goggles," all organized by my colleague Janelle Baudendistel. She also helps gather social media stories about our students from our community partners and helps me monitor and respond to all messages and posts through social media. She is an amazing ambassador of career tech.
We don't just highlight the same kids who always get attention either. We put all of our students front and center, and we show the community how all our kids are doing great things here. Grant only has four feeder schools, which isn't very many for a career tech, so we're always trying to make sure we're being heard and seen, especially for our many successes.
How is social media helping you tell that story?
Aside from posting content on our social media accounts, we do ads on all the platforms, from Facebook and Twitter to Snapchat and TikTok. All of this has helped us focus our campaigns on our actual consumers and get our message into their hands. We try to be where the kids are.
Snapchat has really helped us with that, I would say. It also helped us fight misinformation about the school. We started using Snapchat ads, which are cheap and can target specific zip codes. In this small, rural area, we aren't competing with some major player like Coca-Cola or anything, so our ads get run often and are seen a lot by our community. It's helped us get our message into students' hands, and it's pretty inexpensive.
We've been able to beat the stigma that was out there about our career tech programs by sharing ads and posts that show our students thriving, talking about what it's like to learn at Grant, and getting into college. Now people who think our students don't succeed have their phones telling them the exact opposite. The thing I love most about my job is telling stories about kids being successful. Some of these kids have never been told they're doing a great job, so to see parents bragging about them because of our social media is really rewarding.
TikTok is a whole new thing I've been learning. You'd be surprised how many parents are on there now, too. The kids will tease me about things I post, but they also love it. We get a ton of views when we post something. The great thing I've learned about TikTok is that you can make videos there and then easily share them on other platforms with just a few clicks. So I can post a video on TikTok, and then go share it on Instagram and Facebook without having to spend too much time. TikTok videos also save to your phone, so you can post them easily that way, too. It's an incredibly user-friendly app when it comes to sharing stories.
How do you balance teaching with your role as digital content coordinator? What tools have helped make it possible?
It is a tough job to try to balance both. I do a lot of work at home for my stipend role, but there are some things I have to do here, because this is where the kids are. I've always enjoyed technology, and I've always been a curious person, but I've had to teach myself how to do a lot of the tasks I've done over the last two years. Finding the right tools and getting the school to invest in them has really helped me, and it's helped us focus on our consumers: students and their families.
First, we updated our website—which has earned us an unbelievable amount of hits. We've also been using the Thrillshare app for a couple of years now. That's been really great for connecting with our students' families. We use its alerts function a lot, which lets us send out customizable messages about everything from grades to absences to school fees. For example, I can type out one message on the app and then plug and play specific student names and grades to send to their parents. They can always go look at their grades online, but students and their families need to be reminded sometimes, so we can easily send them messages about their progress. It doesn't take a whole team of people making phone calls or sending emails.
Our Special Education department has been using Thrillshare in coordination with Calendly to schedule IEP meetings, and we've seen parent meeting attendance go up over 50 or 60%, which is a huge difference. We can send them direct messages, like texts, but we can also send guardians reminders that show up on their calendars. This customizable messaging piece has been a real game changer—it's saved us so much time and work. And we're continuing to discover new ways to use the app for communicating.
The free online graphic design tool Canva has also changed our world. I love Photoshop, but sometimes you just need something quick. One thing I love about Canva is that I can create a poster series featuring our own kids, duplicate those pages, add new photographs, and I'm done. It lets me knock out multiple digital ads quickly and easily.
Balancing being a teacher and content coordinator, I also use programs like QuillBot to help me be a better writer. It's a paraphrasing tool—you paste in your text and it helps you clean it up. For ads and communications, that's been really helpful. A lot of small, rural schools put people like me in charge. And, like me, a lot of people are self-conscious about writing. Using this tool helps boost my confidence before sending out marketing posts or messages.
How do you use photography to tell authentic stories?
My biggest goal is to always make sure our photographs tell a story and evoke emotion. When I first started, my superintendent told me he didn't mind if we needed to use stock photography. That just wasn't the feel or impact Janelle and I wanted as we moved forward. When you find the right student and capture them doing what they are passionate about at the right moment, it's priceless...and it shows. I want kids to know that their friends are doing good things. They can come here, find success, and take pride in their work. Even kids who aren't our "star students" are doing something they enjoy and have smiles on their faces. We want to show that.
I take a lot of our photos myself. I got tired of photographers coming in and then handing us images that I thought we could do a better job of capturing. But we still occasionally use a professional photographer from a small town up the road who understands that our photos need depth and emotion. He comes in once a year or so and takes promotional photographs and videos of our campus, like the drone footage you see on the homepage of our website. That has really paid off for us. His shots have elements like a blue flash of color behind a student to evoke trust, and he's able to use lighting to emphasize feelings of learning and happiness. Every time we do something, we try to learn what the pros do and then copy it, or at least try.
Then there are the students. We have a student here who has an excellent eye for photography. I'm very particular about the pictures we take and how they need to evoke emotion, and this kid has the exact same eye. He and I take a lot of the photos you'll see on our website and on our social media. At our graduation ceremony recently, he used a zoom lens to get some fantastic close-ups and other shots.
When I first started doing this, I also had the school buy me an Apple computer so I could process videos better and we wouldn't have to outsource so many things. We were sort of stuck in a time capsule, and we just had to rip the Band-Aid off. Now I feel like our photography is genuinely telling the story of Grant Career Center, sometimes even more than our words can.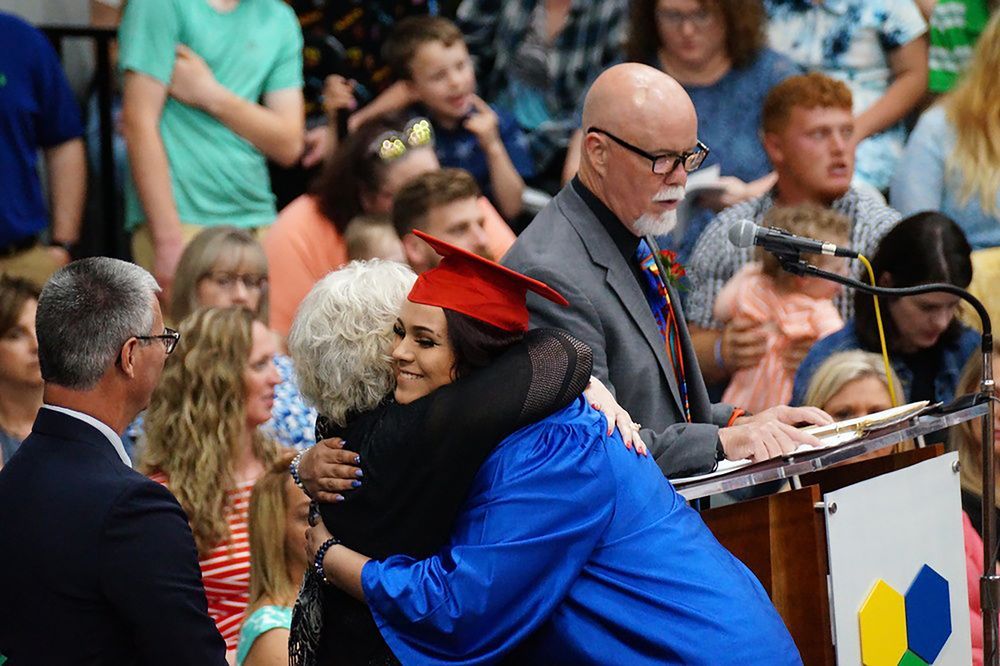 What advice would you give to a school without a full-time communications director or PR team?
In terms of what you're sharing, I'd advise you to always take pictures that evoke emotion and depth. Use that zoom lens even when you don't think there's room for it. To tell an authentic story, you need things like selfies and close-ups. Your photos should be intimate; they should each be telling their own stories.
My other advice is to go where the kids are. Don't be afraid of social media like TikTok and Snapchat, and don't be scared to put yourself out there. Sometimes things may not go as planned, but there's a lot to learn in the process—and there will be lots of laughs, too.
And when you don't know something, don't hesitate to ask. When I couldn't figure out Google ads, I called Google. I was completely surprised by how helpful they were, and learned that I could pay a certain fee and have them do a lot of the work for me. It's about working smarter, not harder.
If you're not sure how all this can work for you, reach out to us at Grant Career Center. We want people to ask us questions. We want other schools to ask what we're doing and how it's working. If you want to visit our campus and see our programs, we would love to host you. Just reach out. That's the biggest thing—we want to learn from you, too. It's all about sharing that knowledge and making it happen.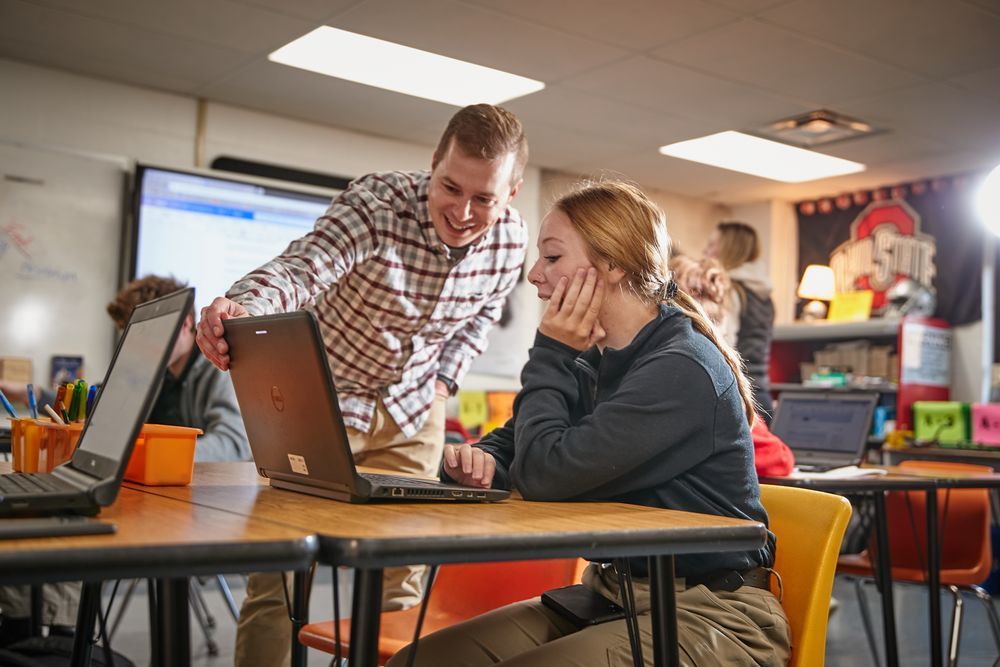 To find out more about Grant Career Center and how you can use homegrown communications for your own success, visit: grantcareer.com
---

SchoolCEO is free for K-12 school leaders. Subscribe below to stay connected with us!