Video 101: Getting comfortable on camera
Connecting with your school community through video takes lots of practice, a touch of confidence, and your heartfelt passion.
By SchoolCEO
Last Updated: September 02, 2020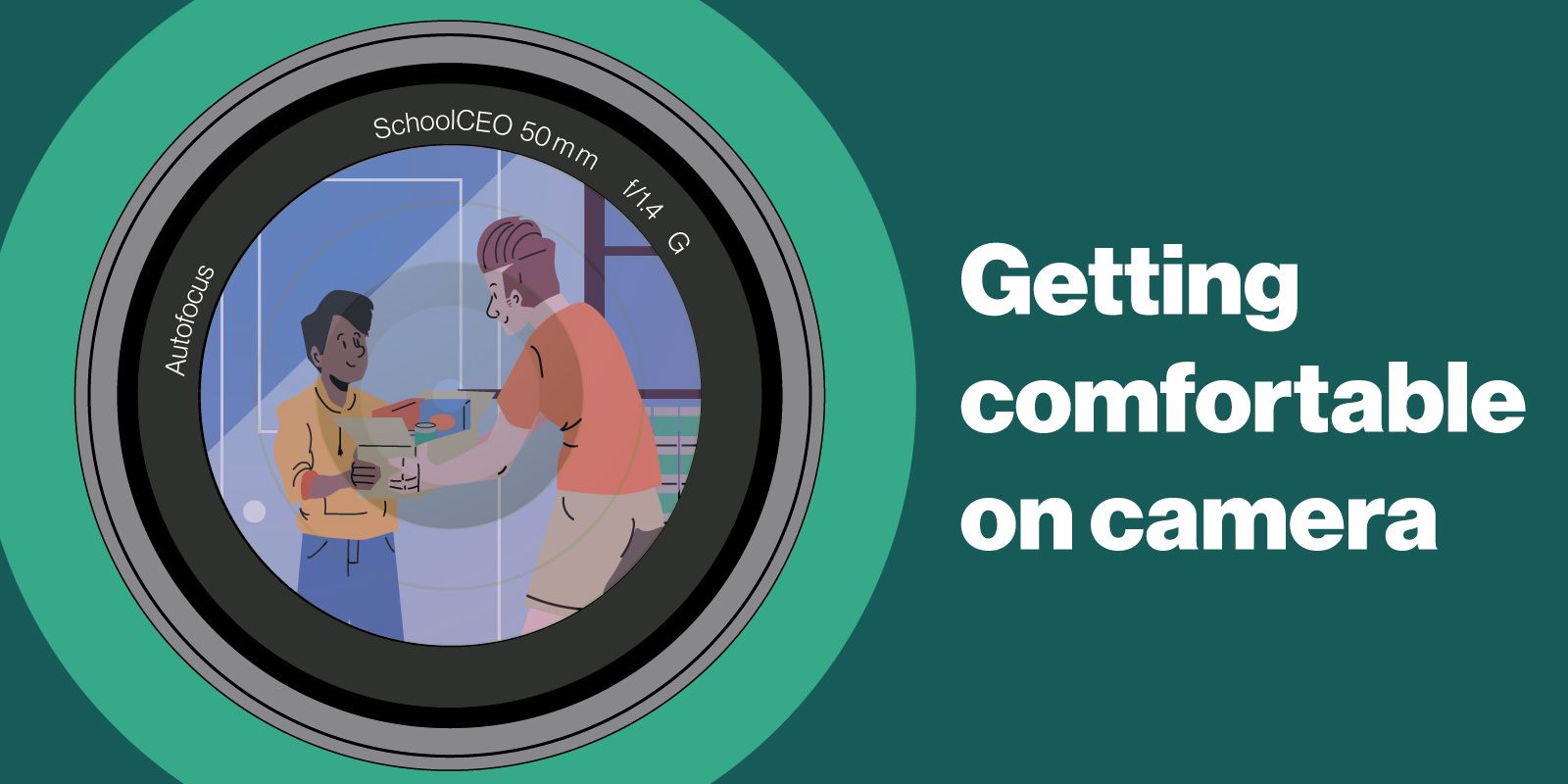 It's been said many times that video is the way of the future. And, well, the future's here a lot faster than any of us expected. With the pandemic forcing schools online, teachers and leaders alike have had to quickly adapt to life behind the screen. A big part of leading through the lens—especially as someone modeling that leadership for your team—is feeling comfortable when the camera's pointed your way.
Asked about her comfort level on camera, Dr. Susan Enfield, superintendent of Highline Public Schools in Washington, is very frank. "Nobody's comfortable being on camera," she says. "It's awful!"
But like Enfield, you can get better over time, provided you're intentional about it. She tells us about a segment of her superintendent training program which involved giving a speech three or four times—on camera. "Then we would have to sit down with a speech coach and watch the video and get critiqued," she says. "Brutal! Absolutely brutal, but incredibly helpful. I think it's just practice."
There's another ingredient that makes Enfield's time on film a bit easier: passion. "I'm a big believer in speaking genuinely and from the heart," she says. "Obviously we have to be knowledgeable when we're talking about our work, but I think you need to be able to talk about the work of your district without notes. I find that I do better when I'm not using notes or a prompt, and I can speak about the work that we're doing—make it a little bit more natural."
According to Kristen Bryant, former head of Strategic Partnerships for video-software company Wistia, Enfield's hesitation is pretty common. "I meet people all the time who are excellent public speakers, who are giving keynotes to thousands of people, and then they get on camera and they clam up," she tells us. "I do think that there's a disconnect for some people, where they're like, I'm not an actor."
The trick, she says, is remembering that as a superintendent, you probably already have the skills you need to succeed on video. "Being on a video is almost like public speaking in some ways—particularly if you're communicating things that are important to people," Bryant says. "You don't have to think about yourself being really good on camera as much as feeling like you're a good communicator."
And if you're already a good communicator, you already know how to prepare. "I would encourage people to create some talking points beforehand," says Bryant. "I personally don't like fully scripting something—that can throw people off if they feel like they've missed a line. Just have your bullet points, prepare for the conversation that you want to have, and pretend like you're talking to a friend, even though you're looking into a camera."
While being the face of the district isn't always easy, Enfield says it's more important than ever that districts engage with staff, students, and families to broadcast calm during the COVID-19 pandemic. "There are some days now where I am so preoccupied or exhausted that the last thing I want to do is be 'on' for a video message," she tells us. "I always want every message to be perfect, and I can't even come close to perfect right now. Then I remind myself that what people need at this moment is connection, not perfection. So ready or not, I keep hitting the record button."
---

SchoolCEO is free for K-12 school leaders. Subscribe below to stay connected with us!