Video 101: Leading through the lens—a starter's guide
Getting started with video can be overwhelming to say the least. We'll show you how to take your first steps toward the future without falling down.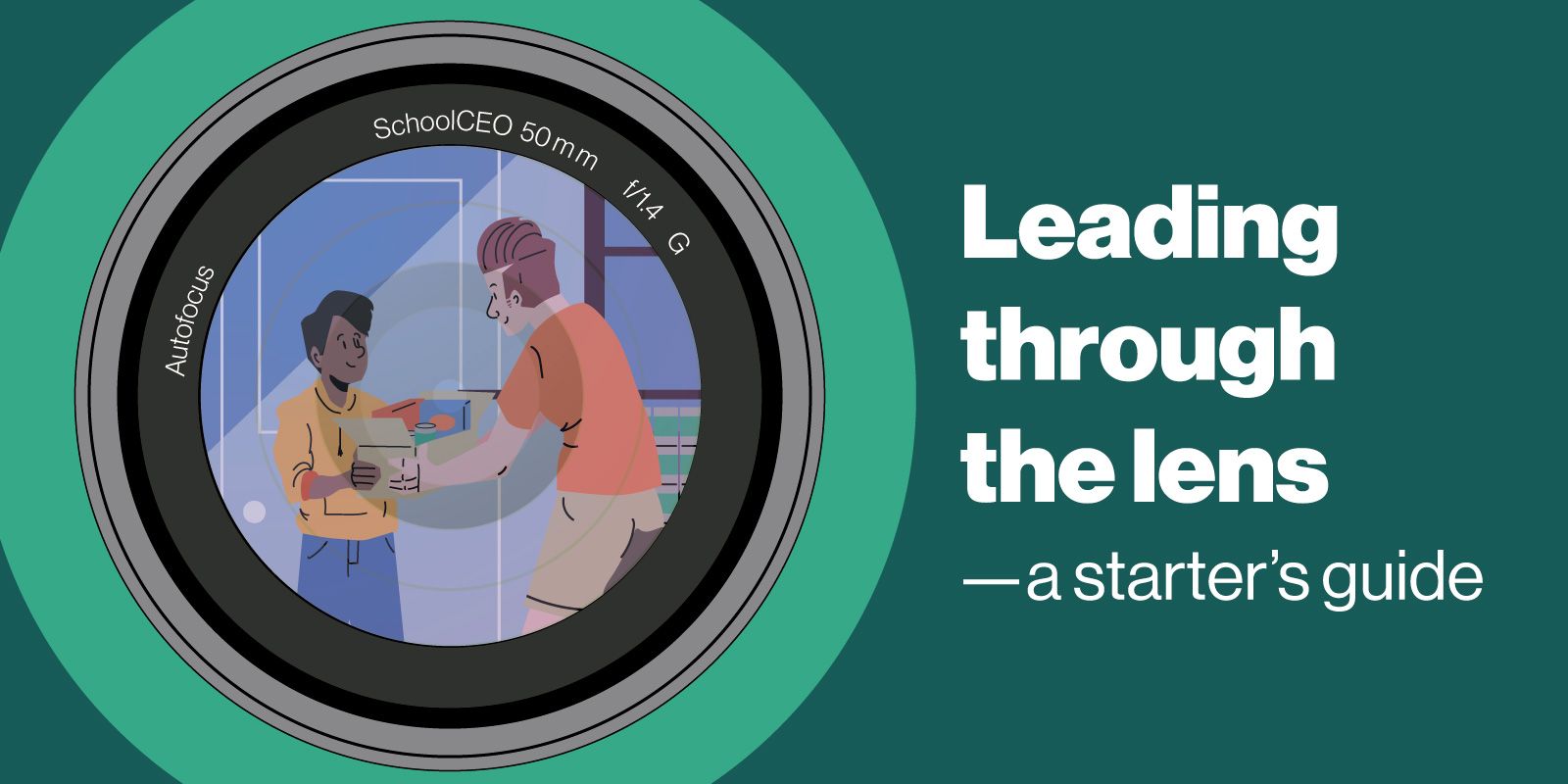 We all know video is quickly becoming a required tool for communicating with your district's stakeholders and telling your school story. Not only that, but the ongoing COVID-19 crisis has caused long-term school closures—and an uncertain future—both of which have educators all over the globe wondering if online learning is inevitable. If that's the case, then leading through the lens becomes all the more necessary.      

But many school leaders hesitate to jump into video simply because they're intimidated. There's the cost to consider, not to mention the technical know-how they assume they need to get started. But here in the digital age, the process of creating a video is much simpler—and cheaper—than it once was. According to Kristen Bryant, former head of Strategic Partnerships for video-software company Wistia, there's no reason to hesitate.

"I think the first takeaway for anyone who wants to get started using video is that it is definitely doable without a lot of budget—as long as you have a lot of intentionality," Bryant tells us. "You can get started with just a phone or a webcam if you really want to."

Joe Sanfelippo, superintendent of Fall Creek School District in Wisconsin, records and posts videos using a phone on his morning walks to the office. Luckily, he lives just across the street from the small district's one campus. His #1minwalk2work Leadership Challenge series is just that: He films himself offering anecdotes, advice, and challenges to other leaders and the community, all while crossing the street and heading to work. For Sanfelippo, staying connected is as easy as turning on his phone and taking a few steps. And for his community of students, staff, and parents—he's there, everyday, leading with visibility.

If you aren't recording on-the-go, then some simple logistics can save you on budget and time. The way you set up your shoot, Bryant says, is more important than having the best equipment. "You have to be thoughtful about light," she advises, "but that could be as simple as facing a window and making sure the camera is eye-level. And make sure you're in a quiet place."

Like any other part of the video process, getting started takes more planning and forethought than anything else. "If you're intentional about what you're going to say and where you are—a quiet room that's well-lit—that alone is enough for a talking head video in a lot of instances," says Bryant.

Of course, if you want to get more sophisticated with your video production, you can take it a step further. Wistia's website includes a Quick-Start Guide to Do-It-Yourself Video for even better self-made videos: they recommend an HD camera, a recorder, a boom mic and stand, and a softbox lighting kit. If you've got the budget, you could even hire a full-time videographer for your communications team, or at least hire someone for a few days to get the footage you want.

The bottom line is that a successful video strategy doesn't have to cost you—you can spend or save as much as you want. Whether you're talking into your phone, sitting at a well-lit desk, or starring in a professionally produced film about your schools, video can instantly and easily connect you to your students, staff, and parents. And, as this year has shown, video can be a vital way to disseminate important information to your community when they need it most.  
---

SchoolCEO is free for K-12 school leaders. Subscribe below to stay connected with us!