Crash Course Q&A: Dr. Martin Schedlbauer
Dr. Martin Schedlbauer shares insights and surefire methods for effective online instruction.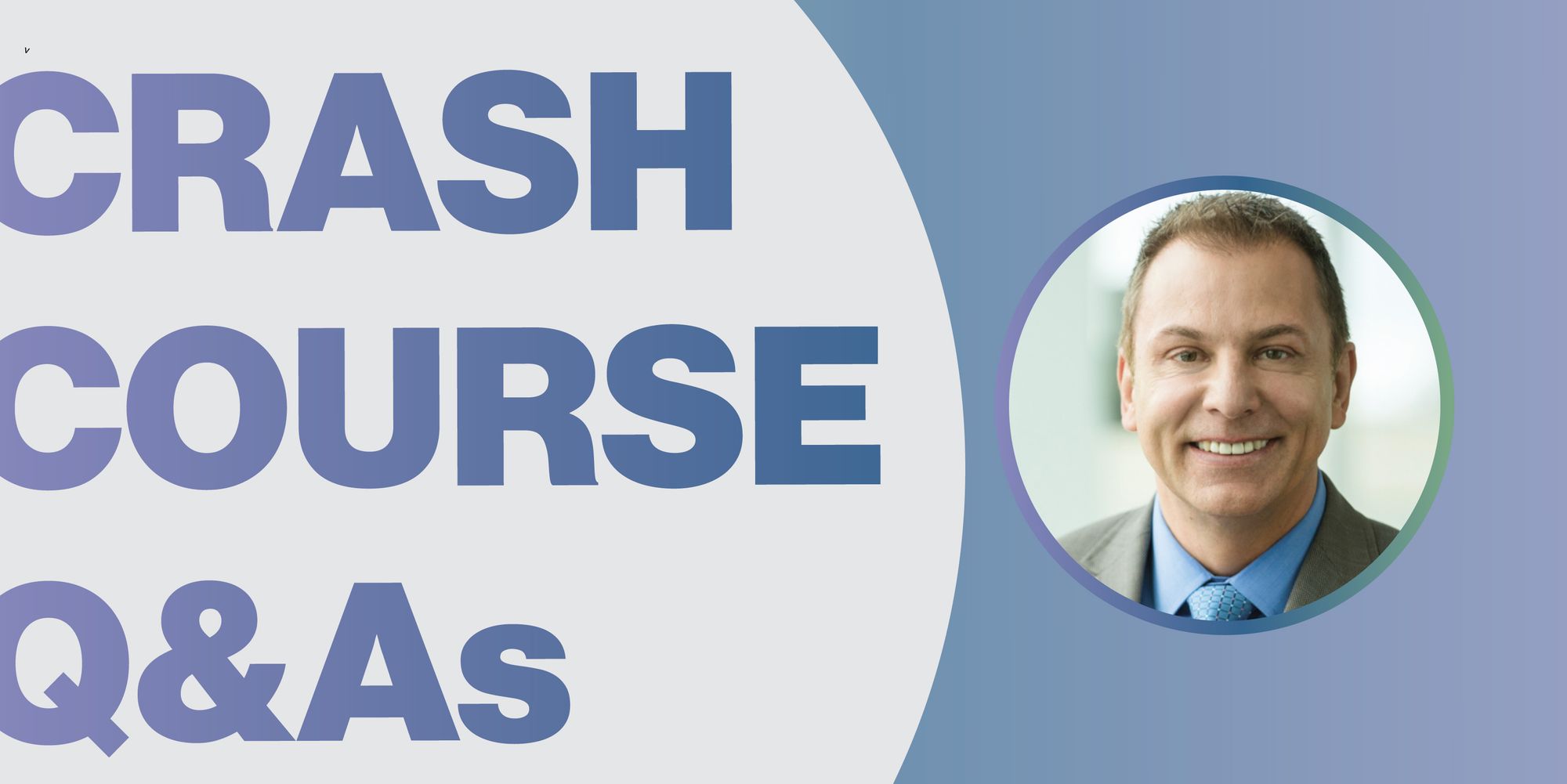 Dr. Martin Schedlbauer has been either teaching or building online courses since 1998. He actually participated in some of the very first online classes—"part of it was doing a self-paced CD-ROM-based training," he tells SchoolCEO. After starting several ed tech companies, Schedlbauer now serves as the Director of Online Faculty and Programs at Northeastern University's Khoury College of Computer Sciences. We caught up with Schedlbauer to get his expert insights into online learning as schools across the country attempt to adapt to education's new reality.
Is there an ideal type of online learning?
There are two broad fields you always have to consider—asynchronous online courses, and what you might loosely term as "remote instruction." With asynchronous online courses, a student watches videos that are all pre-recorded and then completes lessons and readings. They can ask an instructor for help, but by and large, the student is self-guided. Remote instruction means students and their teacher move into a virtual classroom together (via Zoom, Google Hangouts, etc.), and instruction is done the same way during the same amount of "class" time.
Building good asynchronous online courses is extremely intense and takes a significant amount of time. You have to pre-record all the videos, they have to be five to ten minutes, and they often need to be produced with real production value. It's time-consuming, it's a lot of work, and they have to be scripted. To build a typical one-semester course, you're talking about two or three months of work.
The remote instruction part is the most interesting for teachers, but it typically doesn't work to just move your course online and have your 40-60 minute lesson through Zoom or another video platform—you have connectivity issues, you have slow internet where some students can't hear you or see your video, if they show up at all. It's already hard to keep K-12 students engaged in a physical classroom, and online there's so many more challenges for an instructor.
What are some effective instructional strategies teachers can use remotely?
If you're just basically talking into the void, that doesn't work well. When you teach remotely, it's really better to step back, think about what you want to teach, and divide knowledge of skills versus knowledge of how to behave, how to work in groups, and how to research. For a lot of the skills-based stuff, if an instructor has the resources, they could record short how-to videos. And I would also strongly encourage teachers to go and use already developed resources. There's literally dozens and dozens of courses on pretty much anything you might want to teach in K-12—algebra, history, chemistry, physics, or whatever it might be. There are tremendous learning activities that you can curate and put together in a cohesive lesson. Tell the student, For the next 30 or 50 minutes, go look at this video, go read that, go do that exercise.
Then, a lot of live instruction should be worked examples—working through a math problem, talking through a passage in an English literature reading, looking at what could've happened with a science experiment. In other words: provide commentary and insight that makes it interesting.
Always keep it short, too. The thing I've found with online learning is that it's very tiring for the teacher. I know I get a kick out of being in a classroom—I get energized from it. But half an hour or 45 minutes of online teaching, and I'm exhausted—and I've taught in a classroom for an hour and a half before. For the students, it's really difficult to stay engaged or stay concentrated with all of the distractions going on around them.                                                                                      
So you don't have to cover everything in 60 minutes. You can reduce what you teach and point students to the resources. Your value as a teacher can be to provide work examples, to do Q&A, and to make it a safe environment. Don't think you have to push through everything in that hour you're with them every single day. Realize there are other things you can do, and that your students are anxious—they have a lot going on. They may have to take care of siblings. They may be worried about food or not have a good internet connection. Just be mindful that not everybody has a Macbook Pro with a high-speed connection in their own bedroom.
How can teachers make online classrooms more comfortable and effective for students?
It's really hard to engage with everybody in this environment. One thing I found that works really well is small groups. My suggestion is to put together groups of three, four, or five (at most), and then provide a technology recommendation. Don't say, Go and figure out how to talk to each other. You don't want that. Set up a video chat account for everybody, figure out a common way that everyone knows how to get together. That way, you can do tech support for one tool, not nine different tools.
When students work a lot in a group, that becomes their peer support group. I also meet with that group of students at least once a week. I keep a 60-minute slot on my calendar, and during that time we'll all get online and chat. You can learn where students are struggling but also just listen to them.
What should administrators be doing to make remote instruction easier and more effective for their teachers?
One thing that I recommend for all schools and districts is to put teachers into small working groups. We do that at my university; we pair experienced online faculty with those less experienced, and we have a knowledge exchange. We also have online teaching inquiry groups where faculty get together. Once every one or two weeks for a couple of hours, one person brings something useful—a favorite tool, a new article, a new strategy or approach—and we discuss it. In small groups, you can experiment and figure out what practices work and don't work for your environment. When you hear everybody experimenting in different ways, you very quickly learn as an organization.
Administrators definitely need to put together training as well—short, one-hour online training programs for technology. For instance: how to set up a Zoom virtual classroom, how to set up Zoom breakouts, how to publish things on the LMS, how to share a Google Doc, etc. Share the nuts and bolts so that instructors know how to do this. By the way, the same thing goes for students, too; provide training to students on how to use their tools.
Another part is to really help teachers with their pedagogy and online presence. If students don't see me everyday, how do I make that presence felt in my class? Are there office hours? Can students drop in? Maybe advise teachers to set up an open Zoom call daily that anyone can join. Are there ways to talk one-on-one with students going through difficult issues, whether it be grades, personal issues, or maybe some specific difficulty a student is having with the material? That's very important. They need to see your face, they need to hear your voice, they need to hear you in the raw. In other words, if you spend all your time making polished videos, they'll think of you as an actor. To make it real, have a discussion board on your LMS, where teachers can communicate with students in a chat-like format.
But it's important how your teachers engage with discussion boards and learning tools. Do students post something and wait for a teacher to get back to them one or two days later? Because that's not very helpful. Administrators should think about either bringing in experts on pedagogy or having some kind of group within each school to figure out what the best practices are—by taking courses themselves or inviting in experts—then use that and disseminate it to the rest of the organization. What you cannot do, and what fails very often, is to simply take the work you've done in your classroom and move it online. That almost never works. There is a different set of practices that work online that don't work in the classroom, and vice versa.

SchoolCEO is free for K-12 school leaders. Subscribe below to have a digital copy of the most recent edition of SchoolCEO sent to your inbox.