Leadership Matters: Superintendents' Response to COVID-19
Guest researcher and former superintendent Don E. Lifto, Ph.D., shares a snapshot of Minnesota superintendents' leadership through the first months of the COVID-19 crisis.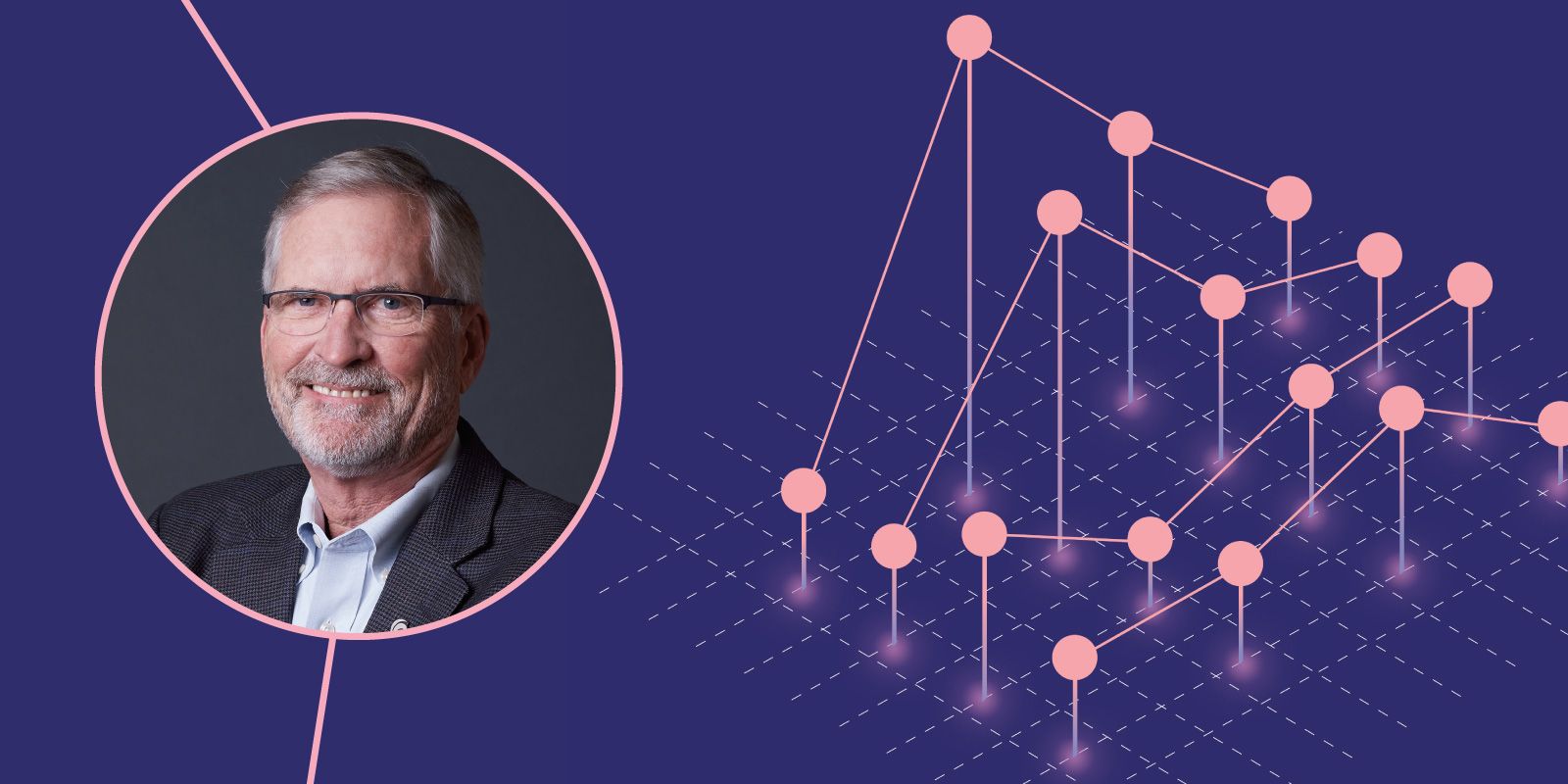 By now, you're probably experiencing a good amount of COVID-19 information fatigue. You are intimately familiar with the pros and cons of Zoom, you have a working knowledge of a school bus's Wi-Fi bandwidth, and you've revised—then re-revised—your district's emergency management plans more times than you can count. But while the adrenaline rush of the first few weeks of the pandemic may have faded, there are still lessons to be gleaned from leaders' initial responses.
In Minnesota, the timeline for school closures matched that of most of the country. In the first week of March, Minnesota news outlets shared a video clip of a tightly packed crowd reveling in former Vice President Joe Biden's North Carolina primary victory with no mention of social distancing. However, just a little over two weeks later, Minnesota Governor Tim Walz shuttered the state's public schools for a few weeks—then indefinitely.
To get a clear picture of how Minnesota superintendents were managing the crisis early in May of 2020, Baker Tilly Inc. engaged 78 of the state's school leaders in a short, online survey. Questions explored the leadership challenges school leaders faced as well as the strategies they executed in order to keep their communities safe. Those who responded represented a range from the smallest to the largest districts in the state, and the majority carried over six years of leadership experience.
In this article, we will highlight selected observations, insights, and lessons learned by superintendents managing the pandemic. Based on the timing of the survey, perspectives from these leaders in the trenches came after about six to eight weeks on crisis duty. We sought to create a snapshot of their situations, gauging their levels of preparedness as well as their successes, concerns, and expectations for the future of education.
Were districts prepared for a crisis of this magnitude?
Looking at crisis management historically, successful leaders are defined by a common set of traits: flexibility in policy and plans, creativity, and a willingness to make tough choices. "Advanced planning is important, while also understanding that there will have to be an element of flexibility, improvising in the event of an actual unfolding crisis," Dr. James Kendra, Director of the University of Delaware's Disaster Research Center, shared in an interview with SchoolCEO.
We wanted to know the factors that led Minnesota superintendents to success, as well as the degree to which these school leaders felt equipped to manage the crisis.
Only about 20% of superintendents indicated that they were "highly prepared," with just over half of school leaders indicating that they felt "moderately prepared."
For those superintendents who were most positive about their district's level of preparedness, some common themes emerged as to why: 1-to-1 devices, teachers' experience with technology, a synchronized learning management system (LMS), and some sort of technology infrastructure. Here is a sample of the feedback from survey respondents (Open-ended responses have been edited for grammar and clarity):
"Teachers have been using the same tools in classrooms for several years, and the transition was simple."
"We are a 1-to-1 [student-to-device] school. We have a number of staff in place to help us with our processes and policy adherence."
"We have been building digital course content over the last three and a half years, and all of our courses are facilitated through our learning management system."
Not surprisingly, superintendents who ranked their districts' preparedness in the "not at all" or "minimally prepared" categories lamented some of the same factors mentioned above as relative weaknesses:
"We are not a 1-to-1 district, which created chaos and inequities."
"There was a lack of technology and the training to use it by both staff and students."
"Courses were not designed to be provided via distance learning. We did not have digital devices for all students or hotspots for those families in need."
In addition to technology-specific readiness, more than one superintendent referenced their district's master emergency plan. Some plans were viewed as essential and helpful; others lacked pandemic-specific action steps, focusing more on lockdowns and security threats as opposed to shuttered schools. Looking at the national response, the American Association of School Administrators (AASA)'s "Report of Initial Findings: COVID Impact on Public Schools" indicated in mid-March that only 79% of the 1,600 districts they surveyed had plans in place to respond to the pandemic.
Following the same storyline, the pivot from traditional to distance learning was overwhelming for some and relatively easy for others depending on several key variables: district-wide use of both an LMS and a data analytics dashboard tool (like those from Forecast5 Analytics); students' experience with 1-to-1 devices; highly trained teachers; and development of high-quality online curricula. Districts that had these systems solidly in place were able to pivot adroitly. Unfortunately, districts that lacked these resources tended to stumble right out of the gate.
For those superintendents who were most positive about the transition to distance learning, technology was again a major factor:
"We've been a 1-to-1 school for many years, so teachers and students were already comfortable with software and hardware."
"We have been working toward upgrading technologies for the last five years. This event finally moved the negative individuals in a positive direction."
Districts without these systems in place reflected on very different and challenging leadership realities:
"We have over 1,000 students without internet services."
"The biggest problem has been connecting with parents who have the biggest struggles in their lives. And this hits a large share of our students of color."
"Our high school was highly prepared. Our upper elementary was moderately prepared. Our lower elementary was minimally prepared."
These reflections reinforce the need to level the playing field so all school districts have the needed resources, systems, and training to provide high-quality distance learning to all students. Again, from the national perspective reported by AASA, 81% of school leaders identified lack of internet access at home as the greatest barrier to delivery of distance learning for students. Additionally, only 24% of school leaders believed that most of their instructional staff were equipped to deliver online learning at the time, pointing to a significant need for additional training.
With all of the changes in structure and operations, we wondered how extensively superintendents needed to or were able to adjust district policy—especially in such a short period of time.
While 65% of districts indicated that they didn't make changes or adopt new policy, superintendents' open responses show that most districts at least offered flexibility. What's more, many of those who didn't implement changes in the spring planned to do so in the fall. Districts who have recently implemented policy changes have done so widely, addressing grading, sick leave, and privacy:
"We made some unofficial policy adjustments to grading, employee sick leave, and communication with families."
"Confidentiality, parent involvement, etc., all went out the window."
Many districts who didn't make formal changes indicated that they added flexibility to current policies or planned to do so in the upcoming school year:
"We did what was right, without worrying about policy changes."
"We changed existing plans and created new standard operating procedures more so than made policy changes."
"We will be modifying a couple of policies in the next year."
What challenges arose in managing remote instruction?
As districts across the country adjusted to distance learning, we wondered how the superintendency worked as a remote position. Were superintendents able to connect with their employees effectively? What stood out as the most significant challenges? What advice did superintendents have as to what worked most effectively?
Tech infrastructure and teacher training were each rated "most challenging" by 29% of respondents. However, tech infrastructure was polarizing; 37% of respondents listed it as the least challenging item. There seems to be a large divide between districts who had implemented remote learning technology prior to the pandemic versus those trying to make up ground.
Teacher training, meanwhile, seems to have been  consistently challenging. Only 17% of respondents rated teacher training as their lowest challenge.
As teachers adjusted to remote learning, we wanted to know how leaders were adjusting to online management. To our surprise, around 88% of school leaders indicated "excellent" or "good"; many superintendents felt their remote management was effective. Written responses, however, provide a clearer picture of the situation. Because there was less time spent face-to-face, staff proved more difficult to track, requiring more accountability and communication from teachers. In some cases, staff rose to the challenge. In others, the distance masked low performance.
Many superintendents reporting "excellent" or "good" praised teachers for rising to the occasion:
"Our tech firm was on-site during the planning phase and training staff members so communication could be solid when distance learning began."
"Our staff has rallied and feels more cohesive than ever. "
Those indicating "fair" or "poor" often focused on teacher accountability:
"We know we can't manage everyone all the time; there is a much higher level of trust needed in this environment."
"There's considerable animosity between those who can work remotely and those needed on-site. We've seen fake notes and poorly written doctors' excuses to get out of emergency daycare or food service."
"It is difficult to maintain consistency and keep all staff engaged."
When asked to reflect on the actual effectiveness of the delivery of remote learning, superintendents leaned toward "good" at 60% of respondents—only 27% felt confident enough to respond "excellent," while 13% indicated "fair."
Sifting through superintendents' open responses, those who indicated "excellent" or "good" reflected on their successful infrastructure for connection, noting the challenge to reach all students remotely:
"As with any mode of instruction, some students are thriving, some are doing fine, some are struggling. I appreciate the work my staff is doing to ensure that every student has the support to succeed."
"We pushed out schedules and apps for families to use, set up a virtual principal's office, and continued with staff PLC meetings every week."
"The quality falls off if we cannot connect with families."
Superintendents who marked "fair" noted the challenge to reach younger students, to connect virtually, and to provide all students with appropriate equipment:
"Some staff have the ability to make this experience rich for their students. Other staff are working hard and doing their best, but this new way of delivery is challenging to them. Education is a people business, which was taken away for some with distance learning."
"We moved into a technology-based platform after using paper/pencil. We needed to purchase equipment for students who did not have it at home. Free internet was a game changer."
What made for an effective leader — and has the crisis changed the role?
"Managing During a Crisis" from Gallup Business Journal reads, "The next few weeks and months may be the most challenging time in any manager's career. Returning to 'normal' will be easier said than done."
If you assumed the authors were talking about COVID-19, they were not. Their words were published on September 24, 2001—13 days after 9/11. But those words could just as easily have been hearkening back to the Spanish Flu pandemic of 1918 when leadership shuttered public schools. Case in point—managing any crisis has similar challenges and obstacles, requiring leaders to learn on the job and adjust to meet the new status quo.
The professional literature is replete with articles summarizing critical leadership strategies needed to effectively manage a crisis. What have you found to be the most important leadership practice to date in your management of the COVID-19 response?
When our WordStat software chewed through the data, the word "communication" stood out in school leaders' open responses. Superintendents emphasized being fully present and providing ongoing communications with key stakeholders in a way that was honest, transparent, calm, positive, and empathetic. In the words of school leaders:
"Communicate clearly and maintain calm, focus, and transparency."
"Maintain transparency, and immediately share crucial information."
"In a sense, with everything happening virtually, I'm creating a reality for people to live in. I haven't specifically seen that in the literature, but I think many of the strategies come down to seeing the big picture and being able to communicate it to the community—storytelling."
"Communicate, communicate, communicate. Be positive, direct, and real with people."
Superintendents also focused on analytical, decision-making, and attitudinal competencies needed in a crisis—behaviors and ways of being for superintendents exercising their critical leadership roles. One superintendent offered the importance of balancing optimism with realism. Others emphasized the value of flexibility and understanding during a crisis, as well as the necessity to remain calm:
"I believe it is important for leaders to be a source of strength and hope during a crisis, sharing the belief that together we can accomplish great things. People want to hear and see that leaders are confident that the organization will be successful."
"Flexibility and unbiased assessment; incremental implementation; keeping things simple; paying attention to timing; resisting being reactive."
"Being honest with what is difficult, giving staff grace during this time, helping them understand the psychological toll this takes on educators."
"Breathe in; breathe out. Stay calm. Listen. Think. Use shared decision-making when appropriate. Make the hard decisions on your own when they need tobe made."
What strategies and approaches have you found most effective to address the unique challenges of communicating with faculty and staff, students, parents, and the community?
Given that communication was critical to effective leadership, superintendents suggested a range of successful strategies: utilizing multichannel communication, explaining the "why," assigning staff to families for check-ins, staying consistent, and keeping messages brief when possible:
"You have to use multiple channels to reach as many people as possible."
Staff were expected to have communications with parents at least weekly. Principals were expected to be responsive to parent concerns."
"We spent time telling people not just what we were doing, but why. We also sent frequent reminders explaining that these are not 'normal' times."
"We sent messages consistently with a positive tone. We also had one person send the main messages so all information could be found in one place."
"If an answer is not known, say so and express a willingness to find the answer. Praise others for their assistance and patience, even if they haven't displayed it yet. Make the communication about the audience, not the speaker."
The synchronicity of the board and superintendent is sometimes difficult to maintain—even without the extra challenge of remote meetings. We wanted to know how superintendents' leadership roles adjusted along with their relationships with their boards. Around 41% of superintendents indicated that changes were minimal, with 33% indicating moderate to significant changes.
For some leaders, the district's response helped board relations; for others, the lack of face-to-face communication and onslaught of parent feedback strained ties:
"I think there's a greater level of trust from the board now."
"We have changed our board meeting structure, and we have seen a few additional challenges because of the long-term drought in personal interaction."
"It seems board members want to get into the weeds more now—not understanding that we are providing updates as we go and that they need to stay at the 30,000-foot level."
"I'm trying to stay ahead of the information feed as much as possible. Board members are all parents of students in our district, so 'back-channel' information makes its way to board members before I hear about it."
Looking back pre-COVID-19, what would have been valuable to you in terms of training and preparation for a crisis of this nature?
When we asked superintendents what they wished they had known before COVID-19, the responses varied across the board. A few supers acknowledged that a lack of preparation was the challenge; "I'm not sure there's any way to train for something like this," said one respondent. Others asked for more guidance from health authorities, a central location to collaborate with peers, and distance learning training:
"I wish I had known up front that the response to the pandemic could last several months. That would have been very helpful in the initial planning."
"I'd like to see a central location to go and read about ideas being implemented across the state."
"It's too soon to really know. Still going through it."
While many survey questions asked school leaders to reflect on their own work, others asked superintendents to scrutinize the work of leaders around them. Two questions surveyed leaders' perceptions of their state's quality of leadership along with the federal government's. The responses were starkly contrasting—79% rated the state's management of the pandemic as "excellent" or "good," while 85% judged the federal government's leadership  as "fair" or "poor."
What is expected for the future?
In our survey of Minnesota school superintendents conducted in early May, about 60% expected that  public schools would be open for students in the fall with 40% anticipating that schools would remain closed to students. From a national perspective, AASA's "COVID-19 and Schools: Detailing the Continued Impact"—a second survey conducted in May and June 2020—reflected similar numbers. According to AASA's survey, 57% of school leaders expected schools to open on time this fall.
Whether our school buildings are open or not, it is incumbent on school leaders to shift their focus from reflection to forward thinking—pivoting from yesterday's challenges managing COVID-19 to planning for a quickly arriving future. Students will return to our public schools in the fall, whether that be back to a physical school building, limited to distance learning, or some hybrid delivery based on the containment of the pandemic and access to treatments or vaccines.
While only 41% of Minnesota superintendents predicted a significant change in collective bargaining, superintendents' open responses suggest that change of some sort is on the horizon. "Maybe some changes needed, but not significant impacts," wrote one school leader. In some districts, staff members requested to teach full-time online, while others signed agreements indicating that working remotely was only a temporary solution.
Regardless, a fair share of superintendents predicted significant change:
"Given the statewide impacts on employment and tax revenue, I anticipate some lean years for K-12 education for the next two bienniums at least."
"Teachers in our online school receive stipends to defray the cost of their home internet connection. Our other teachers do not have this benefit, but they are expected to be using their home internet connections."
"Employees will want safety measures placed in bargaining agreements. Custodial negotiations will be difficult, because they will want more staff."
Roughly 92% of respondents expect the pandemic to change the delivery of instruction long-term. At a minimum, the experience exposed their communities to new learning opportunities outside of the classroom:
"It is hard to put the genie back in the bottle. I expect that our teachers will continue to use these tools and our classes will start moving toward a hybrid model that doesn't keep students in their seats every hour."
"This might be the thing that finally pushes us to make the changes needed to bring education into the 21st century."
"While most people will relish coming back, if just 5% were to choose an online charter or Post Secondary Enrollment Options, that would be a huge loss in funding."
Still, a handful of superintendents didn't foresee a change, emphasizing the importance of traditional learning:
"There is a magic that happens in a classroom that cannot be replicated in an online environment."
"The students we serve need much more support than can be provided under the current kind of distance learning."
"Families are comfortable with what they know, and everyone knows the traditional setting. People want things to be 'normal' again."
The need for school leaders to shift their focus to the future is also driven by other complications of the COVID-19 virus, which one superintendent characterized as "a three-headed monster that is going to bite into our school district's financial bottom line." He went on to note that with more than two-thirds of the state's operational funding coming from income and sales taxes, pandemic-related unemployment and its impact on tax revenue could easily result in frozen and reduced school funding.
The second head of the monster comes in the form of increased costs for staffing and operational expenses to achieve social distancing when students and staff return to classrooms. A study released in June of 2020 by the American Association of School Business Officials (ASBO) and AASA estimated the reopening price tag at a little less than $1.8 million for an average school district.
Lastly, school leaders need to design, communicate, and implement return plans that provide parents with sufficient levels of comfort—confidence that their children will not only learn but also be safe. The extent to which parents are uncomfortable could result in at least temporary decreases in enrollment (with the related loss of funding) as some parents embrace other options: homeschooling, online academies, or smaller settings in charter or private schools.
As public schools face this potential trifecta of financial consequences from the pandemic, school leaders must continue to plan and design systems and strategies to engage and seek input from parents, staff, and other stakeholders in the budget planning process. At the heart of this strategy is scenario planning and prioritizing how the district will use available revenue, whether that be short- or long-term. One superintendent also referenced legislative advocacy—working with representatives and organizations to advocate for temporary emergency funding to fill what could be a short-term COVID-19 hole in district budgets.
School superintendents are leading in a critical construction project—building a bridge from defensive reactivity and lessons learned to proactive problem-solving in the context of a challenging and shifting environment. We can overcome this challenge as long as the bridge to our shared future is anchored on a solid foundation of science, thoughtful public policy, and effective leadership from public school superintendents in the trenches.
Don E. Lifto, Ph.D., is a director with Baker Tilly and works in the firm's consulting group. Previously, he was a public school superintendent for 25 years serving in rural, suburban, and intermediate districts. Lifto's third book, School Tax Elections: Planning for Success in the New Normal, 3rd Edition, was published by Rohman and Littlefield in 2019. He is a frequent presenter and contributing writer for national educational professional organizations.  For complete results from the COVID-19 superintendent survey, click here.  

SchoolCEO is free for K-12 school leaders. Subscribe below to have a digital copy of the most recent edition of SchoolCEO sent to your inbox.